Living
11 Facts You Didn't Know About Corsets

Updated July 10, 2019
178.8k views
11 items
Corsets became popular in the 16th century allegedly because Catherine de' Medici, wife of French King Henry II, banned women with thick waists from attending court. She was a tyrannical monarch, but the Italian-born woman created beauty standards that held up exceptionally well. Corsets remained incredibly common during the Renaissance, up until the 20th century. Certain historians, however, suggested the restrictive undergarments contributed to the patriarchal system of female oppression.
The inherent tightness of the shapewear appealed to the male-dictated understanding of femininity and attractiveness. So unsurprisingly, women wore corsets to their own detriment. They suffered to achieve a smaller, more socially acceptable waist. Many 21st century beauty trends are as focused on the hourglass shape as well, but there are so many things people don't know about corsets.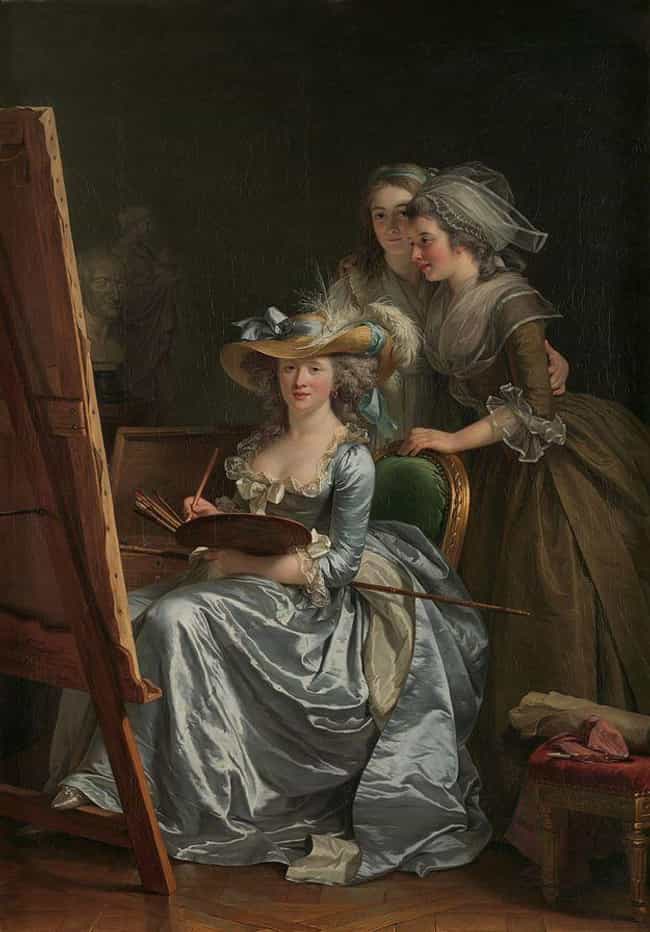 Napoleon Claimed Corsets Contributed To The Decline Of Humanity
Napoleon Bonaparte not only quested to rule Europe, he also campaigned to do away with corsets. The dictator called the shaping undergarment "the implement of detestable coquetry which not only betrays a frivolous bent but forecasts the decline of humanity." And while Bonaparte's female lovers still wore corsets, less hypocritical medical professionals believed the clothing could cause infertility. In fact, C.J. Dickinson, professor emeritus at Wolfson Institute of Preventive Medicine, says that extremely tight clothing may result in endometriosis, causing lesions on the uterus lining. When constricted, these lesions can't shed during menstruation; internal bleeding may occur, and scar tissue might form.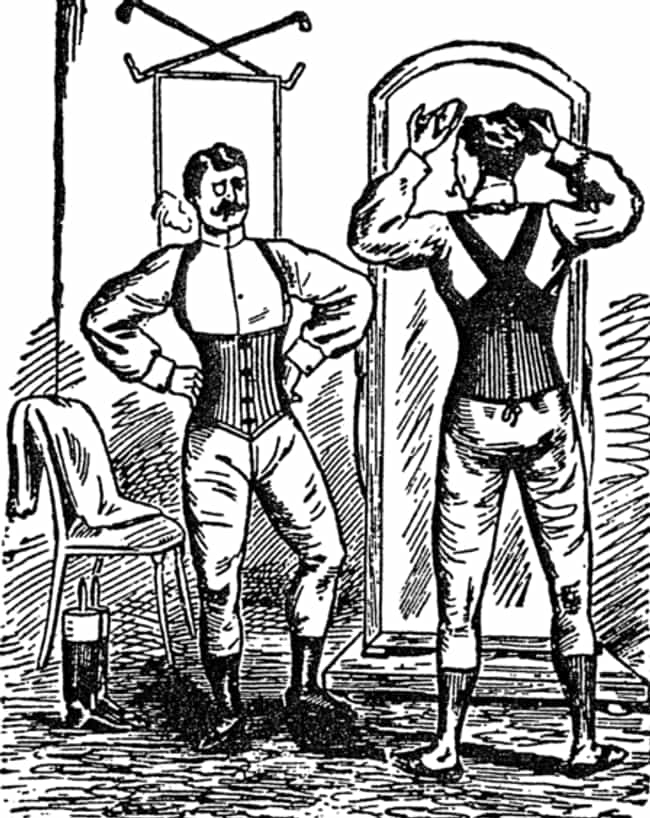 Women were not the only aristocrats wearing corsets to create more socially acceptable figures. Specifically, in the latter part of the 18th century men wore form-fitting trousers and jackets. Corsets helped gentlemen achieve a smoother silhouette. However, French and Englishmen grew tired of the trend by the middle of the 19th century. Those who continued to wear the undergarments were teased.
Austrian men continued to wear corsets despite changing fashion standards in the rest of Europe, though. One English gentleman who attended an elite Austrian boarding school noted in the 1867 issue of The Englishwoman's Domestic Magazine:
From personal experience, I beg to express a decided and unqualified approval of corsets. I was early sent to school in Austria where lacing was not considered ridiculous in a gentleman as in England, and I objected in the thoroughly English way. A sturdy [school attendant] was deaf to my remonstrance, and speedily laced me up tightly in a fashionable Viennese corset... It is from no feeling of vanity that I have ever since continued to wear them fro, not caring to incur ridicule, I take good care that my dress shall not betray me...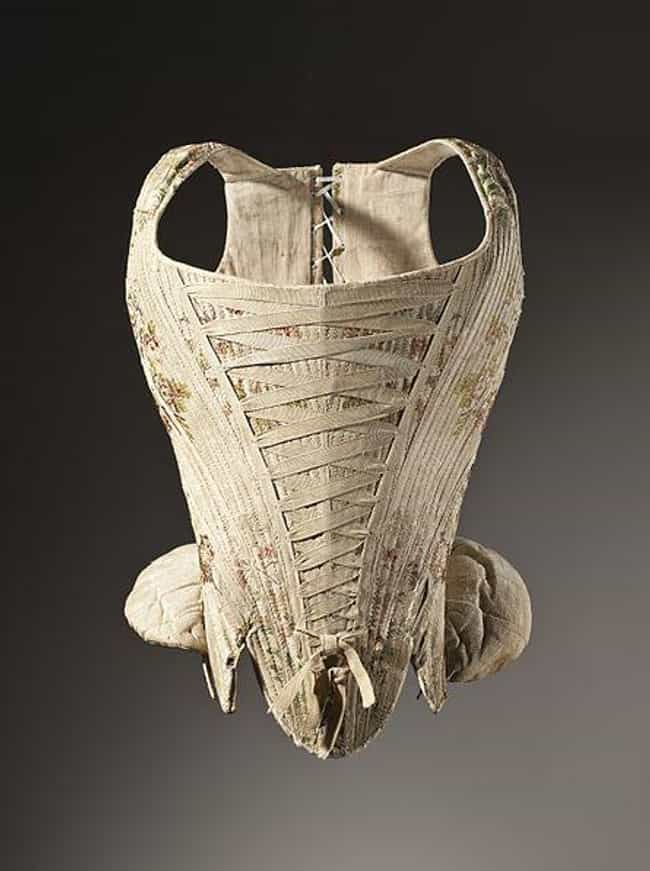 Some Corsets Contained Pieces Of Metal Or Bone
Corsets date back at least as early as the 16th century. Aristocratic women started to wear bodices reinforced with whale bones and tusks, instead of the original ones made from cloth and silk. Eventually, pieces of wood and metal were added to the front of most corsets to create even more structure. Duchess of Montpeniser Anne Marie Louise d'Orléans actually had a predominantly metal corset decorated with a crown and fleur-de-lis.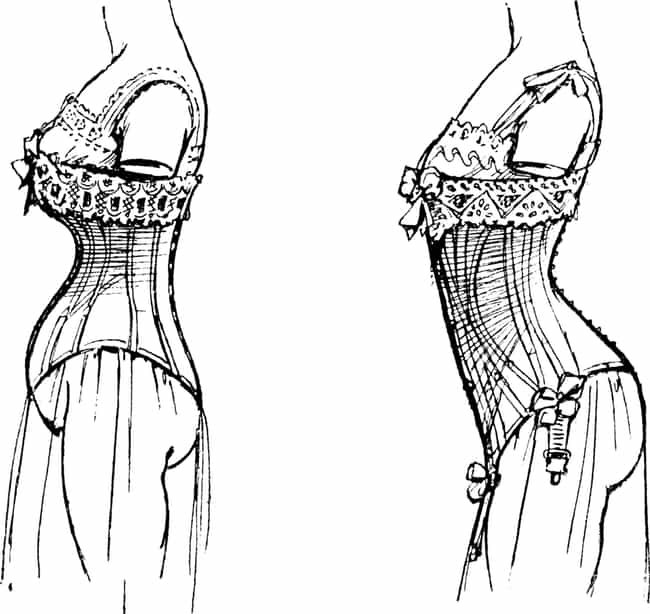 Some 19th-Century Medical Professionals Discouraged Tightly Laced Corsets
Not all citizens condoned corsets or the tight lacing that became popular once metal eyelets were added to the undergarments. In fact, Lancet, one of the oldest medical journals, produced a few articles about the dangers of corsets in the 1880s and '90s. Additionally, The Sacred Heart Review mentioned in 1890:
[Tight lacing] cannot be but hurtful... the veriest novice in anatomy understands how by this process almost every important organ is subjected to cramping pressure, its functions interfered with, and its relations to other structures so altered as to render it, even if it were itself competent, a positive source of danger to them.
Moreover, surgeon William Henry Flowers wrote in his 1881 book, Fashion in Deformity, that tightly-laced corsets were just as harmful as skull-shaping and foot-binding.