Entertainment
Here's Why David Harbour (AKA Chief Hopper From Stranger Things) Is Even More Awesome Than You Thought

If you've seen Stranger Things, you know why David Harbour is fantastic. But his awesomeness goes beyond his iconic role as Chief Hopper on the Netflix mega-hit. The many stories about David Harbour that have emerged since his breakout role illustrate what a fascinating guy he is and what an interesting life he's led.
Harbour's biography begins in 1975 when the actor was born in New York City. After growing up in White Plains and graduating from a Westchester County high school, he attended Dartmouth College. His Broadway debut came in a 1999 revival of The Rainmaker, and smaller roles in TV and film soon followed. He worked steadily on stage and screen until Stranger Things made him a star. But these facts don't tell the whole story.
From overlooked roles in major motion pictures to his endearing relationship with his fans, there's no shortage of awesome when it comes to Chief Hopper's alter ego.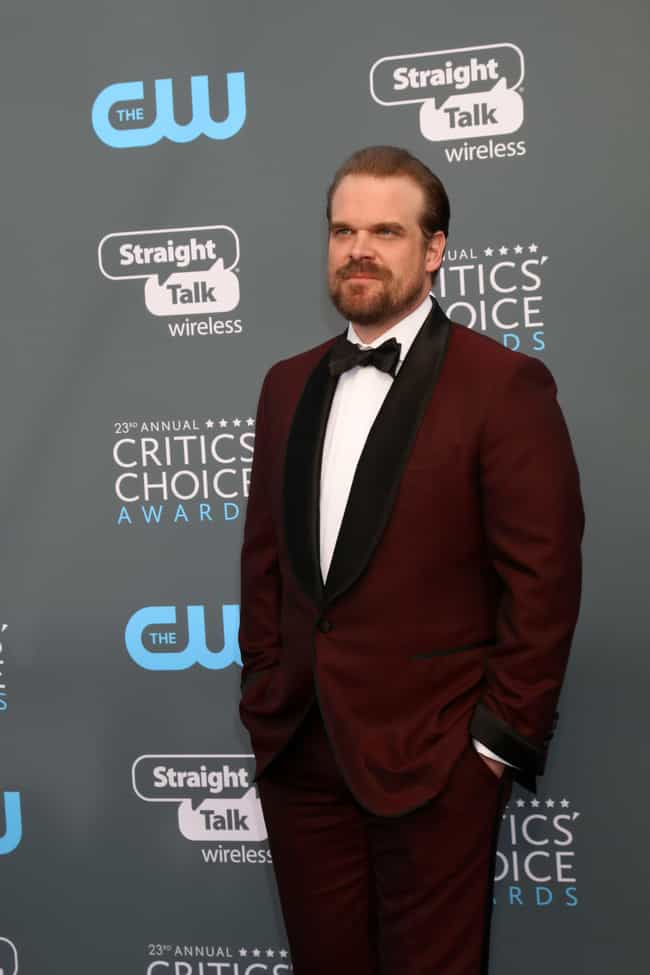 He's Wanted To Be An Actor Since Childhood
Acting has long been Harbour's passion. He's wanted to be an actor since he was 5 years old. In kindergarten, he played the Tin Man in a school production of The Wizard of Oz, which became the defining event that turned Harbour on to the joys of performing. After that, he knew he wanted to act for a living.
Harbour continued to perform in amateur productions throughout his schooling, including a performance in Hello, Dolly!, where he had his first onstage kiss, and a role in the tearjerker play I Never Sang for My Father.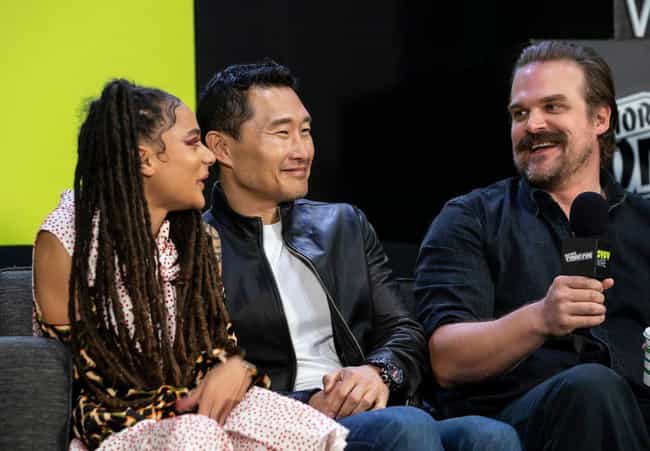 He Knows How To Engage With Fans On Social Media
125k retweets. Provided date works with s3 shooting schedule, I will get ordained and perform ceremony. I get to read an esteemed love letter of my choosing, and after the cake is officially cut, I get the very first piece. #allthecakes https://t.co/rSku8qD7uT

— David Harbour (@DavidKHarbour) January 17, 2018
Harbour's role in Stranger Things has shown the world his acting talents, but he's also something of a social media powerhouse, engaging with his fans in unique and exciting ways. In fact, NME called him "the absolute king of the internet" in 2018.
On Twitter alone, Harbour has a huge following, and he isn't shy about responding to fan requests. Followers have asked him to do some astonishing things, and he's usually game - so long as the requester gets a certain number of retweets. One of his best-fulfilled promises was officiating a fan's wedding in his Chief Hopper costume.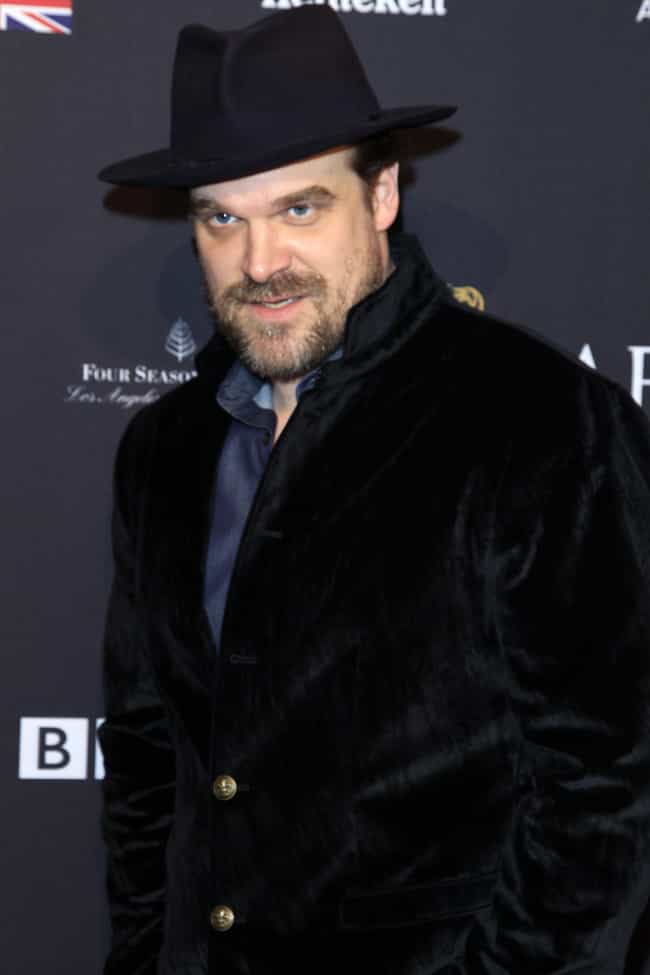 He Posed With A Fan For Her Senior Photos
One of the most left-field fan requests Harbour received turned out to be one of the most joyful and endearing. In 2017, a high school student named Damaris Fregoso asked Harbour to pose with her in her senior photos. Harbour said if she got 25,000 retweets, he'd happily oblige - and when the post inevitably hit its goal, he did.
The pictures are hilarious, featuring a grinning Harbour doing all manner of cheesy senior picture poses, including one where he's proudly displaying a trombone.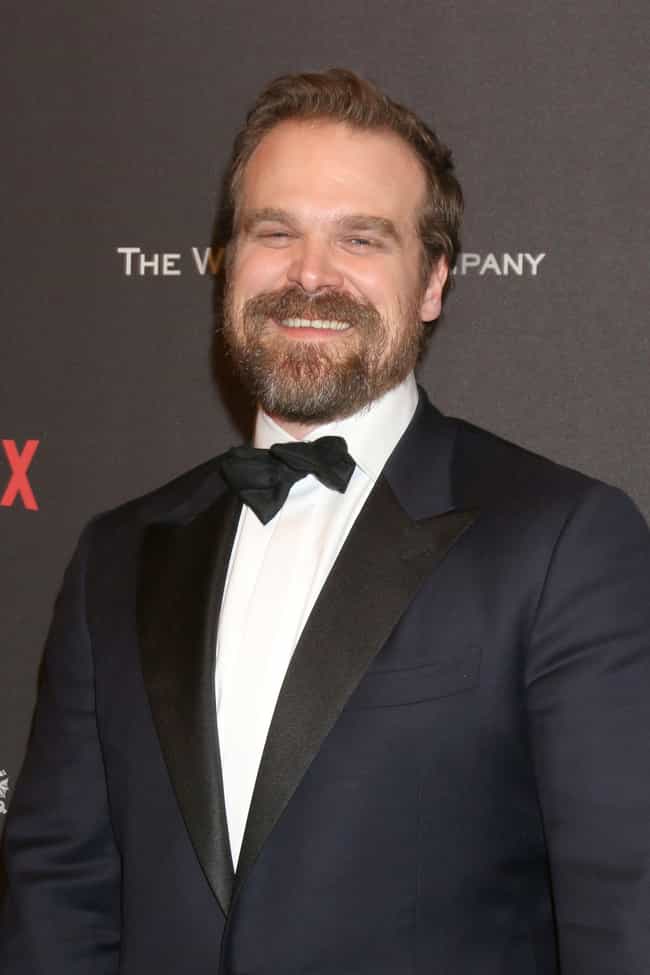 He's An Ivy League Graduate
Harbour is no slouch in the academic department. He has an Ivy League education, graduating from Dartmouth College in 1997. But his time at Dartmouth was a rocky one, as Harbour had developed an alcohol dependency while in high school.
As the actor explained to Dartmouth Alumni Magazine in 2017:
I just wanted to create this void to destroy myself. But that kind of drinking is a tremendous form of narcissism. You don't realize you're affecting other lives. You think, "F*ck you, I'm not bothering anyone." But no. You're a son, you're a friend, you're a boyfriend. You have these responsibilities. You are not so special that you can't be part of the world.
Harbour quit drinking in 2002.