Culture
Facts About Elie Wiesel And The Story Behind Night

Updated June 11, 2019
101k views
16 items
Author, activist, and Holocaust survivor Eliezer "Elie" Wiesel was born in Sighet, Romania, on September 30, 1928. The very early life of Elie Wiesel was relatively unremarkable - he was part of an average Jewish family consisting of his mother, father, and three sisters. In 1944, their lives changed when they were shipped to the Auschwitz concentration camp in Poland. The young man's experience during the Holocaust defined his life going forward, as is evidenced in Elie Wiesel's book Night, which, in barely more than 100 pages, rattled the world.
Night by Elie Wiesel is part of a trilogy of books charting the author's journey from the darkness of the Holocaust to the light of post-war peace and his career as a writer, academic, and Nobel Laureate. The series follows the Jewish tradition of beginning the day at nightfall, hence Night being the first volume. The other books in the series are Dawn and Day, though Night is most famous, noted for its harrowing chronicle of the life of a prisoner at Auschwitz and Buchenwald concentration camps, and its nihilistic rejection of God in the face of such unfathomable cruelty.
Night provides an in-depth expression of Elie Wiesel's personal battles with immense guilt and the ugliness of humanity. Most of his life after surviving the Holocaust was devoted to combating indifference, intolerance, and injustice. He became an accomplished writer, professor, and overall champion for human rights.
His Hometown Was Annexed By Fascist Hungary In 1940, Sealing His Fate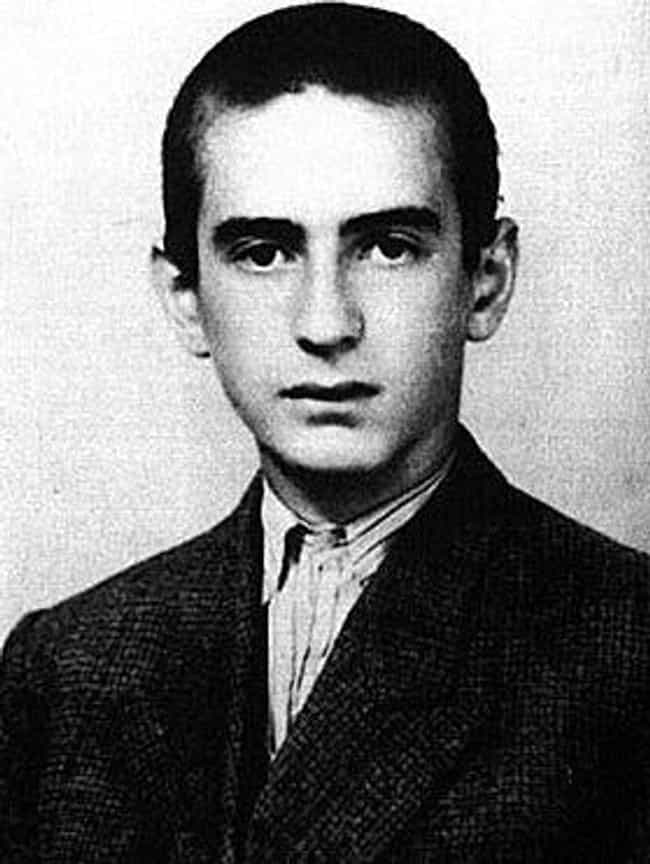 Wiesel's fate was sealed in 1940, at age 12, when Hungary, which was in alliance with Nazi Germany, annexed his hometown of Sighet, Romania. All the Jews in the city were forced into a ghetto. In 1944, when Elie was 15, Hungary colluded with Germany to deport all residents of the ghetto to the Auschwitz-Birkenau concentration camp, in Poland.
Upon arrival at Auschwitz, Elie's mother, Sarah, and youngest sister, Tzipora, were killed, and he and his father, Shlomo, were separated from his other sisters, Hilda and Beatrice. Elie and Shlomo were transferred to Buchenwald concentration camp, where his father died.
He Saw Babies Thrown Into A Fire His First Night At Auschwitz
From Night, about Wiesel's first night in Auschwitz:
"Not far from us, flames, huge flames, were rising from a ditch. Something was being burned there. A truck drew close and unloaded its hold: small children. Babies! Yes, I did see this, with my own eyes... children thrown into the flames. (Is it any wonder that ever since then, sleep tends to elude me?)"
Wiesel spoke about this passage in his interview with Oprah Winfrey in 2000.
"Oprah: On your first night in the camp, you saw babies being thrown into the flames. Can you ever forgive those who killed the children?

Elie: Who am I to forgive? Only the children themselves could forgive. If I forgive, I should do it in their name. Otherwise, it is arrogant."
He Appears In A Very Famous Photograph From The Holocaust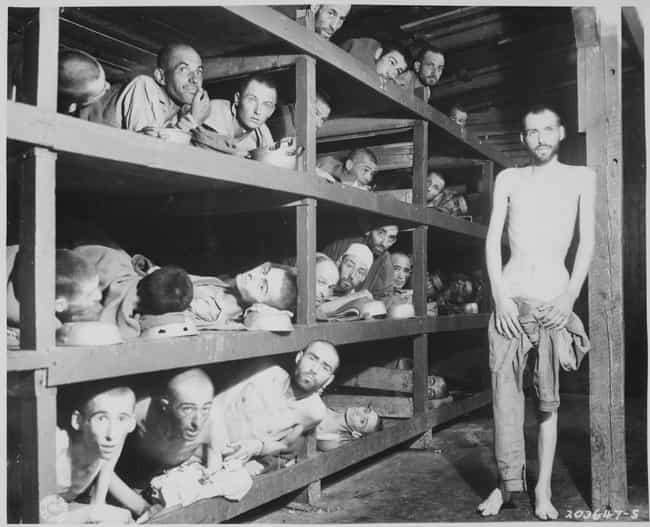 The above photograph was taken by American military personnel on April 16, 1945, five days after the liberation of Buchenwald concentration camp. It was labeled, "These are slave laborers in the Buchenwald concentration camp near Jena; many had died from malnutrition when U.S. troops of the 80th Division entered the camp." It has since become a famous photo, showing the horrific conditions Allied soldiers encountered upon liberating the camps.
According to the United States Holocaust Memorial Museum, "Elie Wiesel is pictured in the second row of bunks, seventh from the left, next to the vertical beam."
Other men in the photograph include Abraham Hipler (second row, fourth from the left), Ignacz Berkovicz (third bunk from the bottom, third from the left), Michael Nikolas Gruner (bottom left corner), and Perry Shulman (top bunk, second from the left, looking up).
He Barely Avoided Being Exterminated As Nazis Evacuated Concentration Camps
Speaking with Oprah Winfrey, Wiesel discussed the final days in Buchenwald before the camp's liberation. Countless internees were killed by Nazis as they attempted to evacuate everyone before the arrival of Allied liberators.
"Oprah: Do you remember the day you were released from the camp?

Elie: April 11, 1945. The Americans were close by, and a few days before that, on April 5, the Germans had decided to evacuate all the Jews. Every day, they would evacuate thousands—and most were killed upon leaving. I was in a children's block with other adolescents, and we were left until the end. [But every day we marched to the gate anyway.] I was near the gate more than five times before I was released, and each time, the gate closed just before I came to it."