Celebrities
Things You Didn't Know About Evan Rachel Wood

Evan Rachel Wood stories are everywhere. The beautiful blonde from North Carolina has acted since she was a child, but she seemingly hit her full stride in Hollywood in the 2010s. Her breakout role came at the age of 16 in the tough-to-watch independent film Thirteen. However, the role she seemed destined to play, AI-heroine-turned-villain Dolores on HBO's Westworld, launched Wood into being considered one of the most talented actors on television.
Wood has not led an easy life, but she possesses the bravery to be vocal about her tumultuous past. She's survived both assault and an attempt to end her own life. But Wood has turned from victim to advocate, much like her Westworld character Dolores. There's a lot to learn about shock-rocker Marilyn Manson's sometimes flame, and not all the facts about Wood's life can be gleaned from her performances.
She Dated Marilyn Manson On And Off For Four Years
Wood and shock-rocker Marilyn Manson met at a party in West Hollywood's famed Chateau Marmont when she was 18 years old and Manson was 36. The Thirteen actress appeared in the controversial music video for Manson's song, "Heart-Shaped Glasses." The couple went on to have an up-and-down love affair for four years, even getting engaged in 2010.
Wood was drawn to the excitement of Manson's rocker lifestyle. She told Rolling Stone:
And I was craving danger and excitement. I looked at my mother one day and said, "Mom, I'm gonna get on this tour bus for eight months and see the world and have a crazy journey and find myself, and if people aren't okay with that, I'm sorry, but I can't live my life for other people."
The couple's relationship did not go without criticism. "Then you're demonized for figuring it out and getting messy," Wood said. "People would call me a [fallen woman] when I walked down the street, and you can't not be hurt by that." Wood and Manson split for good in 2011.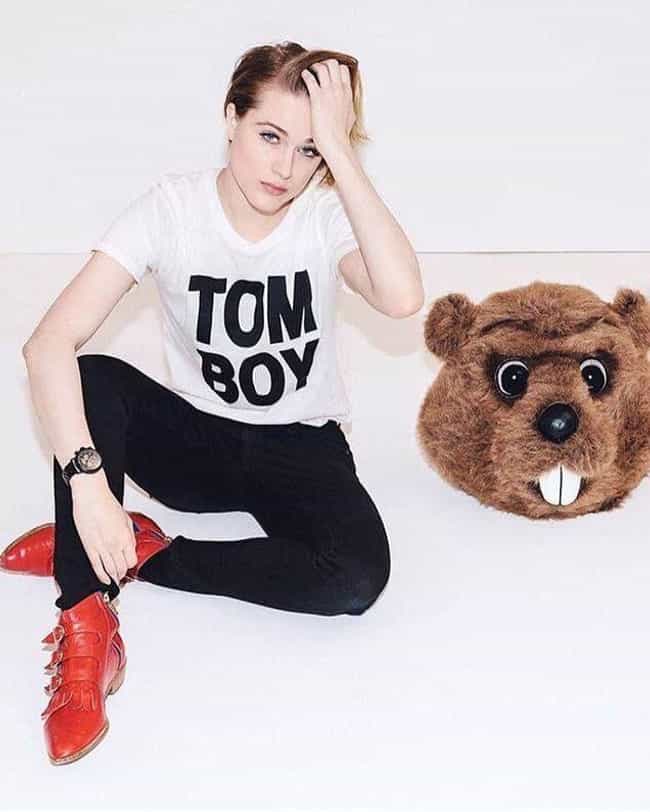 Wood admitted during a 2016 interview with Rolling Stone that one of the main things that attracted her to Marilyn Manson was his androgyny. The Westworld actress is genderfluid and came out as bisexual in 2011.
She said she started to feel attracted to women as early as age 4 or 5:
It was always talked about like a phase or something stupid, or something you were doing for attention... You know, bisexuality is worthy of eye rolls. And I didn't realize how damaging that was until I tried to have healthy relationships as an adult and realized that there was still all this shame and conditioning and stigma around my sexuality that was really affecting the way I related to people. I think I was taken advantage of because someone knew there was something about me that they could exploit.
Wood's History Of Sexual Assault Led Her To Try Ending Her Own Life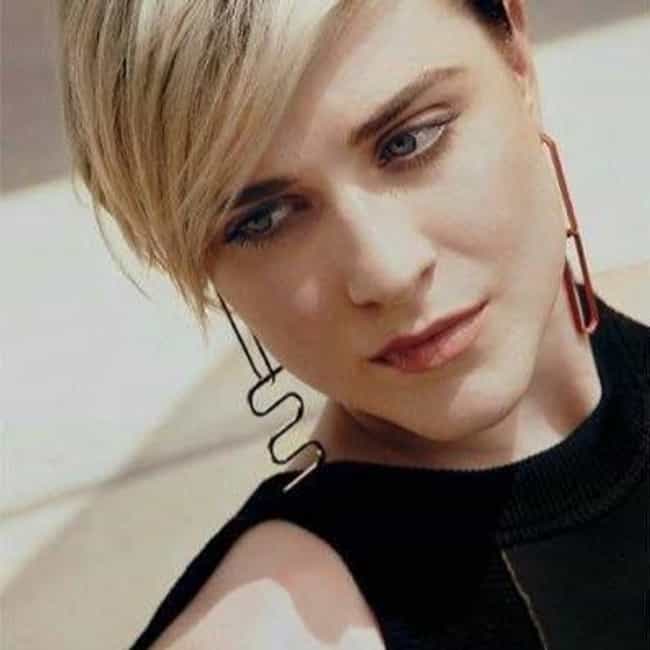 In June 2016, Wood posted a 19-minute video directed to the LGBTQ+ community. She wanted to share her story of being mistreated and how it had impacted her. She said in the video, "Nearly half of bisexual women have considered or attempted [to end their life]; they have higher rates of mood disorders such as depression and anxiety; one in two bisexual women has experienced severe [cruelty] by an intimate partner."
Wood attempted to end her life at the age of 22. She felt her situation became so dark and depressing due to the "physical, psychological, sexual" mistreatment she experienced. "I've been [assaulted]. By a significant other while we were together," she said. "And on a separate occasion, by the owner of a bar... I don't believe we live in a time where people can stay silent any longer. Not given the state our world is in with its blatant [prejudice]."
She's In A Two-Person Band Called Rebel And A Basketcase
Wood is part of a two-person band called Rebel and a Basketcase - the other member is Juilliard-trained actor Zach Villa. Wood and Villa met while performing at a John Hughes Cabaret wherein participants reenact scenes from the famed director's filmography.
Wood played the basketcase and Villa played the rebel during their reenactment. The names are references from Hughes's 1985 high school dramedy, The Breakfast Club.