Politics
Awful Facts About George Wallace, The Most Racist Politician In Modern History

April 4, 2017
49.5k views
14 items
For a man who took several moderately successful runs at the Presidency of the United States, George C. Wallace was quite an unlikeable individual. The list of horrible George Wallace facts is long and steeped with the sort of badness rarely seen even in the annals of American politics. Wallace is the longest-serving governor in Alabama history, and he made his mark through divisive and inflammatory moves and rhetoric. A look at George Wallace's worst moments should leave no doubt about who and what the outspoken bigot was about. The politician George Wallace wasn't just a public face, either, as Wallace was every bit as terrible in his private life. The treatment of his wife, Lurleen, is evidence enough of that.
Born in Clio, Alabama on August 25, 1919, Wallace would go on to epitomize southern politics for a number of decades. His views on segregation and race relations were notoriously strong; although that wasn't necessarily true at the beginning and end of his life. Still, there was more than enough bigotry and hatred in the middle to make up for any changes he may have made. George Wallace is a man who made his political career on racism, and the real shame is how frighteningly successful he was with it.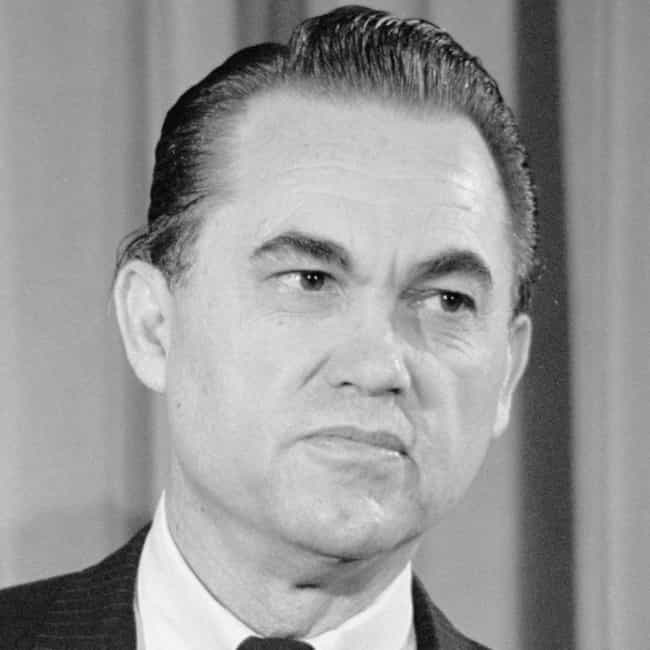 After He Lost A Governor's Race By Denouncing The KKK, He Became Their Most Vocal Supporter
George Wallace may be one of the most notoriously racist politicians in US history, but he actually started out as a progressive with relatively mild views on race relations. In the 1958 Alabama governor's race, Wallace denounced the Klu Klux Klan, who supported his opponent, and ran as a Democrat. He even gained the support of the NAACP, but he lost the election in a landslide. Wallace reportedly told Seymore Trammell that he lost the race because he was "out-n*****ed," and he vowed not to let that happen again.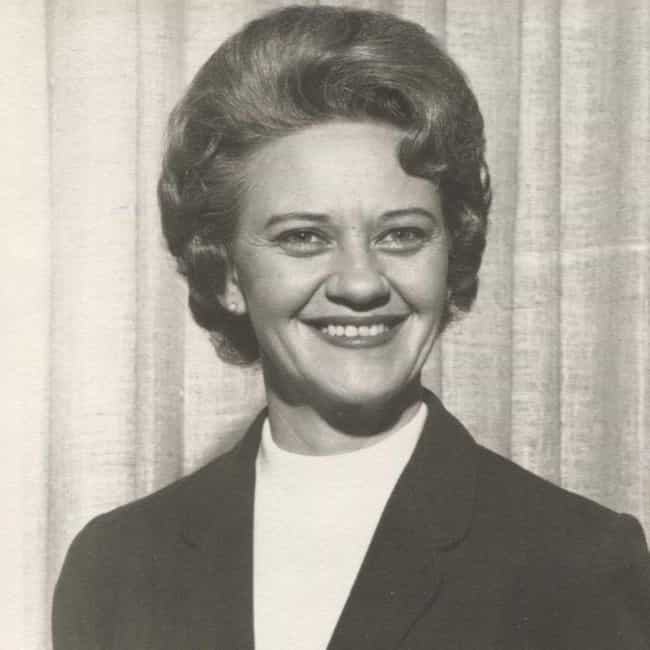 He Used His Cancer-Stricken Wife As A Surrogate Governor, While Hiding The Diagnosis From Her
When the 1966 gubernatorial elections rolled around in Alabama, Georege Wallace wasn't ready to let go of his (extremely popular) desegregation stranglehold on the state. But, at the time, Alabama didn't allow governors to serve two consecutive terms. So, he decided to have his wife, Lurleen, run as a surrogate candidate in the 1966 election. Lurleen won the election, but she felt ill throughout its entirety. George had previously been informed by her doctor that she had cancer, but he chose to hide that fact from her so that she could complete the campaign. This prevented her from seeking necessary treatment, and she died shortly into her stint as governor.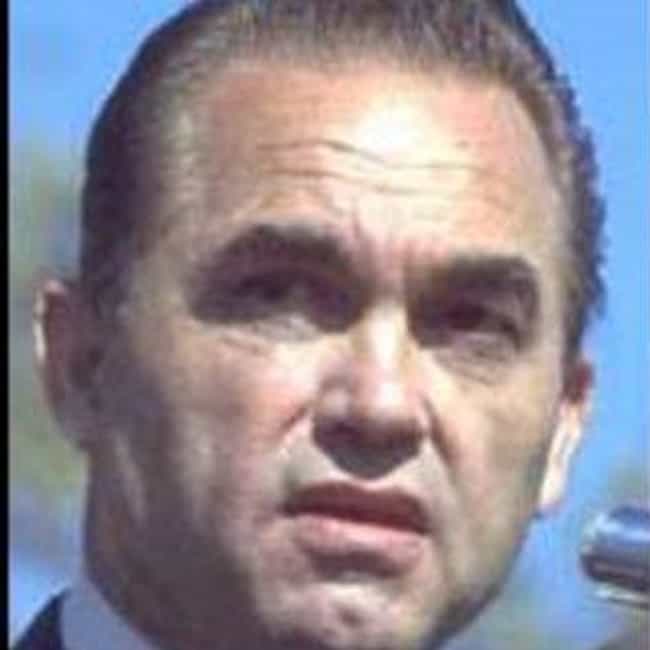 He Won The 1962 Governor's Race By Embracing The KKK With Open Arms
When George Wallace ran for the governorship of Alabama a second time, in 1962, he leaned hard into the KKK crowd that had spurned him before. Although still running as a Democrat, Wallace ran on a heavily segregationist ticket, and he spoke more openly about his racist views. The change in tactics worked in a big way. Wallace took his oath of office on the same spot where Jefferson Davis was sworn in as Confederate President, and a Klan member - one Asa "Forrest" Carter - helped write his notorious induction speech. One of America's most bigoted politicians had arrived, and white supremacists the nation over were ready to celebrate.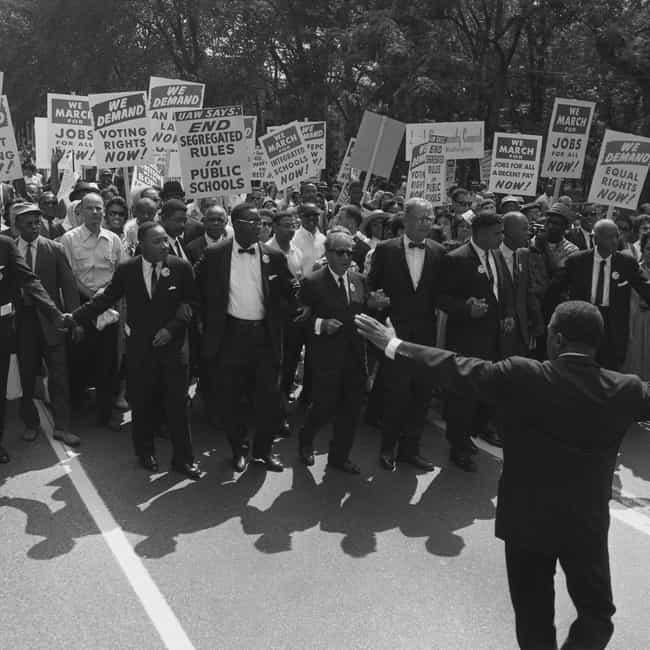 He's The Guy Who Promised "Segregation Now, Tomorrow, And Forever"
George Wallace thought he learned a valuable lesson when he lost an early election due to soft views on race. He then went so hard in the other direction that he became synonymous with segregation in the United States. Wallace made a 1962 campaign slogan out of it, saying "Segregation now, segregation tomorrow, and segregation forever!" Unsurprisingly, this proclamation was met with raucous applause by entrenched white supremacists throughout the South, and it carried him to the governorship of Alabama, which he would use to fight for segregation for years to come.