Weird History
Fascinating Facts About Grace Kelly, The Movie Star Who Became A Princess

Updated September 12, 2019
159.9k views
14 items
Who was Grace Kelly? She was an extremely gifted, enigmatic, and versatile actress who embodied the feminine ideals of the 1950s – beauty, elegance, and sophistication – in ways few thespians could match; and an unconventional royal whose real-life fairytale enchanted her fans.
Born into a prominent Philadelphia family, Kelly rebelled against her genteel upbringing and disapproving parents and pursued a life on the stage and screen. Her luminous beauty and talents soon caught the eye of Los Angeles executives, and of actor Gary Cooper. By the early 1950s, Kelly was starring in Alfred Hitchcock thrillers and garnering Oscar acclaim. Her fame led to another opportunity: meeting Prince Rainier of Monaco. Sparks evidently flew, and Kelly married him in a deal that involved an unusual and very lavish dowry.
The star-turned-princess eventually died tragically in a car accident. But even though her life was brief, it was as fascinating and tumultuous as it was charmed. These facts about Grace Kelly's early years, wedding, and legacy just might change the image you have of America's most regal screen queen.
She Had To Pay $2 Million And Take A Fertility Test To Marry Prince Rainier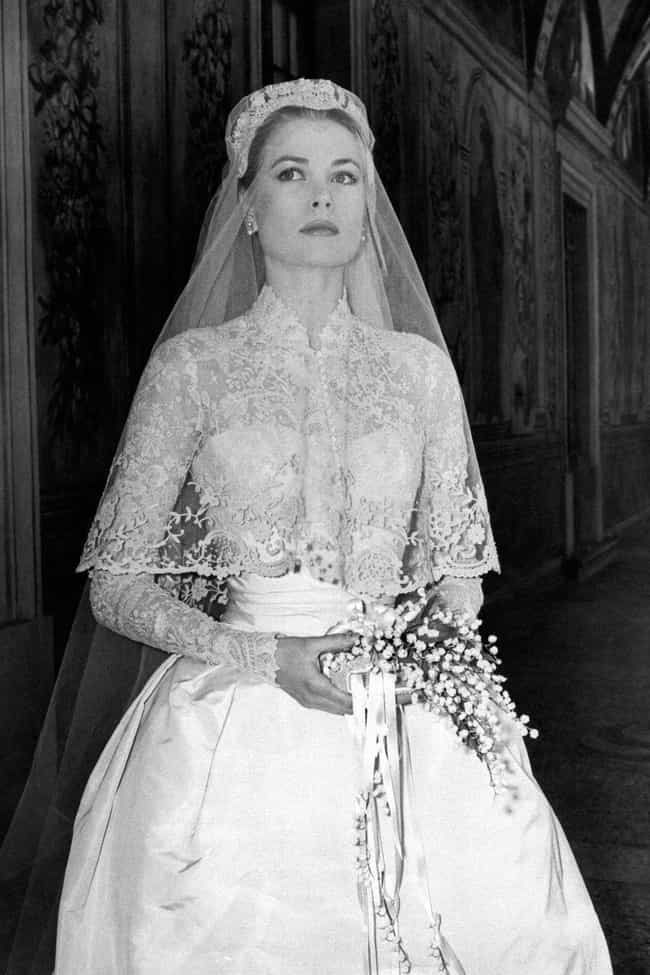 Marriage to Prince Rainier III of Monaco meant observing some eccentric and outdated traditions, to put it mildly. In 1956, for example, not producing an heir was not an option, so Kelly was required to take a fertility test. She also had to give up her American citizenship.
Moreover, Kelly's family was required to pay a dowry of $2 million. Kelly's father was outraged by this demand and initially refused to pay up, allegedly saying, "My daughter doesn't have to pay any man to marry her." However, Kelly eventually prevailed upon him ... and reportedly ended up forking over half of the dowry herself. (Rainier's friend Aristotle Onassis supposedly chipped in as well).
She Came From A Family Of Olympians And Artists
The Kelly family was quite athletically accomplished. Grace's father, Jack Kelly, won three Olympic gold medals as part of the U.S. rowing team, and her mother coached the women's teams at the University of Pennsylvania.
The family also had its share of cerebral and artistic talent: Grace's uncle George Kelly (to whom she is thought to have been particularly close), was a Pulitzer Prize-winning playwright, and uncle Walter C. Kelly was a vaudevillian performer who encouraged and mentored his niece throughout her career.
She Wasn't Considered Beautiful In Her Younger Years
Throughout her adult life, Kelly was frequently cited as one of the most beautiful women in the world – but she wasn't considered particularly attractive in her younger years, even after landing some work as a model. According to an A&E biography, her family and friends, who had never thought of her as being anywhere near movie star material, were stunned when they saw her on the big screen for the first time.
As one of her childhood friends recalled, "We had no idea she was as beautiful as she was. Grace always a bandana on, and had the glasses, and the sweater, nothing glamorous. And when she went to New York and we started to see her on television, and in magazines, it was, 'My heavens! That's our Grace?'"
She Rebelled Against Her Strict Parents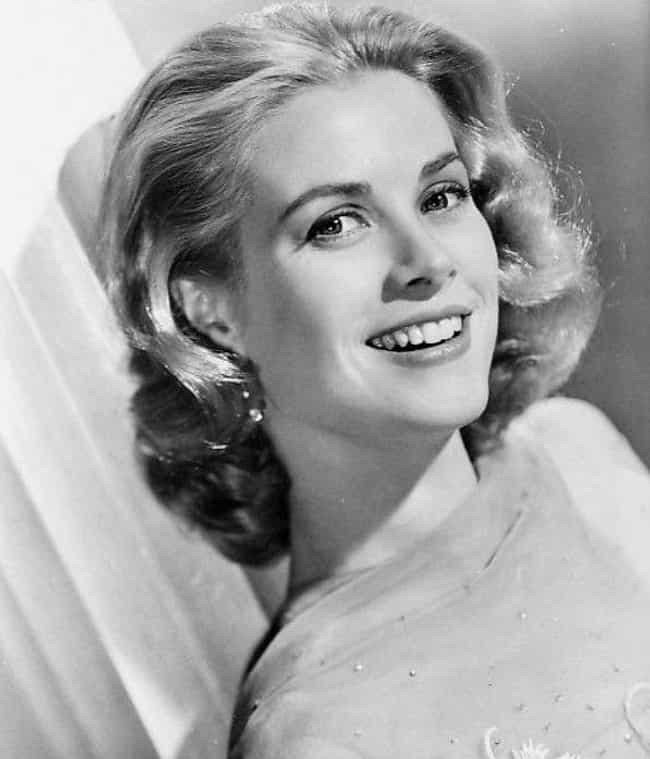 Despite her patrician on-screen demeanor, Kelly had rebellious streak .... one that would later serve to mesmerize audiences with its fire-and-ice dichotomy. She moved to New York City to pursue her dreams of acting, and, at her parents' request, moved into the Barbizon Hotel for Women, where "young ladies were supposedly protected from big city temptations." However, she soon grew tired of living within the limitations of her upbringing. According to biographer James Spada, "Grace's rebellious streak really showed up at the Barbizon. She broke a lot of the rules."
Her parents didn't take this well. When Kelly struck up a romance with one of her instructors at New York's American Academy of Dramatic Arts, for example ... and brought her new lover home to meet her family ... it was "a disaster," as Spada put it; and "only one in a series of relationships [Grace's parents] effectively destroyed. They just did not give Grace any freedom as to what man she would become involved with romantically, unless he was exactly what they wanted for her."