Musician/Band Trivia
Who Is Grimes, The Pop Genius Who Just So Happens To Be Dating Elon Musk?

Updated June 14, 2019
12.7k views
12 items
Tech giant and billionaire Elon Musk turned heads at the 2018 Met Gala when he showed up on the red carpet with none other than Grimes, the edgy Canadian pop star famous for singles such as "Kill V. Maim" and "Genesis." Grimes, whose real name is Claire Boucher, is known for her avant-garde music and unusual fashion sense while thrice-divorced Musk is the tech mogul behind SpaceX and Tesla. But bringing this unlikely looking couple together is a shared foundation of alternative philosophies and unique worldviews: Musk, for example, believes we're all living in a giant computer simulation, and Grimes, posits on her Instagram bio: "i submit 2 the robot overlords."
Grimes and Elon Musk are certainly an odd couple, but they share more in common than one would assume. Only time will tell just how long the two unlikely lovers will last, but Grimes herself is certainly fascinating enough all on her own.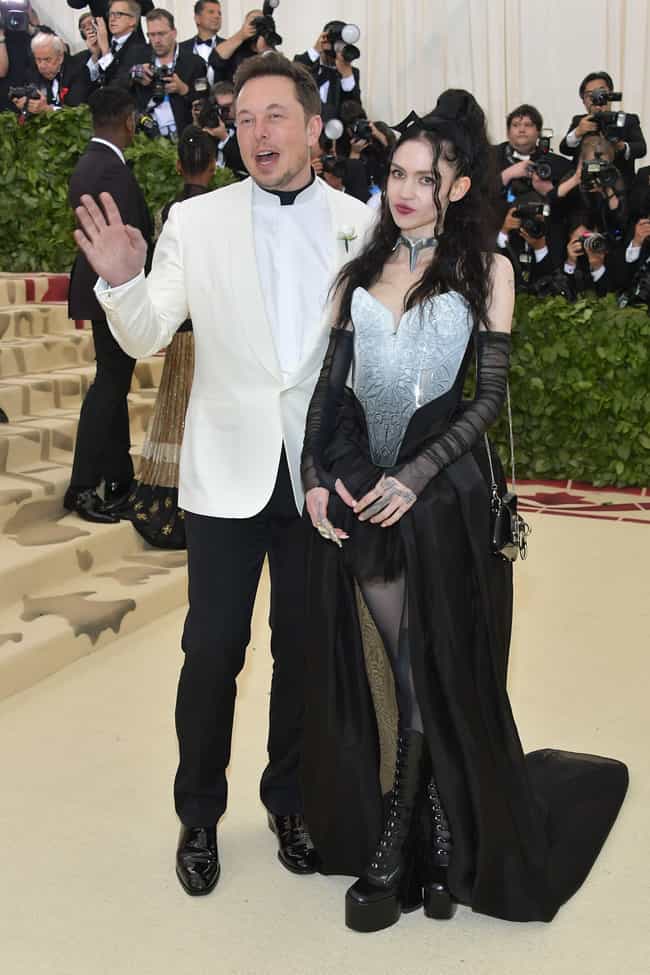 Grimes And Elon Musk Met Over Twitter Because Of A Joke About Artificial Intelligence
Grimes and Elon Musk first went public as a couple during the Met Gala on May 7, 2018. The beginning of the couple's relationship began on Twitter; Musk wanted to make a joke about Roko's Basilisk, a thought experiment that theorizes a future in which artificial intelligence rules the world and has the ability to punish people who didn't help it to exist. The joke he planned was a pun that combined the thought experiment with the 18th-century French baroque style Rococo — but Musk noticed that Grimes had beat him to it. The artist had created a character named Rococo Basilisk for her 2015 music video, "Flesh Without Blood." Grimes explained in an interview, "I don't know if you've heard of Roko's Basilisk. She's doomed to be eternally tortured by an artificial intelligence, but she's also kind of like Marie Antoinette."
A source confirmed, "Elon was researching the idea of joking about Rococo Basilisk, and when he saw Grimes had already joked about it, he reached out to her. Grimes said this was the first time in three years that anyone understood the joke. They were both poking fun at AI."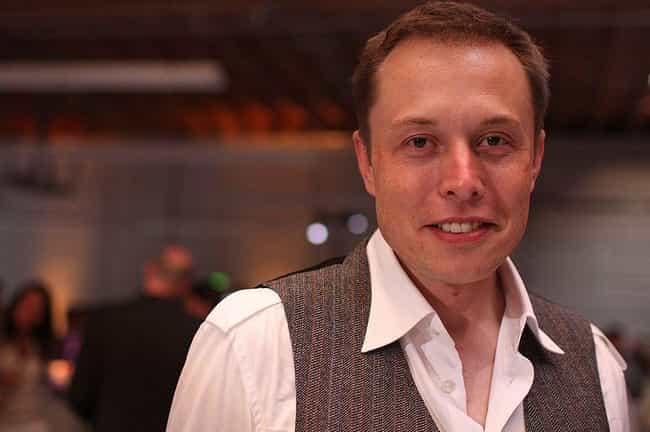 Musk Was A Fan of Her Music Before They Met
Musk claims he was was a fan of his girlfriend even before they started dating, and by all accounts, he was first attracted to her music. In early 2018, Musk tweeted out the music video Grimes produced with Janelle Monae, then approved publicly of Grimes's Spotify playlist called Go Flex & Psycho. Flirty banter ensued. "Glad ur finally listening to cyberpunk speedwae hahaha," Grimes tweeted. "Sounds great riding my cyborg," Musk responded.
When Musk later tweeted a video made from long-exposure pictures of a comet, Grimes responded, "That's a lot of cocaine." Musk replied, "Yeah, most people don't know this, but comets [are] mostly made of cocaine."
After news of the pair's relationship broke, one Twitter user made it a point to ask him what his favorite Grimes songs were. "Btw Elon, what's your favorite Grimes songs?" The tech mogul replied, "Flesh without blood and Kill v Maim on Art Angels album."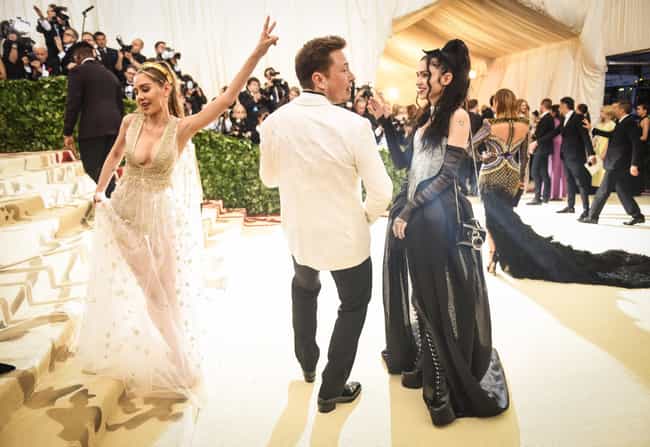 Musk Claimed To Have Helped Design The Dress Grimes Wore To The Met Gala
The two publicly revealed their relationship at the 2018 Met Gala, where Grimes wore a dress Musk claimed to have helped "sketch." His aesthetic influence was indeed obvious: Grimes wore a large Tesla logo-inspired choker around her neck.
At the time of their first public appearance, the couple admitted they had been quietly dating for a month after their initial contact online. The SpaceX and Tesla founder previously had bad luck in love, first divorcing his second wife in 2012 before reconciling and ultimately divorcing again. When asked by reporters about their relationship, Musk referred to the Met Gala as "date night."
Their Courtship Has Launched A Meme Fest — And The Couple Approves
After news spread that Musk and Grimes were an item, social media went crazy. Along with the internet buzz came the inevitable creation of memes that poked fun at the odd pairing. One meme showed a picture of The Simpsons character Milhouse standing next to a gothic-looking Lisa Simpson, which the caption "Grimes is dating Elon Musk."
Grimes and Musk both acknowledged the memes, with the singer calling one of them "accurate" on Twitter and Musk referring to another as "so rococo."