Weird History This Giant Prehistoric 'Hell Pig' Weighed 2,000 Pounds And Had A Brain The Size Of An Orange

Entelodonts, known colloquially as "Hell Pigs," "Killer Pigs," or "Terminator Pigs," were gigantic, fearsome omnivores known for their massive heads and impressive jaw strength. For 21 million terrifying years, these beasts crushed bones and ran through forests and floodplains all across North America, Asia, and Europe. Entelodonts walked among the other giant prehistoric animals of the Cenozoic Era until they went extinct more than 16 million years ago.
But Hell Pigs were not particularly vicious - nor, for that matter, were they actually pigs. Though they had piglike features, entelodonts were more closely related to other ungulates like hippos and whales. And they weren't so much natural predators as they were opportunistic eaters who simply happened to be extremely large and powerful.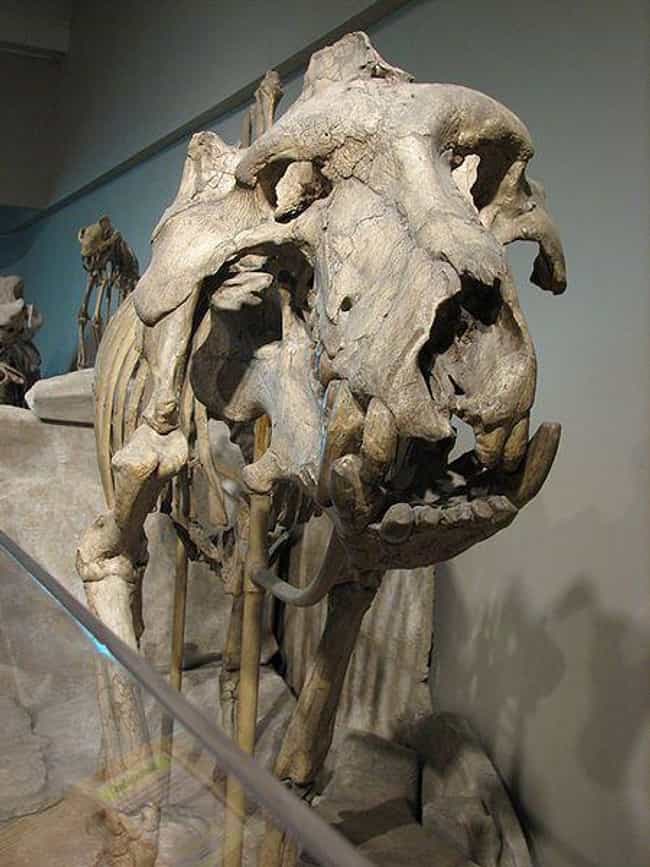 Entelodonts Were Known For Their Bone-Crushing Teeth And Jaws
One telling relic of the entelodonts is a "pile of bitten-in-half camels" from the early Oligocene epoch. Renowned for their bite force, entelodonts possessed immense jaw strength and all four types of mammalian teeth. It is widely believed they were easily capable of crushing bone.
There were very few things the entelodonts couldn't eat, thanks in large part to bony attachments on the skull and mandible.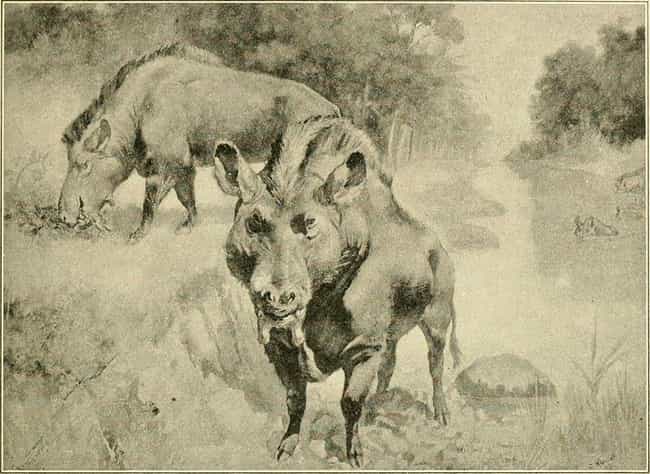 They Could Weigh Up To 2,000 Pounds
While sizes varied wildly between different genera, the overwhelming majority of entelodonts were substantially larger than any modern-day pig. The smallest grew to about 330 pounds, while the largest could weigh as much as 2,000.
The head took up a disproportionate amount of the animal's total weight.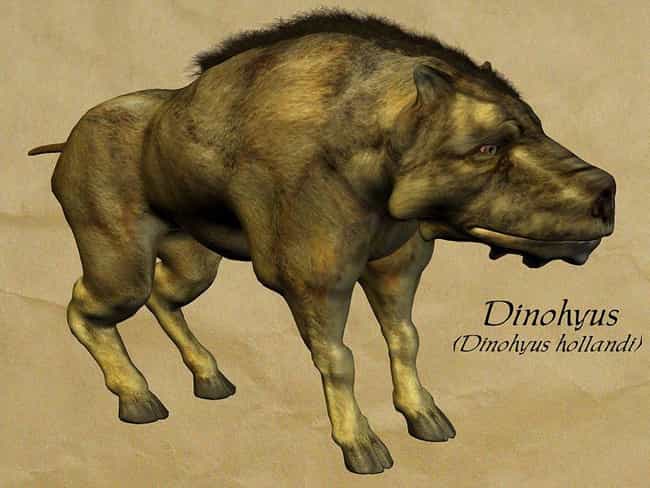 They Had Extremely Large Skulls
The head of the largest type of entelodont, Daeodon, accounted for 35-45% of the beast's full body length. When compared with Daedon's comically scrawny legs, the massive entelodont's head seems structurally impossible. However, bone structure and musculature helped distribute the weight of the head.
A solid sternum and tight rib cage coupled with huge, burly muscles not only supported the skull, but also provided a surprising amount of mobility and field of vision.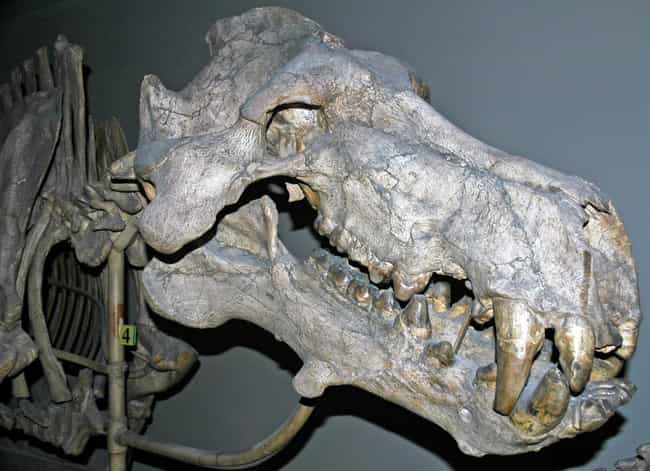 They Had Distinct Bumps And Flanges On Their Heads
One of the entelodont's most distinctive features was a collection of protruding bumps, ridges, and flanges on its face. The bumps were tusk-like in profile, and they served a number of purposes. The placement of the flanges helped protect their noses and eyes during fights, and may have even served as an offensive tool in their own right.
They also helped support the entelodonts' powerful jaw muscles, perhaps contributing to their overwhelming strength.