Graveyard Shift
Everything We Know About 'IT: Chapter Two'

May 15, 2018
306k views
27 items
When director Andy Muschietti brought Stephen King's IT to the big screen in 2017, it was pretty obvious it was only the first half of a much more ambitious work. After all, there are some differences between the IT film and book; Muschietti's IT focused entirely on events that took place while the story's protagonists were growing up in Derry, ME, while King's doorstop of a novel bounced around liberally between their childhood and their return home as adults to face the horror that had haunted them.
When IT quickly became one of the highest-grossing horror films of all time, the likelihood of a sequel was all but guaranteed. The second film was released September 6, 2019 and the first Twitter reactions promised it would terrifying. Here is everything we know about IT: Chapter Two.
Director Andy Muschietti Wants To Make A Supercut Of 'IT' And 'IT: Chapter Two'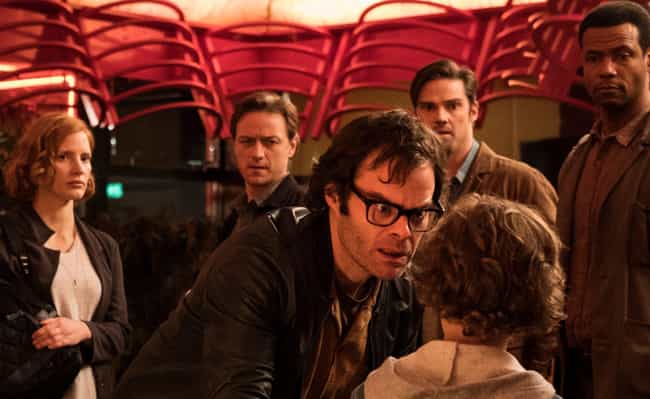 When IT: Chapter Two hit theaters, director Andy Muschietti revealed in an interview with Entertainment Weekly that he is "in talks with the studio to make a supercut, which is basically the two movies edited together with all the material that is not in the released versions," of both IT and IT: Chapter Two. Muschietti said he isn't done with the franchise and even wants to film some new scenes so the supercut will be a "new experience."
The new scenes are rumored to adapt what was left out of Stephen's King's novel for both films. Muschietti also wants to include any deleted material in what he estimates will be a 6.5-hour IT marathon.
Stephen King Personally Requested One Of The Scenes From The Film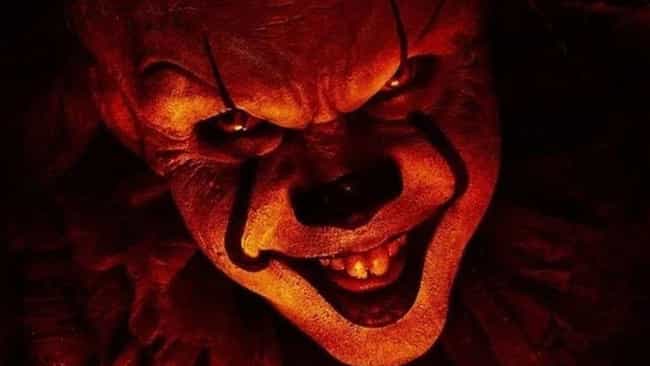 After he read the first draft of screenwriter Gary Dauberman's adaptation of IT: Chapter Two, Stephen King apparently requested "one all-new scene." Director Andy Muschietti told Total Film that King reached out to him and his sister, producer Barbara Muschietti, because of how much he enjoyed the first film. Apparently King "made a few notes" to the first draft of the sequel and included his request for an additional scene. According to Muschietti, "You don't tell Stephen King that he can't write It."
Although the director did not reveal the events of King's scene, the author tweeted that "[t]he final confrontation is epic."
The Final Trailer Gives Fans A Peek Into The Lives Of The Adult Losers' Club
The final trailer for IT: Chapter Two was released July 18, 2019, nearly two months before the film hit theaters. Fans get to see the adult Losers back together again, and what their lives are like 27 years after the events of the first film.
Perhaps the spookiest and most exciting part of the trailer is that the adult Losers confront their childhood monster, who is back scarier and angrier than before.
The Losers' Club Reconnects At A Chinese Restaurant In Derry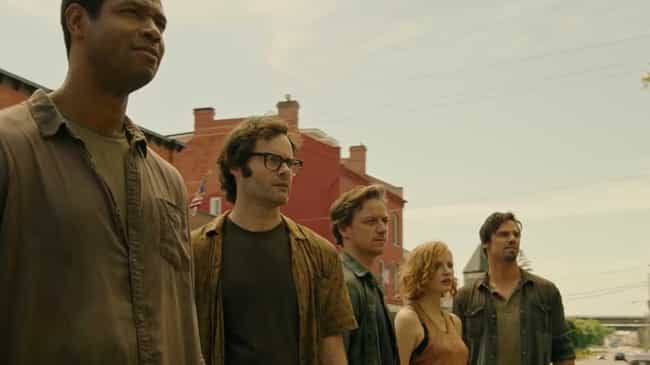 Entertainment Weekly sat down with the cast and crew of 2019's It: Chapter Two and profiled the horror sequel. They reveal that when Mike calls home, the members of the Losers' Club - who have all forgotten their traumatic encounter with Pennywise - reconnect at a Chinese restaurant. Actress Jessica Chastain recalled having a lot of fun on set while "pretending to drink shots and eat Chinese food, for two days."
Chastain said that "as the Losers were getting to know each other again," the actors were getting to know each other as well, for the first time.