Weird History
Things Most Folks Don't Know About Jackie Kennedy

Updated August 30, 2019
53.2k views
13 items
The Jacqueline Kennedy Onassis biography is one of the more impressive ones out there. It's a story of a woman who was well educated, hard working, and multi-lingual. A preserver of history, an accomplished equestrienne, a style icon, and a champion of the arts, Jackie Kennedy was a fascinating and impressive woman. She was a talented writer and photographer who eventually went on to marry John F. Kennedy, mother four children, and succeed Mamie Eisenhower as First Lady of the United States.
She seamlessly wove her unique style and grace into and throughout the White House and charmed the American people. Even when she and the entire nation were still grieving the loss of JFK, she held her head up high and used her time to ensure her husband's legacy. Jacqueline Kennedy Onassis was quite the woman of steel – albeit draped in pearls and wrapped in class.
She Kept Her Bloodstained Dress On For Hours After The Assassination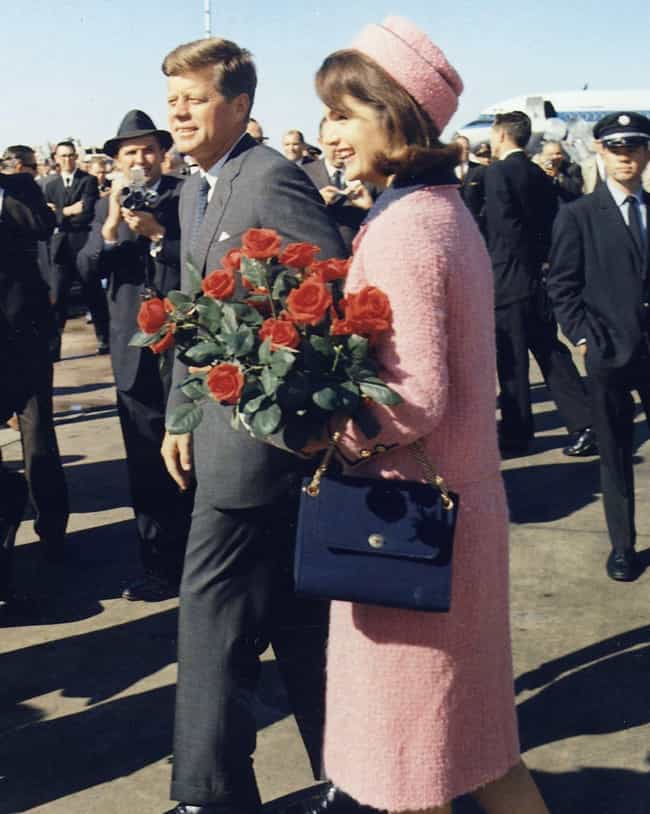 Everyone alive at the time can tell you exactly where they were on November 22, 1963, the day President John F. Kennedy was assassinated. The whole country mourned the loss.
Jackie Kennedy was sitting right alongside her husband in the car driving through Dallas, Texas, when the bullet struck him, splattering his blood all over her pink wool knock-off Chanel suit. She kept it on. After the chaos subsided and Lyndon Johnson was sworn in as the new President, Jackie continued to wear the dress coated in her husband's blood. When asked if she'd like to change, she replied, "No, I'm going to leave these clothes on. I want them to see what they have done." The suit is kept in the National Archives.
She Was Fluent In French, Spanish, And Italian, And She Used This To Help JFK's Political Career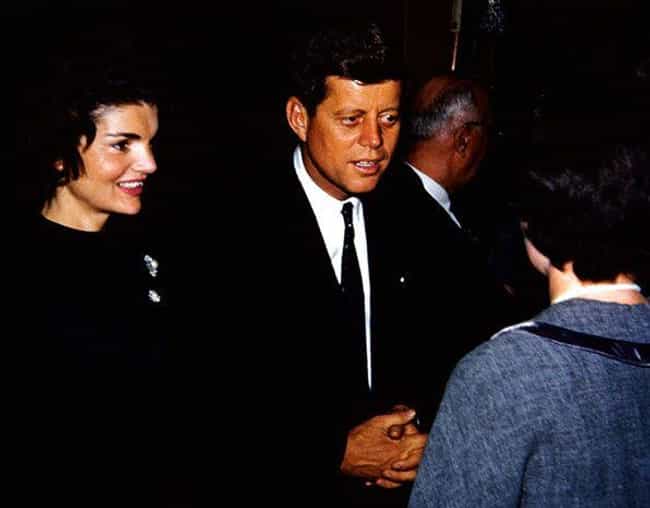 With a lifelong love of learning and other cultures, it's no surprise that Jackie became fluent in French, Italian, and Spanish early in life. While John F. Kennedy was in the Senate, she translated French books on Southeast Asia for him. President Lyndon Johnson considered making her the U.S. ambassador to Mexico because of her fluency in Spanish.
She also went to work during the presidential campaign, appealing to voters by addressing them in their own languages. She wowed voters in Louisiana by speaking to them in French and was able to communicate with Spanish speakers in Texas.
After Jackie charmed a Parisian audience with her impeccable command of their native tongue, John F. Kennedy went ahead and introduced himself to the crowd as simply "the man who accompanied Jackie Kennedy to Paris."
She Completely Renovated The White House And Won An Emmy For It
A mere two weeks after John F. Kennedy's inauguration in 1961, Jackie had spent her $50,000 budget for making renovations to the White House. However, she didn't let that stop her, and she created the White House Fine Arts Committee, enlisting the best and the brightest antiquarians to help her track down and bid on rare pieces of Americana to redecorate the presidential manse with. An article about her restoration plans ran in a 1961 issue of Life magazine in which she said:
"Everything in the White House must have a reason for being there. It would be sacrilege merely to redecorate it—a word I hate. It must be restored, and that has nothing to do with decoration. That is a question of scholarship."
Her redesign of the White House was also featured in an hour-long special on CBS in 1962. The special drew over 80 million viewers and earned Jackie a special Emmy award.
She Was Engaged To Another Man Before Marrying John F. Kennedy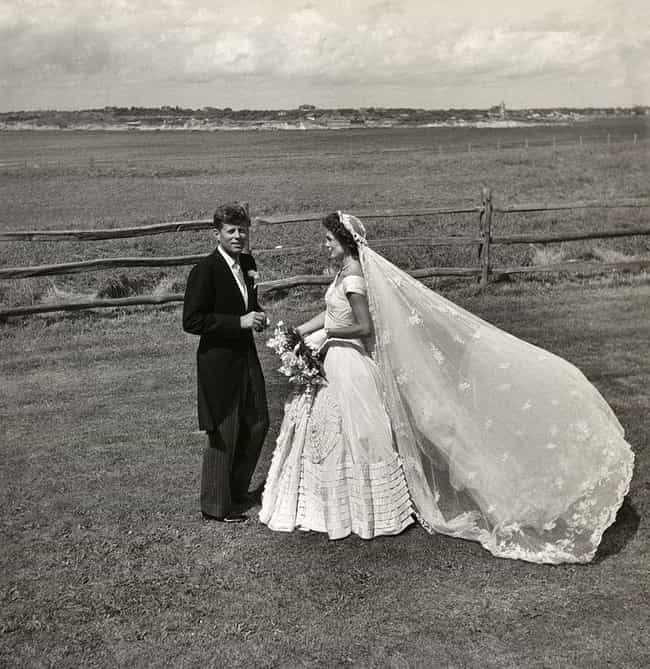 Before becoming the First Lady, Jackie Bouvier almost married another man. Her engagement to World War II veteran and Wall Street Banker John Husted was announced in The New York Times in January of 1952. She was just 22 years old at the time and soon grew weary of the idea of becoming a housewife. By March, she called the whole wedding off, and, mere months later, she started dating John F. Kennedy who was a U.S. Congressman at the time. The couple ended up getting married in September of 1953.