Unspeakable Times
Twisted Facts About The Faked Kidnapping Of The Runaway Bride, Jennifer Carol Wilbanks

Updated November 12, 2019
113.4k views
12 items
Jennifer Carol Wilbanks, forever immortalized as the real life runaway bride, made headlines in 2005 when she vanished from Duluth, Georgia – just days before her 600-person wedding – and again when she resurfaced in Albuquerque, New Mexico, several days later. Wilbanks and her fiancé, John Mason, were to be married a mere six days after her disappearance. Although, at first, she claimed to have been kidnapped, she later changed her story and admitted that she panicked at the thought of marrying Mason in front of their 600 wedding guests and 28 attendants.
Although Jennifer Carol Wilbanks's eyes are one of the main things that people remember about her, the fact that she ran away from her fiancé, nearly caused a mass panic, and only wound up with probation and community service are a few of the other things that help her "legend" live on.
She Went Out For An Evening Jog But Never Came Back, So Her Fiancé Called The Police
Wilbanks vanished on April 26, 2005. That day, she told her fiancé, John Mason, that she was going for a jog, but she never came back. He called the police and filed a missing persons report, which turned into a media circus, especially in light of recent events, such as the disappearance and killing of Laci Peterson in 2002. This recent memory also made Mason an immediate suspect in the court of public opinion. Wilbanks's friends and family spoke to the media, hoping for her safe return and pleading with anyone who might have kidnapped her to return her to their care.
The City Of Duluth, Georgia, Spent $60,000 Searching For Her
Immediately after Wilbanks's disappearance, the city that she and her fiancé resided in, Duluth, Georgia, put together a massive search party. They spent upwards of $60,000 hunting for any clue that would steer them towards her whereabouts. Her friends and family held a vigil for her on the day of no-longer-scheduled wedding – in the same church where she was supposed to have been married. A $100,000 reward was issued for information on her disappearance.
She Claimed To Have Been Sexually Assaulted And Kidnapped By A Hispanic Man And A White Female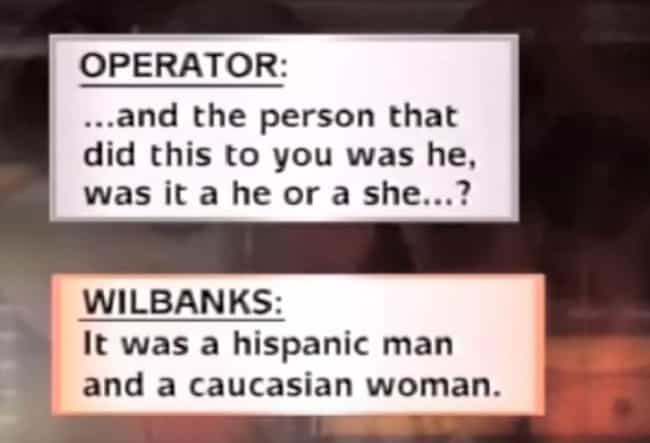 When Wilbanks emerged from hiding and wound up in the hands of the Albuquerque police, she had quite a story to tell. She told the authorities that she was kidnapped while jogging in Duluth and sexually assaulted by two people – a white woman and a Hispanic man. She went into detail about how they kept her trapped on the floor of their van and what type of music they played on the radio. She also told them that the man had bad teeth, the woman was heavyset, and that they tied her up with ropes so that she couldn't escape.
She Recanted Her Story Fairly Quickly While Speaking To The FBI
The second that the FBI entered the picture and asked Wilbanks to explain what happened, she changed her story and admitted the truth. She wasn't abducted. Instead, she withdrew $40 from her bank account and purchased a Greyhound bus ticket to Las Vegas, although she wound up in Albuquerque. In New Mexico, on April 29, 2005 – the day before her wedding date – she called her fiancé and told him her abduction story.