Unspeakable Times
The Life And Death Of John Brennan Crutchley, AKA The Vampire Rapist

When a young woman was found staggering down an unpaved road in Malabar, Florida, in 1985, bound, pale, and nearly naked, the passerby who rescued her could barely believe her horrifying story of kidnapping, rape, and sadistic bloodletting. When law enforcement confirmed the veracity of her story, John Brennan Crutchley's neighbors and coworkers were shocked to learn that a criminal who was eventually dubbed the "Vampire Rapist" had been living and working next to them for years.
Eventually, officials discovered evidence that caused them to believe Crutchley had murdered a number of women over the course of several years, but they were never able to find enough evidence to charge him with a single killing. Consequently, the Vampire Rapist was released from prison after a disturbingly short time, giving him the opportunity to continue his sadistic crimes of rape, torture, and possibly even murder.
He Abducted And Raped A Teenage Hitckhiker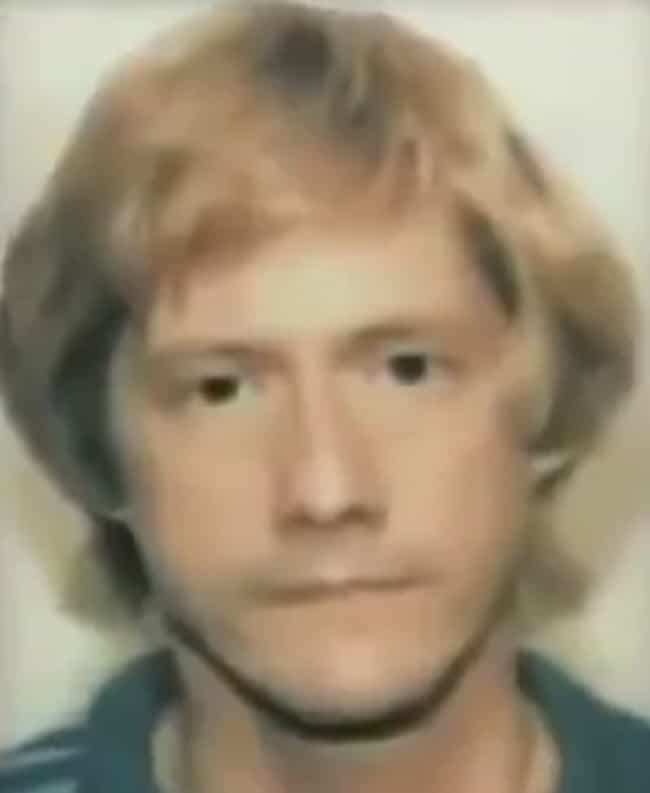 On November 21, 1985, John Brennan Crutchley's wife and young son were visiting family in Maryland for Thanksgiving, leaving the 39-year-old husband and father with the house all to himself. While driving near his home, Crutchley picked up a hitchhiker and offered to take the 19-year-old California woman to the nearby city of Melbourne, but not before stopping at his house.
Once in his driveway, instead of running into his home to pick up the notebook he claimed he needed for work, Crutchley tied a ligature around the teenager's neck, choked her into unconsciousness, and dragged her into his house. Then, he removed all of the young woman's clothing and strapped her to the counter in his kitchen.
He Videotaped Himself Committing Rape And Torture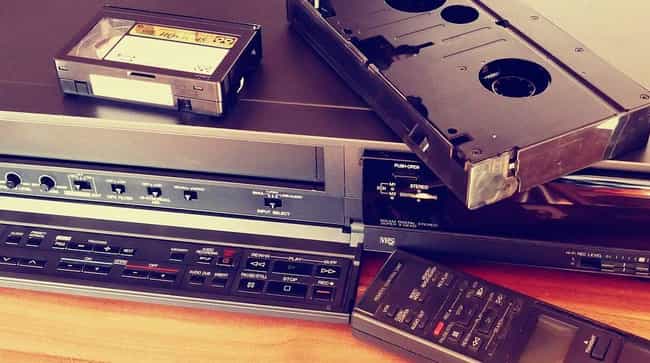 When the young woman regained consciousness, she discovered John Brennan Crutchley had tied her to the top of the kitchen island in his family home, and he'd also set up lights and a video camera. Crutchley used the video camera and lights to film himself as he brutally raped the teenager, presumably so that he could watch the footage later to relive the horrifying sexual assault.
However, the young woman didn't realize that in addition to raping her, Crutchley intended to document himself subjecting her to even more disturbing and horrifying acts straight out of a horror movie.
He Drank A Massive Amount Of His Victim's Blood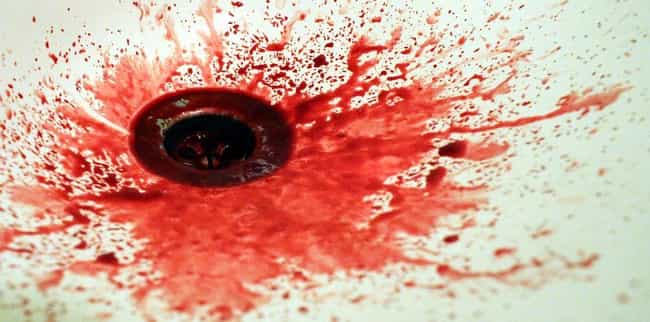 After he raped the young woman, John Brennan Crutchley used medical tubing and needles to drain blood from the teenager's veins into a container. As he took the blood from the woman's body, Crutchley told her he was a vampire and he was going to drink her blood.
Over the course of more than 20 hours, Crutchley alternated between raping the teenager and draining her blood, leaving her incredibly weak and traumatized. Medical experts later determined Crutchley had removed nearly half of the young woman's blood, leaving her very close to death.
He Was Caught When His Victim Escaped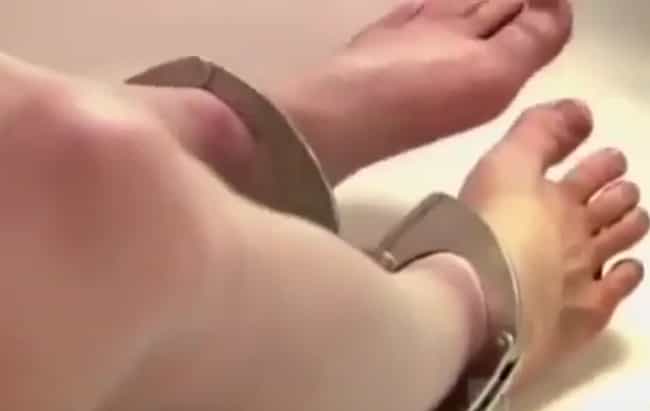 After repeatedly raping the young woman and draining approximately 45% of her blood, John Brennan Crutchley left his captive locked in a bathroom while he went to work. Despite being near death, the teenager was able to summon the strength to push the bathroom window open and climb outside.
Wrapped only in a towel and with handcuffs around her wrists and ankles, a passing motorist discovered the young woman staggering down the road not far from Crutchley's home. After showing her rescuer the house where she'd been raped and held captive for nearly an entire day, the young woman was taken to the hospital for urgent medical attention.