Sports
13 Things You Didn't Know About John Cena

Updated March 14, 2018
21.2k views
13 items
No one since Hulk Hogan (and, more recently, The Rock), has managed to parlay wrestling fame into mainstream celebrity like John Cena. But despite his frequent and high profile projects, the wrestler-turned-superstar has remained somewhat elusive — and, as a result, there may be more than a few things you didn't know about John Cena, his life, and his storied career.
The John Cena biography begins in West Newbury, Massachusetts, where the legendary WWE champion was born on April 23, 1977. He graduated from a private boarding school and attended Springfield College, where he earned a degree in — what else — exercise physiology. After initially pursuing a professional bodybuilding career, Cena found his groove in the world of wrestling, which, in turn, has led to his successes in several other ventures.
But the facts, trivia, and stories about the multitalented, multifaceted John Cena don't stop there.
back to page 1
He's Tied For The Most WrestleMania Title Wins In WWE History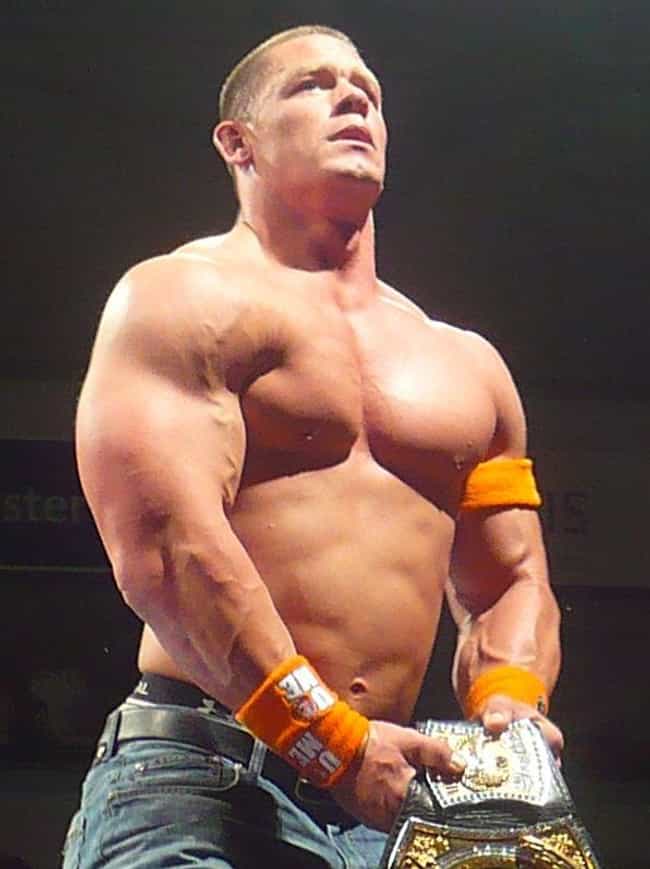 As of 2018, Cena is tied with Ric Flair for the record of most WrestleMania title wins in history. For those keeping count, that's 16 (!) titles. His opponents have included some of the biggest names in pro wrestling, including AJ Styles, Edge, Randy Orton, and The Rock. Given his stellar track record and fearless persona in the ring, he's been dubbed "Big Match John." And Cena shows no signs of slowing down, either.
His First Wrestling Persona Was 'The Prototype'
When Cena made his WWE debut in 2000, he wasn't the John Cena you know and love. He was a completely different character. Known as The Prototype, Cena was billed as "half-man, half-machine, a hundred percent mayhem." Though that description makes the character sound pretty epic, The Prototype was actually kind of basic, at least in his choice of clothing. "I went out and bought 86 pairs of boots and like 128 pairs of tights," Cena later explained, recounting his time as The Prototype. "And I vowed to never wear the same thing twice."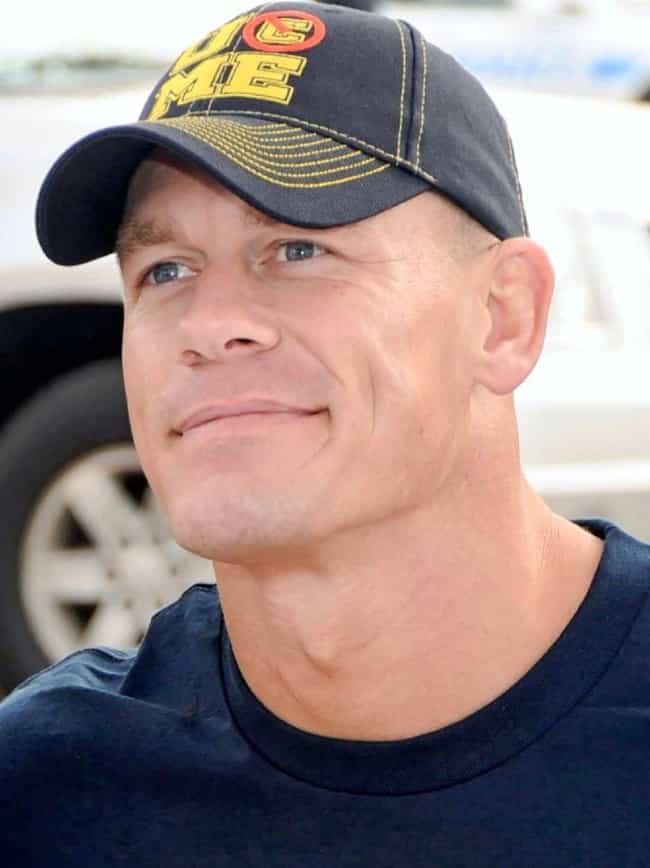 Before movies, before wrestling, before rapping, Cena was an accomplished college football player and rising young star of the sport. While a student at Springfield College, he was a Division III All-American offensive lineman. He was also team captain. During his time at Springfield, Cena wore number 54 on his jersey, a number that would later be seen on some of his WWE merchandise. But football didn't hold the appeal of his other interests, and after his college graduation, Cena moved to L.A. to pursue professional bodybuilding.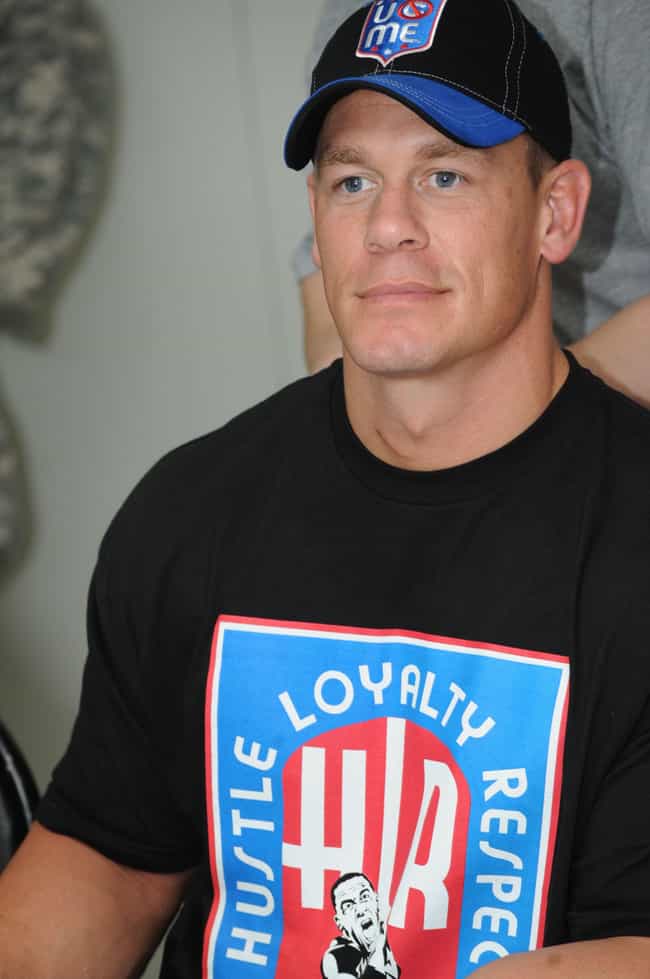 You'd think a great big strappin' man like John Cena would fear nothing. But he is, after all, only human. Which explains his fear of spiders. It might also explain his outsize reaction when a wrestling opponent did a spider-walk across the ring. Cena's fiancée, fellow wrestler Nikki Bella, shares his fear of the multi-legged insects.