Unspeakable Times
12 Facts About Serial Rapist And Murderer Joji Obara

Although most Americans have never heard of him, the crimes committed by Joji Obara caused a sensation both in Japan and Great Britain. So, who is Joji Obara? In 2000, when a beautiful British bar hostess named Lucie Blackman vanished from a Tokyo nightclub, her family began a campaign to inform the British public and also pressure the Japanese government into an investigation.
Although numerous foreign women, especially those involved in the sex and hostessing industries, disappear in Japan on a regular basis, police were reluctant to get involved. This changed with the Lucie Blackman case, which ultimately lead to the apprehension of Joji Obara, a man eventually linked to hundreds of rapes of both foreign and Japanese women and at least two deaths. He is definitely a serial killer with a certain type. The behavior described in Joji Obara stories certainly established him as one of the world's most notorious killers of women.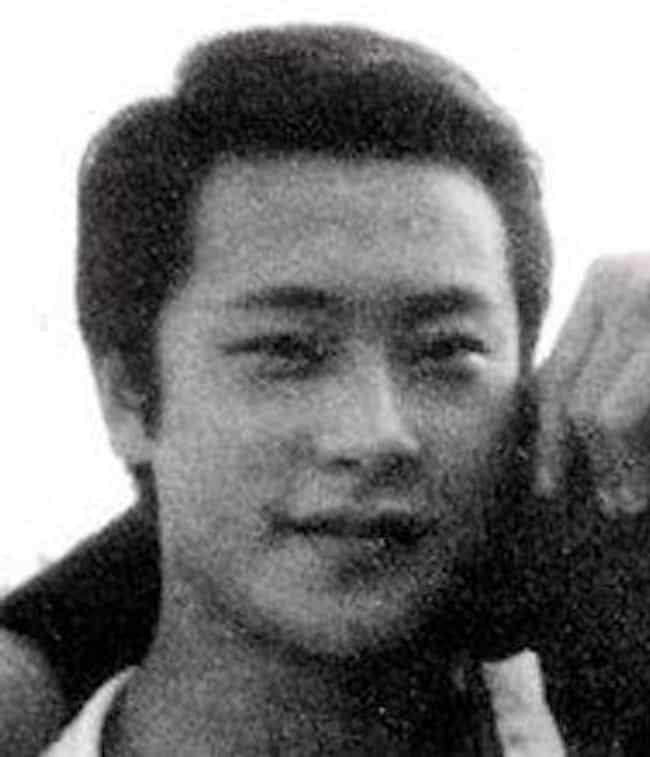 Joji Obara Was Accused Of Hundreds Of Rapes And Was Tried In The Deaths Of Two Foreigners
Joji Obara is a Japanese serial rapist and killer who frequented the Roppongi district of Tokyo, ingratiating himself with the female ex-pat employees of the area's numerous bars and nightclubs that featured paid interaction with hostesses. He was arrested in October, 2000, for multiple rapes and the deaths of two women: Lucie Blackman, from Great Britain, and Carita Ridgway, from Australia.
Obara had a reputation as a rich playboy and businessman from a wealthy (but shadowy) background. His case became scandalous in both Japan and Great Britain, and shed light on the exploitative and tawdry world of Tokyo's "hostess" bars and the Byzantine Japanese investigatory and judicial systems. Obara's bizarre behavior, extensive video collection of his victims, and refusal to adhere to fundamental Japanese social mores concerning criminal defendants made him one of Japan's most sensational offenders.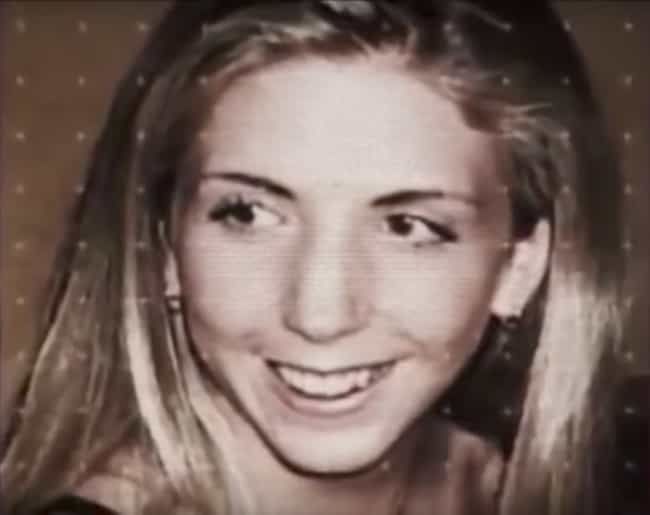 Obara Is Believed To Have Killed British Bar Hostess Lucie Blackman
Twenty-one-year-old Lucie Blackman, a former British Airways stewardess, arrived in Japan on May 4, 2000. Despite her entry to the country on a 90-day tourist visa, she intended on earning a living as a "hostess," a female employee who works in Tokyo area bars and nightclubs, getting paid to drink and socialize with male customers. Lucie was tall and blonde, features especially attractive to the Japanese men who frequent such establishments.
Less than two months later, Lucie vanished after accepting a formal date known as a dohan, in which bar customers pay to meet with hostesses outside of the club in a social setting, usually dinner or some similar type of interaction. However, these dohans can result in prostitution, or more sinister outcomes. It would take months of initially reluctant investigation on the part of the Japanese police to eventually arrest Joji Obara for the murder of Lucie Blackman, and the murder of Carita Ridgway, an Australian national and bar hostess Obara interacted with in 1992.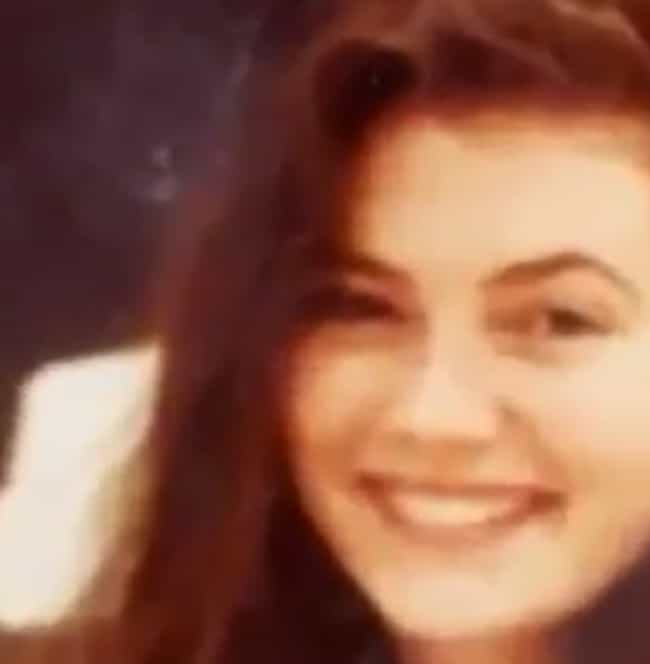 Obara Was Suspected In the Death Of Carita Ridgway, Which Occurred Eight Years Before Lucie's Disappearance
Carita Ridgway was a 21-year-old model from Perth, Australia, who also went to Tokyo to work in 1992, a full eight years before Lucie Blackman disappeared. She initially wanted to teach English, but enjoyed earning the large amounts of money paid to hostesses. That is, until a strange incident involving an older man.
On Friday, February 14, 1992, Ridgway went with other hostesses to dinner with several customers. Although it has never been determined exactly how, Ridgway left with one of these men. Her housemates – her sister, Samantha, among them – then received a strange message indicating she had gone away for the weekend. On Monday morning, they received another call, this time from a hospital telling them Carita had been admitted.
Rushing to her sister's bedside, Samantha was told that the now unconscious Carita had been dropped off by an older Japanese man named "Akira Nishida," who claimed that Carita had fallen ill after eating shellfish. He provided hospital staff with Carita's name and local phone number and left. As Carita slipped into a coma, "Nishida" called Samantha several times, repeating the story of how Carita had fallen ill from eating raw shellfish, but he would always politely refuse to provide specific contact information.
Within weeks, Carita Ridgway ultimately suffered complete organ failure and brain death. Her parents, who had flown to Tokyo to be with their daughter, decided to take her off of life support. She was cremated without autopsy.
Before they left the country, her parents had a strange meeting in an airport hotel in which "Mr. Nishida," who nervously offered to pay for Carita's funeral, again told the shellfish story, and even gave them a diamond necklace and ring he bought for their daughter. Despite repeated attempts by Samantha Ridgway and her Japanese boyfriend to involve the police, once the authorities heard Carita was a bar hostess, they adamantly refused to investigate.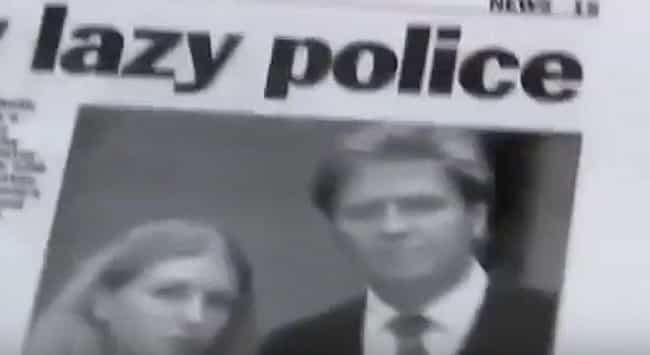 Japanese Authorities Initially Ignored Blackman's Disappearance
After Lucie Blackman disappeared, her roommate and fellow hostess received a call from an unidentified male, who claimed that Lucie joined a religious cult and did not wish to be contacted by friends or family. Alarmed, she contacted Lucie's sister in Britain, who immediately flew to Japan.
When she went to police, she was scoffed at when she explained her sister was a bar hostess. The police dismissed her by saying that such women ran off to Thailand or Bali with their boyfriends all the time. This apathetic attitude underlined the xenophobia and sexism inherent in some levels of Japanese society. Because many hostesses were Caucasian, they were considered prostitutes who took advantage of their clients, and likely working illegally as well.
But the Blackman family did not give up. Lucie's father Tim, an affluent property developer, came to Japan and held press conferences that were picked up first by the British press and later in Japan. Blackman also met personally with Prime Minister Tony Blair when Blair visited Japan on official G8 business, and it's believed the British Prime Minister interceded with the Japanese government. Reluctantly, Japanese law enforcement began a thorough investigation.