Unspeakable Times
Remembering The Horrific Case of Josef Fritzl's Incest Dungeon

Updated September 24, 2019
757.1k views
15 items
The Fritzl case came to public attention in April 2008, when Elisabeth Fritzl and two of the three children living with her emerged from their basement prison in Amstetten, Austria. Her own father, Josef Fritzl, had locked her in a hidden basement for 24 years. He had repeatedly sexually assaulted his daughter, which resulted in numerous pregnancies. He also forced her to give birth to their seven children in captivity. Elisabeth's mother lived in the upper sections of the home, believing her 18-year-old daughter had run away.
In 2008, Elisabeth's eldest daughter, Kerstin, fell ill. Elisabeth convinced Fritzl to take the 19-year-old girl to the hospital. There, doctors wanted more information on Kerstin's medical history and made public pleas for the mother to come forward. Fritzl let Elisabeth - then 42 - out of the basement for the first time since she was 18. He took her to speak with the doctors, and the police then intervened.
The following year, Austrian courts found Fritzl guilty of multiple charges, including murder, rape, enslavement, and incest. He received life in a psychiatric prison. In 2010, filmmakers released the documentary Monster: The Josef Fritzl Story. By 2013, authorities sealed the cellar space where Elisabeth lived in concrete, although the rest of the building still stands. Elisabeth and her children are living somewhere in Austria and undergoing therapy.
He Began Molesting Elisabeth When She Was 11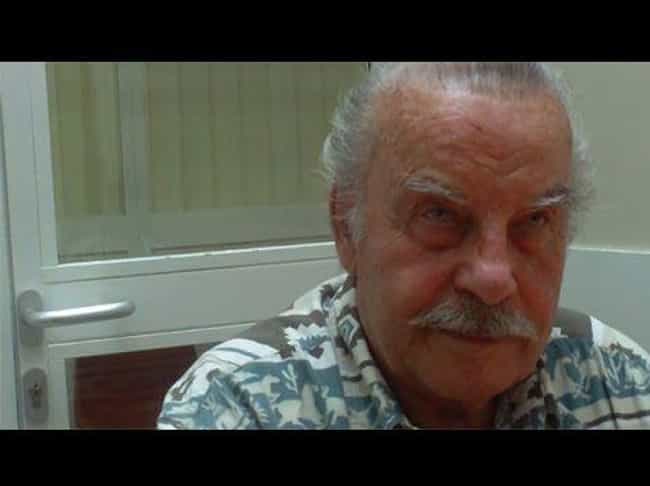 Josef Fritzl began molesting his daughter Elisabeth when she was 11 years old. Elisabeth had six other siblings - four sisters and two brothers, although it is unknown whether Fritzl sexually abused his other children from wife Rosemarie.
When she was 15, Elisabeth completed her standard education in Austria and prepared to become a waitress. She ran away from home in 1983 and stayed at the home of a friend to get away from her father. Three weeks later, the police found her and brought her back home.

He Locked Her In A Hidden Basement When She Was 18
Elisabeth was only 18 when her father lured her into his secret basement. He claimed that he needed her to help him carry a door downstairs - the door, in fact, was the last remaining piece of the "compound." Fritzl then knocked his daughter out with a rag dipped in ether.
Unbeknownst to anyone else in the family, Fritzl had spent several years building a small section of the basement into living quarters for his teen daughter. He got a permit for the space, which Austrian officials had inspected and approved.
The excavated space had narrow hallways that connected several rooms. He even added a small bathroom, as well as a refrigerator, a hot plate, and a bed. The basement was not temperature-controlled. There were only two ways to access the covert area, and Fritzl hid both in his workshop - which he secured with a series of five locked doors.

He Tied Her Up For The First Months Of Her Imprisonment
Elisabeth spent the first months of her imprisonment bound to the walls. Fritzl first chained her arms to the metal bedposts in one of the rooms in the basement. He then moved the chains around her waist to function like a leash. This allowed her to use the nearby lavatory but not escape.
After a time - she believes either six or nine months - he removed all of the constraints because they were in the way. He reportedly raped her daily.

He Sexually Assaulted Her For Years, Allegedly In Front Of Their Children
According to Elisabeth's testimony, she remained entirely alone in Fritzl's absence until 1988, when she gave birth to their first child, Kerstin. When he came into the secret compound, he brought Elisabeth food and other necessities. He also forced himself on her.
After she bore his children - three of whom stayed with her in the basement - he allegedly sexually assaulted Elisabeth in their presence.