Celebrities
21 Interesting Facts You May Not Know About Keanu Reeves

Updated June 14, 2019
34.1k views
21 items
Keanu Reeves has had a much more eclectic career than most blockbuster stars. He went from landing a leading role as a surfer-bro stoner in Bill & Ted's Excellent Adventure to starring in major action features as the male protagonist. From Point Break to Speed to The Matrix, everything seemed aligned for Reeves to dominate Hollywood's action heroes. But a string of obscure and eclectic acting choices quickly dimmed Reeves's star. And that's perfectly alright with him, because Reeves has never been interested in money. In many cases, Reeves has rejected large lumps of cash in favor of doing more oddball productions, such as a gig as Hamlet in Winnipeg.
Very much still a household name, whether because of meme-ification or his cult classic role as The One, Reeves has taken a sidestep to Hollywood's back burner in recent years. Stories, quotes, and anecdotes provide obscure and intriguing details about Reeves's current life. But most who know the actor will agree that he's one of the nicest guys in Hollywood. Despite the trail of tragedies that have defined his youth and later years, Sad Keanu isn't as sad as most would assume. In fact, he's perfectly happy doing exactly whatever it is Keanu does. Understanding Keanu Reeves is likely impossible unless you know him. He's a true Hollywood eccentric and has garnered enough oddball stories to write a biography. But after learning as much as possible about Reeves, we've gathered
trivia and facts
that might help give you a little insight. Here are 21 interesting facts you may not know
about Keanu Reeves
and that might change your perspective on him.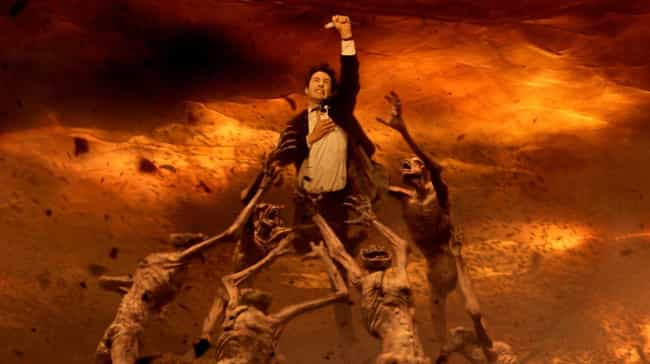 As a child, Reeves had a real life paranormal encounter. Reeves recently shared the story on Jimmy Kimmel Live with the host. He said: "I was in New York. I was probably like six, seven years old, new apartment, we'd come from Australia. Renata, our nanny, was in the bedroom, and there was a doorway and all of a sudden this jacket comes waving through the doorway, this empty jacket. There's no body, there's no legs." According to Reeves, the suit was filled out, but had no visible body inside it. Reeves and his nanny were spooked by the supernatural experience, and he still believes in ghosts to this day.
He Signed Away His Matrix Back-Ends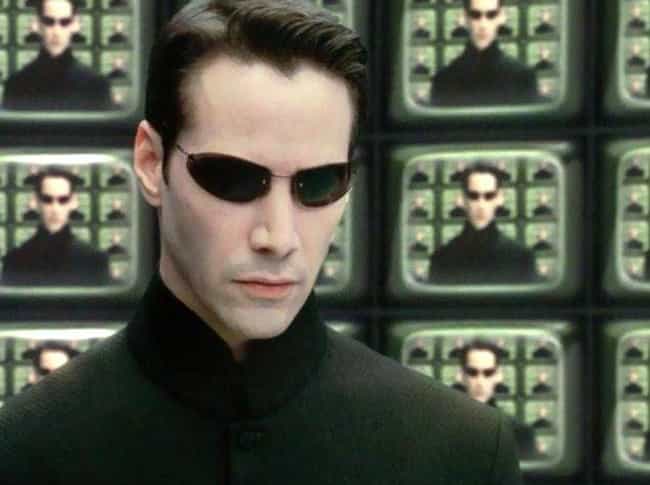 Keanu Reeves could have been afforded an estimated $40 million for his Matrix sequels' back-ends. However, Reeves gave all that up and instead signed over that money to the special effects and costume design team. Although Reeves received nearly $35 million for the first film in back-ends, he graciously gave up that money for the sequels to thank the production team. According to an insider, "He felt that they were the ones who made the movie and that they should participate."
He's Had Some Truly Crazy Stalkers
Just in the past few years alone, Reeves has had
some pretty surreal experiences with celebrity stalkers
. In the first incident, Reeves woke to a noise in his house. When he went downstairs, he discovered a middle-aged woman perusing through his library. Reeves kept calm after the woman revealed she broke in to meet him. Luckily he was able to call 911 and have the woman arrested without any violent or dangerous altercations. The second major incident took place only three days later. Another woman broke into Reeves's house when he wasn't home. After she took a shower, she went skinny dipping in his pool. The cleaning crew that was on site took notice and notified Reeves, who subsequently called the police. The woman was arrested and likely joined the first lady for a psych evaluation.
Most recently, a crazed stalker who believes The Matrix is real left a strange package at Reeves's home. In a note, the man wrote: "I will call the cell provided tomorrow. We need to meet as I have already started building the new world. #masterbuilder." The police are currently investigating the man involved.
His First Gig Was a Coca-Cola Commercial
Everyone starts somewhere. As a 16-year-old teenager, Reeves made his first television debut with a Coca-Cola commercial. In the advertisement,
Reeves is participating in a bicycle marathon
. Reeves comes in second, but it's all good because he gets an icy Coke as a reward. The 30-second spot was Reeve's first major acting gig.