Celebrities

19 Interesting Facts You May Not Know About Kevin Hart

For the longest time, Kevin Hart remained an underdog in the eyes of Hollywood comedy. But now, he's riding high on blockbuster after blockbuster, after years of hard work and some pretty major big breaks. One of the highest paid actors in comedy right now, Hart is also one of the most in-demand actors in the Hollywood landscape. And that's no surprise: the man has proven himself hilarious. Despite all that, it almost appears as though Hart manifested out of nowhere. Looking back at the comedian's lengthy career of both flops and successes is vital to discovering the heart of how Kevin Hart got where he is today.
If you were to write a biography on Hart, his history would be a collection of stories and anecdotes that unveil a troubled childhood, bleak standup beginnings, and an earnestness to succeed in comedy against all odds. Kevin Hart's life wasn't always this luxurious. And although the comedian has a pricy obsession for watches, he wasn't always able to afford them. But Hart didn't let his significant failures define his career. Instead, he constantly recreated and reimagined himself. And today, he is quite possibly the most sought-after comedic actor in all of Hollywood. Every movie Hart makes these days turns to gold. Even if they flop critically, they still manage to pull in millions upon millions. For Hart, it doesn't matter what the critics say, because in the end, he'll pull out on top.
If you're curious how this star went from zero to one-hundred over the course of almost two decades, we've got your answers. Pulling all the trivia, quotes, and wiki-answers we could find, here are 19 interesting facts you may not know about Kevin Hart.
Uncomfortable under his own name, Hart initially took the stage as Lil Kev the Bastard, which didn't seem to stick too well.
Hart told the

New York Times
, "I was trying to be everybody. I was so confused, I didn't know what to do." Looking back, Hart regrets the stage name and wishes he had never adopted it. He believes the pseudonym transpired in an effort to mimic the comedic styles of Chris Tucker and other prominent comedians of the time.
Kevin Hart is clearly not a tall man. In fact, he is short... very,
VERY short
.
Hart stands at only 5'4" and
often jokes about his height in his standup. Making fun of his stature has given him the self-confidence necessary to embrace his height.
And He Has an App Dedicated to His Height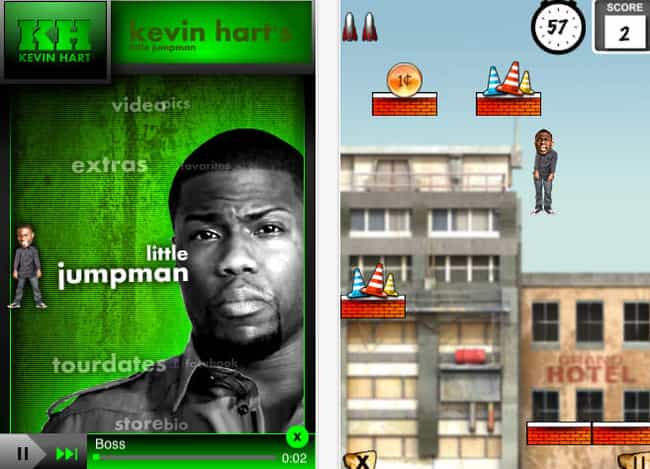 If slighting his height in his standup wasn't enough, Hart also launched his very own iPhone app dedicated to mocking himself. "Little Jumpman" is an app designed by Hart similar to games like "Papi Jump." The app is described as a "vertically challenged game of skill [that] will make you laugh and cry with Kevin as he reaches for the sky." In the game, players have Hart leap from platforms to reach various levels.
He Got His Big Break from Judd Apatow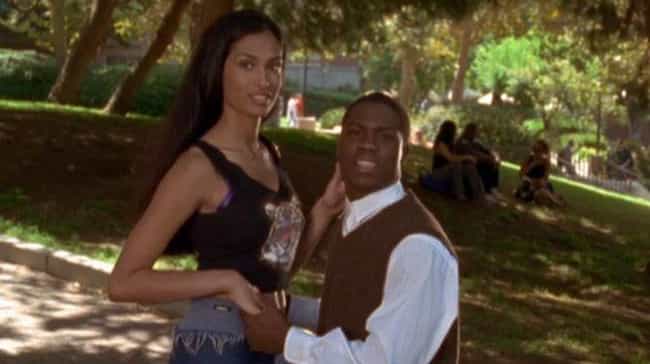 Much like
Freaks and Geeks
, Judd Apatow's
Undeclared
gained a rabid fan base, but only managed to stick around for one season. Little did you know, though, that
Undeclared
was Kevin Hart's
big break into the Hollywood scene
. Hart played Luke for only three episodes before the show was cancelled. A collegiate version of
Freaks and Geeks
sounds awesome, but struggled to stay on the air.