Weird History
Only One English King Has Ever Been Killed By His Own People - But The Monarchy Wasn't Gone For Long

Updated December 3, 2018
40.5k views
16 items
The fateful end of Charles I in 1649 was England's only instance of regicide by its people. The controversial 17th-century monarch defied Parliament and asserted his right to rule as he saw fit, ultimately sealing his fate at the hands of his enemies.
Charles ruled England for more than 20 years, often rejecting the will of his people and Parliament. His overthrow and execution, however, pushed the limits of what even his biggest critics could have expected to happen. Charles's actions brought civil war to England, but offing a king wasn't something his subjects or outside observers took lightly.
The facts about Charles I's reign and his unprecedented passing offer insight into the extreme political situation in England at the time, and reveal just how difficult it was to be king.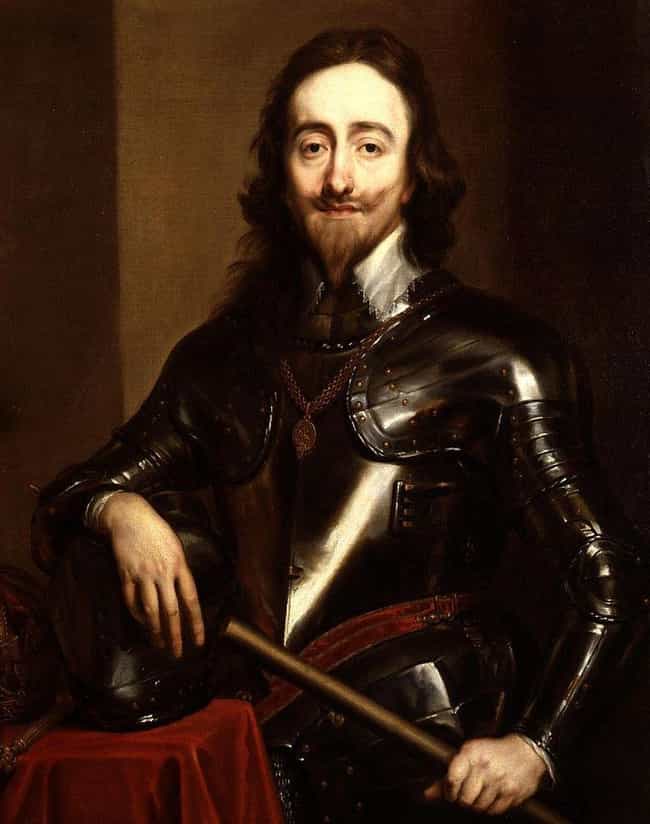 No One Had A Lot Of Confidence In Charles When He Became King 
Charles was the second son of King James VI of Scotland, who succeeded Elizabeth I as the monarch of England after her departure in 1603. Charles's older brother, Henry, was the Prince of Wales and apparent successor to the throne until his passing from typhoid in 1612. It devastated Charles, who adored his brother, but also propelled him to the top of the succession ladder.
Charles had been a sickly child, and his eventual succession didn't instill confidence in the royal court. He soon became the Prince of Wales and spent the 1610s and early 1620s learning the ways of the royal court, patronizing the arts, and training to be king. After his father's demise in March 1625, Charles was crowned King of England, Scotland, and Ireland.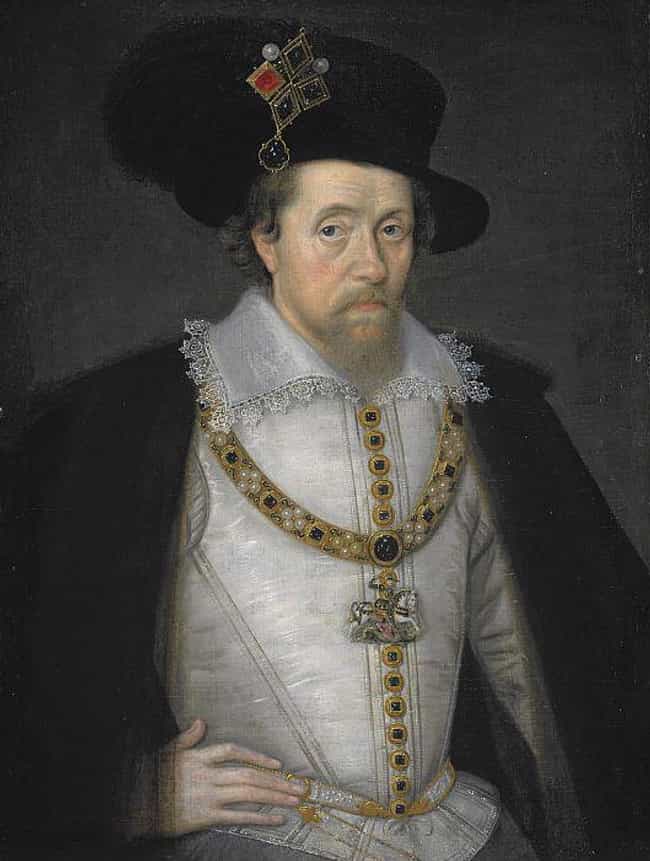 He Was An Absolutist, Just Like His Father
Charles's father, James VI of Scotland, ushered in the Stuart line of rulers in England as an absolutist. He believed in the divine right of kings, something that later influenced his son. From James's perspective, it was "sedition in Subjects, to dispute what a King may do in the height of his power" because it went against the will of God.
Charles embraced this and conducted his rule with the attitude that, as God's lieutenant, no one should criticize or question his will.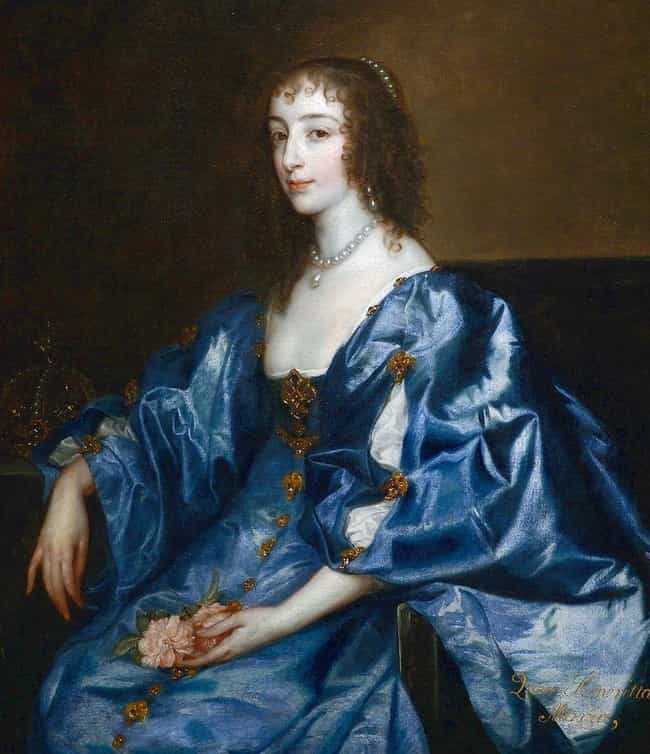 He Had Trouble Finding A Bride
Charles was a Protestant in a land full of religious tension. The divide between Catholic and Protestant factored heavily into political and economic alliances and, as a result, marriages. Charles needed to find a bride, and the country needed to find a way to protect itself from potential violence from the staunchly Catholic Spain.
As early as 1608, diplomats had been arranging a marriage between Charles's brother Prince Henry and the daughter, or Infanta, of the king of Spain. Once Henry passed, that possible arrangement transferred to Charles. Negotiations for the Infanta's hand lasted for years, and in 1623, Charles and George Villiers, the Duke of Buckingham, took matters into their own hands to try to retrieve Charles's future bride, Maria Anna. The diplomatic mission was a failure, and the betrothal was called off after Charles refused to convert to Catholicism as a condition of the marriage.
Other options were available to Charles, however. While on his way to Spain, Charles met the sister of French King Louis XIII, Henrietta Maria in 1623, and marriage negotiations between the English and the French were finalized in November 1624. They married by proxy in a ceremony held in Paris shortly after James's demise in 1625, when Henrietta Maria was just 15, with a formal ceremony in Canterbury in summer 1626.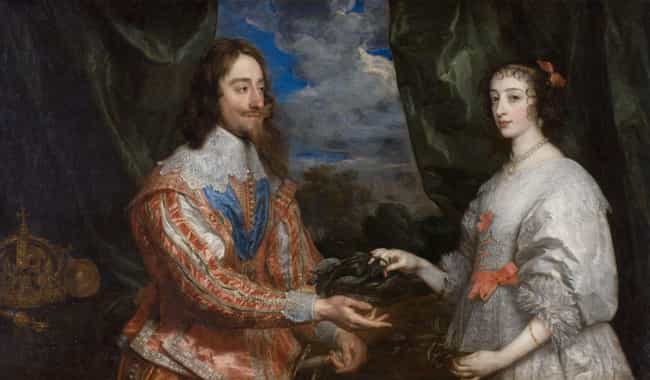 After Marrying A Catholic, He Couldn't Get Along With British Parliament
As part of the marriage negotiation between England and France, the Queen Consort Henrietta Maria was allowed to continue practicing Catholicism, which didn't go over well with the Protestant factions in England. Charles privately agreed to support English Catholics, as well, and English Protestants feared how far those influences and agreements would go.
In addition to the political tensions between the king and Parliament, Charles's spending caused a rift with the representative body. Charles believed he could collect funds as part of his royal prerogative; Parliament held the position that its role in government was to control the king's income. Parliament had granted Charles the right to collect customs duties, but only for one year rather than in perpetuity.
The king took offense and continued to collect them anyway. Charles also gathered monies outside of Parliament's approval through mechanisms like "forced loans," which compelled wealthy noblemen to pay the king. When five knights refused to do so, they were thrown into prison without a trial.
Charles also disagreed with Parliament when it came to the treatment of royal favorite George Villiers, the Duke of Buckingham. Parliament was suspicious of the duke, believing he influenced Charles's rash foreign policies as England fought wars with both Spain and France. Parliament tried to get Charles to dismiss Buckingham in 1628, but he refused.
In 1628, Buckingham was slain by naval lieutenant John Felton, who believed he was acting in the House of Commons' interests.