Musician/Band Trivia
What's The Deal With Pop Princess Lana Del Rey?

Updated February 7, 2019
4.2k views
13 items
Sultry songstress Lana Del Rey's rise to fame has come with it's own tangle of controversy. There were questions about her origins after it was revealed she previously made music under the name Lizzy Grant and her birth name is Elizabeth Woolridge Grant. Of course, this shouldn't have been a big deal, as musicians have regularly taken stage names.
But Del Rey's stage name coupled with possible lies about her upbringing made fans question her authenticity. Since then, interest in Del Rey's past only grows as old songs were leaked and videos from her time living in a trailer park were unearthed. Despite the controversy surrounding her music, her performances, her persona, and her upbringing Del Rey continues to be one of the most successful living female artists, constantly releasing hit albums and racking up award nominations. Just what is the deal with Lana Del Rey/Lizzy Grant? Get all the details below.
She Was Originally Lizzy Grant, But That Was A Failure
Lana Del Rey wasn't always Lana Del Rey. The singer, born Elizabeth Woolridge Grant, began her singing career as Lizzy Grant, a blonde folk-pop singer who performed in New York City. Her stage presence was far from what it is now and she only released one album, which didn't receive much attention.
While some evidence of Lizzy Grant remains on the internet, all traces of the blonde folk singer were erased after being reinvented as Lana Del Rey.
In The Wake Of #MeToo, She Retired Her Weinstein-Inspired Song
One of the key ingredients to Del Rey's massive success is her salacious lyrics. In particular, 2012's "Cola" begins with, "My p*ssy tastes like Pepsi Cola." The lyrics continue with, "Harvey's in the sky with diamonds/And it's making me crazy/All he wants to do is party with his pretty baby."
While the song is about an affair with an older man and the name "Harvey" appears in the lyrics, it's not written from any personal experience with Harvey Weinstein. Though, Del Rey said, "When I wrote that song, I suppose I had a Harvey Weinstein/Harry Winston-type of character in mind. I envisioned, like, a benevolent, diamond-bestowing-upon-starlets visual, like a Citizen Kane or something. I'm not really sure."
Because the song seemingly glorifies this type of relationship, Del Rey officially retired the song in the wake of the Weinstein allegations.
The Persona Of Lana Del Rey Was Allegedly Her Management's Idea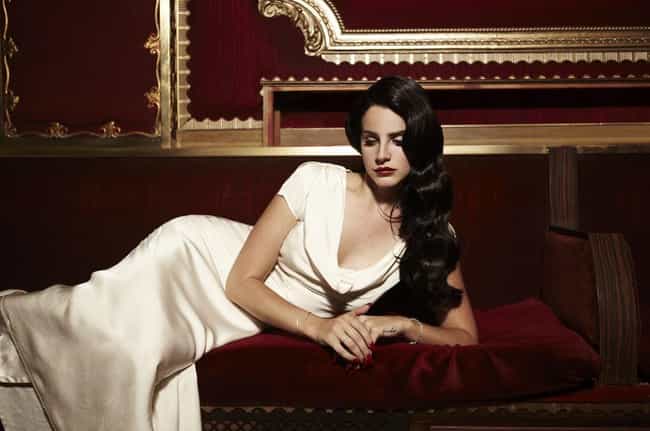 The time between Lizzy Grant and Lana Del Rey is majorly undocumented. One day she was Lizzy Grant, the blonde singer who performed private Wall Street parties to work though her stage anxiety, and the next day she was Lana Del Rey, a certified superstar reminiscent of Old Hollywood and trailer park glam. Many critics cite her management as the party responsible for the Lana Del Rey persona, with the singer merely a blank canvas onto which a product was constructed.
However, one member of the management team said,
"I laugh pretty hard when someone said she was put into an image. There's no way you can do that with her. She's very headstrong and knows what she wants. …She wanted to be known as Lana Del Rey pretty early on. That was her name, she cooked that up, I thought it was a little wack. [Laughs.] She was this beautiful young songwriter named Lizzy Grant, it was a cool name. But she wanted to create this thing, Lana Del Rey."
Regardless of who created the persona, Lizzy Grant died and Lana Del Rey was born, which was a genius business move. Not only did Del Rey's brand achieve easy success, but the cloud of mystery surrounding her identity only helped ignite the early conversations about her.
It's Believed Her Millionaire Father Has Financially Backed Her Entire Career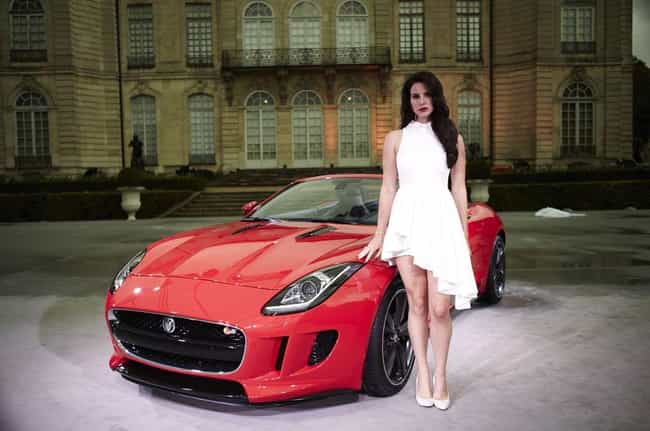 Fans who questioned her authenticity after suspecting that Del Rey was a manufactured stage persona next took issue with her lifestyle. These flames were fanned by the rumor that her millionaire father had reportedly funded her whole career. Of the issue, Del Rey's manager said, "I don't know if he was lending her money to live off of, but at least when she was with us, not a penny." He continued, "That whole thing that she was backed by her millionaire dad is a bunch of crap, basically. Certain facts about the record she did with us are completely misshapen."
When if Del Rey's father didn't necessarily bankroll her career, the information her father is a wealthy domain investor still rubbed fans the wrong way, as her lyrics often portray a life of hard knocks and difficult lessons, instead of singing in her school choir and going to private boarding school.