Actor Trivia
Laura Dern's Life Story Proves Just How Versatile And Talented She Really Is

Updated June 14, 2019
544.3k views
11 items
You might think of Laura Dern as the unflappable Ellie in Jurassic Park, or as the free-spirited Lula Fortune in Wild at Heart. From David Lynch to Star Wars, she's had a film career that's as varied as life itself, playing everything from prostitutes to sex addicts to tormented wives to chaste girls next door, and then some. And that's not to mention Dern's TV gigs - who didn't love her in Big Little Lies, or the late, great Enlightened?
There are probably lots of things you didn't know about Laura Dern. You might adore her work in Blue Velvet, but do you know who nearly edged her out for the role? Other facts about her life reveal her complicated family dynamic, and her willingness to take risks for directors she believes in. Read on for a mini Dern bio that will help you appreciate one of Hollywood's (and off-Hollywood's) favorite leading ladies even more.
She Almost Lost Her Blue Velvet Role To Molly Ringwald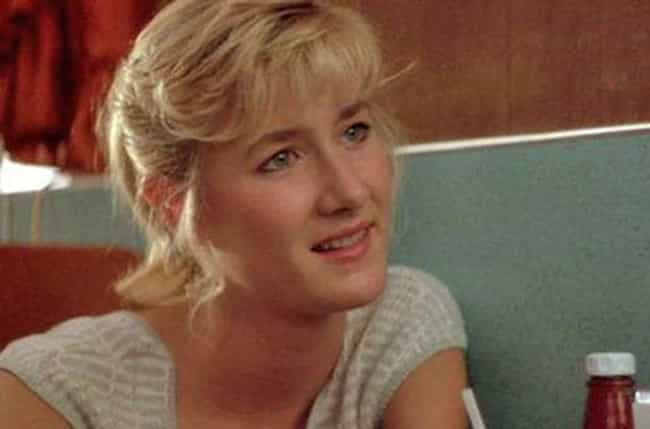 Dern's appearance in 1985's Smooth Talk - based on Joyce Carol Oates's disturbing short story Where Are You Going, Where Have You Been? - may have been a promising indication of her suitability for David Lynch roles. However, she still almost didn't get her breakthrough part as Blue Velvet's Sandy. Molly Ringwald, then 16, was reportedly Lynch's first choice for the role, but rumor has it that her mother read the script and was so appalled by it she didn't even pass it on to her daughter.
Lynch subsequently cast the 19-year-old Dern after meeting with her just once, and the rest is history.
She Was Conceived On The Set Of The Wild Angels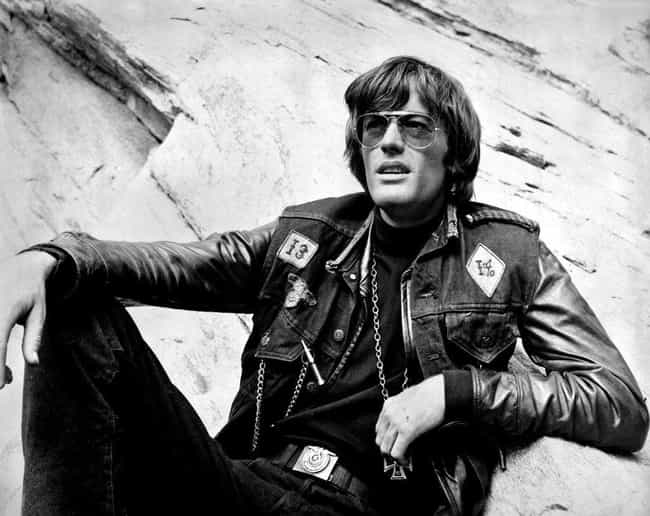 Dern's Wild at Heart role as the road-loving Lula Fortune has some things in common with her actual origins. She was conceived on the set of Roger Corman's 1966 outlaw-biker-cult film The Wild Angels. As a child, Dern supposedly carried around a still of her parents, Bruce Dern and Diane Ladd, decked out in full biker regalia.
Lynch Publicly Campaigned For Her With A Live Cow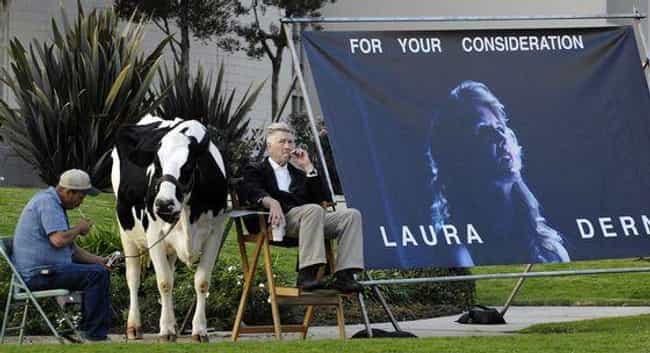 David Lynch was so impressed with Dern's performance in Inland Empire that he felt she deserved an Oscar nomination. However, he also knew that the esoteric and non-linear nature of his film would likely keep it off the Oscar radar entirely. So he took matters into his own hands, and campaigned for Dern's Best Actress nomination using a live cow as a prop.
Though Inland Empire was critically acclaimed and received several prestigious non-Oscar awards, Lynch's cow idea didn't work. But the public was still tickled to see him, the bovine, and its handler campaigning on the corner of Hollywood and LaBrea.
She Sued For Emancipation At Age 15 - And Won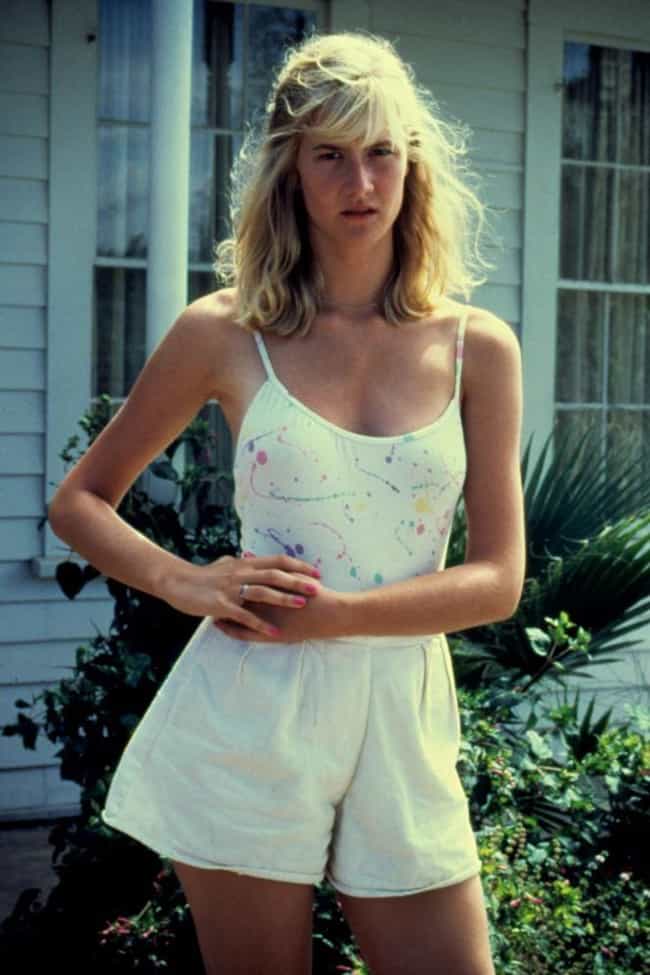 Dern describes the whole process as "a very dark tale," but the reasons she sued for emancipation at age 15 ultimately had less to do with parental conflict than artistic and professional opportunity. As she put it in an episode of Inside the Actor's Studio, Dern sought (and won) her independence so that she could have the freedom to pursue more challenging and controversial roles:
"I was 5'10 and a half, and I was, you know, 14, and looked older than my age, and wanted to work, and couldn't get the job I wanted because I was too young, etcetera etcetera. So, to be emancipated and to be able to make my own decisions as an actor also afforded me the ability to work more and longer hours, and to play older roles. And my parents totally supported me."