Witchcraft
How The Affair Of The Poisons Uncovered A Network of Witchcraft

Witch. That title became an accusation throughout history, as it was used to execute almost half a million people in Europe and the United States alone since the year 1200. In reality, most of these victims - mainly women - were victims of fear-based conspiracies. They weren't agents of the devil, merely social outcasts or healers with unusual knowledge.
But in 17th century France, whispers of witches threatened the very reign of King Louis XIV himself. In a case that came to be known as the Affair of the Poisons, authorities uncovered a network of women with tremendous influence. They could seemingly employ dark magic and subtle poisons to control life at the French court. During a time when greedy, elaborately dressed nobles were accustomed to having their own way at any cost, there lived a legendary witch named La Voisin, whose dark talents threatened the most powerful figures in Versailles and French society at large.
Read on to learn more about this mysterious figure and her scandalous story.
back to page 1
Spells Were Cast For An Influential Clientele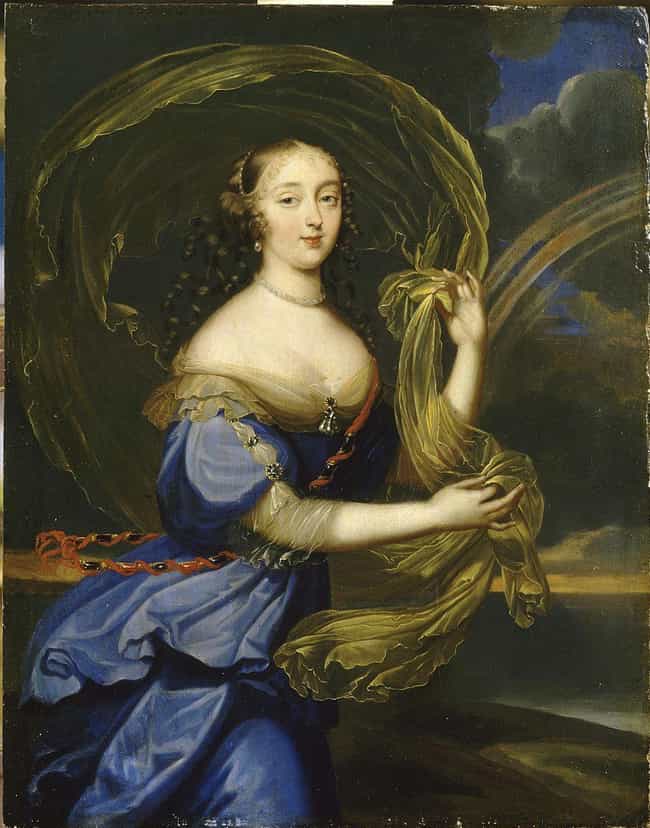 La Voisin provided many things to the great the Madames of Paris. She claimed she could invite fortune and power through her spells, create aphrodisiacs, and design lethal potions to torture and destroy enemies. She was best known for her religious black masses, where participants could secretly pursue their wishes with the approval of the Devil.
And her clientele weren't just anybody - they were notable courtesans and affluent society types. One in particular, Madame de Montespan, was even the King's main squeeze.
Nobles Participated In Black Masses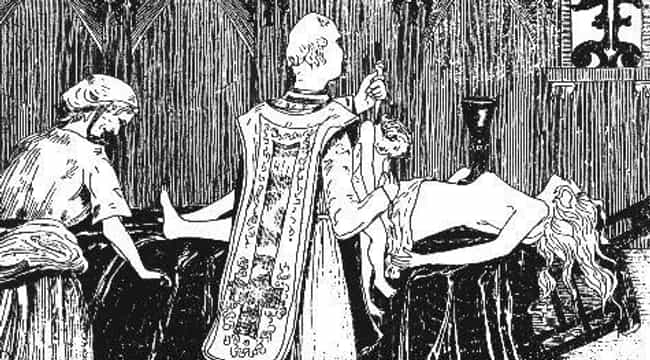 To the public, one of the most appalling elements of the Affair of the Poisons were the stories of the black masses La Voisin supposedly conducted in secret. With the help of the nefarious fallen priest Abbé Guilborg, La Voisin held rituals of the occult in her high-walled home or a nearby church.
During the rite, a supplicant would appear naked and lie down on a black slab. A burning candle would then be placed in both of her hands and an empty chalice set on her chest. The priest would kiss her naked body and begin to pray over her with a book made of human skin. He would bless her with urine instead of holy water, and when the ceremony came to a certain point, he would puncture the throat of a baby so the blood spilled into the cup. The blood was mixed with some nasty ingredients to create a dark host to consecrate the moment.
Children Began Disappearing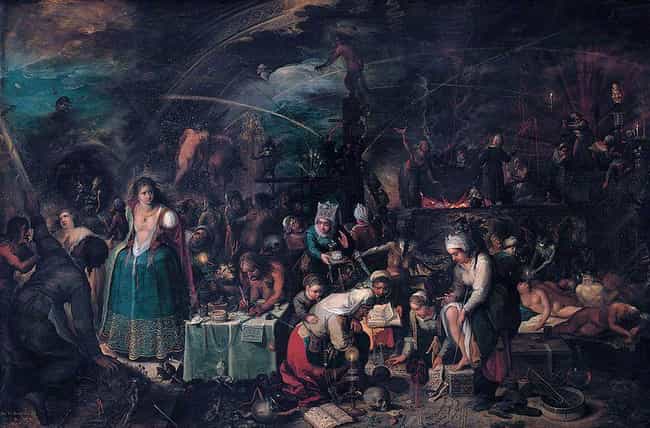 Paris was a frightening place during the Affair of the Poisons, as children began to disappear in the night and were reportedly sold to the highest bidder for dark purposes. La Voisin herself was said to be a frequent purchaser of children, and even forced her daughter to run off when she became pregnant with the neighbor's child. Just like a dark fairy tale, there were whispers of witches roaming the streets of Paris, snatching children away.
When La Voisin was executed, her daughter confessed these stories to the tribunal in return for her life, although no actual bones of children were ever discovered on La Voisin's property.
The King's Mistress Regularly Consulted La Voisin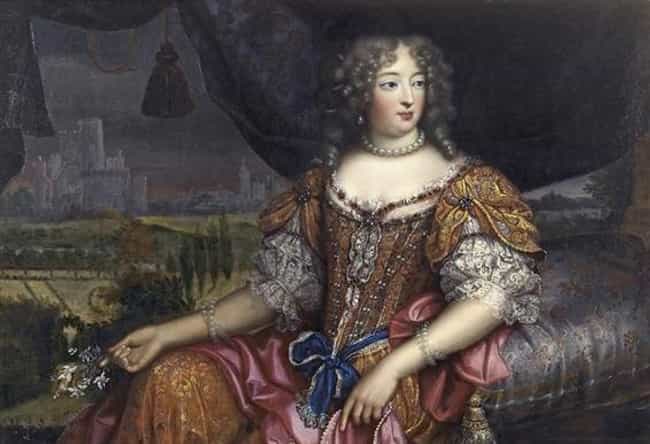 As the story goes, Madame de Montespan first became acquainted with La Voisin when she was seeking to win the King's love. Up until that point, he had not paid her much attention, and she was eager to catch his eye. She had hired the sorceress to arrange a black mass that would ensure her wish, an action that seemed to have procured the desired effect. Indeed, Louis XIV had fallen in love with her that same year, and as a result, de Montespan trusted in La Voisin implicitly.
But in 1679, things began to go downhill for both de Montespan and La Voisin when the mercurial King's love shifted to a new woman. A powerful elixir was created to capture the King's attention once again, but it didn't work - and de Montespan was furious.
Historians disagree on exactly what happened at this point. Some say de Montespan ran right to La Voisin and demanded she bring about the death of the King and his new lover. Others say de Montespan has never been implicated in such a deed. But according to the testimony given in trial, La Voisin created a special poison for the King and delivered it to his court personally. Apparently, she wasn't able to get close enough to the King to administer the potion.