Music History
Here's Why Lorde Is Even Cooler Than You Already Thought She Is

Updated November 22, 2019
18.6k views
12 items
Maybe you know alt-pop singer Lorde from her smash hit "Royals." Or maybe you're such a hardcore fan that you have lyrics from "The Louvre" tattooed on your body, and you consider Ella Marija Lani Yelich-O'Connor your BFF. Either way, you know there are tons of interesting facts about Lorde that make her more than just another female singer.
Lorde's the definition of an unconventional star. No Lorde biography is complete without a mention of her kooky, super-smart family and her upbringing in New Zealand. She ascended to pop stardom as a teen, and she doesn't show any signs of slowing down. Lorde keeps focused thanks to the support of famous friends, like Taylor Swift - Lorde memorably got onstage during the 1989 tour. But even though Lorde is part of Swift's "girl squad," she isn't crazy about the label. Other cool stories about Lorde range from how she got her stage name to her obsession with a particular fried food.
Snap on those headphones, turn up the volume, and settle in. The things you didn't know about Lorde will make you love her even more.
back to page 1
She's The Daughter Of A Civil Engineer And An Award-Winning Poet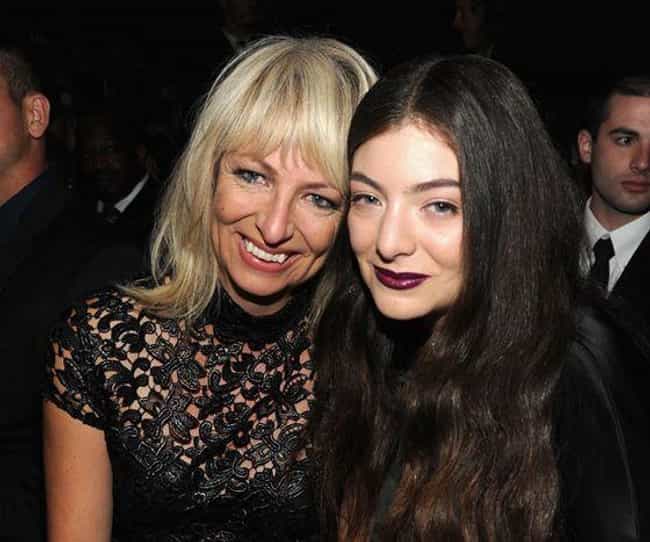 Lorde's dad, Vic O'Connor, is a civil engineer; he's been employed at the same firm for 30 years, and his daughter worked for him before she hit the big time. Her mom, Sonja Yelich, is an award-winning poet who encouraged Lorde to read a ton during her childhood:
"Mum always made sure there were lots of books around. For a long time we had a TV but no DVD player. Then Mum got one but she only allowed us to watch old stuff like Wonder Woman, The Partridge Family and Little House on the Prairie... Those shows are so cool."
She Got Her First Record Deal At 13
Lorde was first signed to a development deal in 2009, when she was just 13 years old. She was first told to write songs for other artists, but she wound up finding her own voice and writing her own music.
As she developed her songwriting skills, Lorde started working with producer Joel Little. He was her collaborator until 2016.
She Sang Lead For Nirvana
When Nirvana was inducted into the Rock and Roll Hall of Fame in 2014, its living members tapped Lorde to sing in place of the late Kurt Cobain. Dave Grohl said, "There's something about her that represented or resembled the Nirvana aesthetic. She has an incredible future ahead of her as a writer, performer and vocalist."
Randomly, Lorde got some criticism from Iggy Azalea, who didn't think the performance was "appropriate."
She's Friends With Lena Dunham And Jack Antonoff
Lorde's 2017 album, Melodrama, was executive produced by her and musician Jack Antonoff, the boyfriend of writer/actress Lena Dunham. Lorde sort of moved in with the couple in their Brooklyn, NY, apartment, and crafted music with Antonoff in the living room. Lorde also co-wrote "Don't Take the Money" with Antonoff, a song about Dunham that Antonoff played with his band, Bleachers.