Entertainment
Facts About The Making Of 'Paranormal Activity' Most People Don't Know About

Updated September 10, 2018
297.3k views
15 items
What happened with the 2009 horror movie Paranormal Activity was a once in a lifetime experience. Paranormal Activity director Oren Peli possessed no film experience, but he had a good idea for a movie. Peli came up with $15,000 and got his buddies to help film the horror movie at his house on a home video camera. Somehow, someway, his $15K movie made almost $200 million worldwide.
Peli is an Israeli-born software designer. While his debut behind the camera (and as a screenwriter) produced a solid outline for a horror film, he can thank a lot of Paranormal Activity's success to a viral marketing campaign. His story - a young couple move into their first house together only to become convinced their bedroom is haunted by a demonic presence - hit audiences where they feel the most vulnerable: their sleep.
What the couple finds when they set up a camera to record the room while they sleep made viewers scream. It was a dream come true for both its freshman filmmaker and the studios that backed the project, and there are some amazing behind-the-scenes facts about Paranormal Activity.
'Paranormal Activity' Is The Most Profitable Movie Ever Made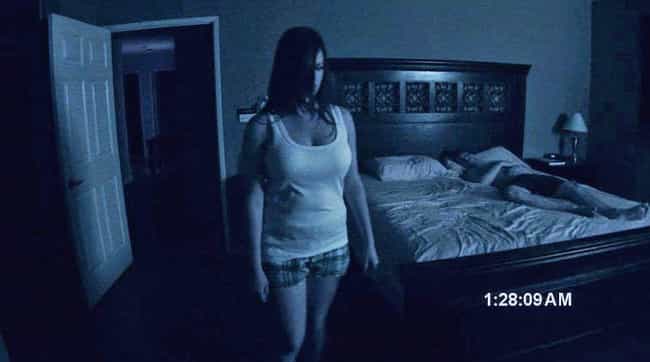 The documentary-style horror movie was made for a mere $15,000. By the end of its theatrical run, the film raked in $193 million worldwide. Those figures make Paranormal Activity the most profitable movie of all time when based on return on investment (ROI), which sits at over 645,000%. That ROI percentage is even higher than another revered ROI and horror touchstone: The Blair Witch Project.
DreamWorks Planned To Remake Peli's Original Cut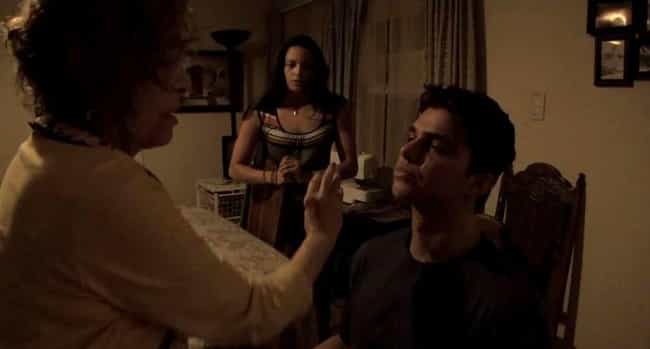 Paranormal Activity was purchased by DreamWorks in 2007. The studio planned for the raw, low-budget movie to get remade with a bigger budget and Peli still behind the camera. When the studio screened the horror flick for a test audience to attract perspective screenwriters to the project, though, they changed their mind.
In the middle of the screening, several audience members left. But it wasn't because of boredom or dislike for the film; they were too scared to stay. Based on those reactions, the studio opted to not re-shoot the movie, but use Peli's original film with a few alterations - including a new ending.
Paramount Pictures Used A "Demand It" Strategy To Market The Movie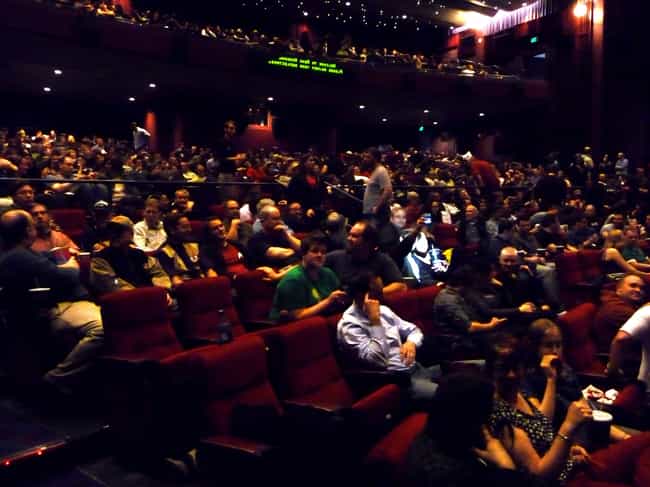 After Paramount Pictures took over DreamWorks, Paranormal Activity got stuck in production hell. Finally, in 2009, Paramount released Paranormal Activity in a handful of college towns. Their marketing strategy was to focus on social media and push people who saw the movie to "Tweet Their Screams." Most of the early reviews for Paranormal Activity were positive, and the box office receipts looked encouraging.
Paramount then kicked off a "Demand It" campaign. Basically, if an interested person wanted Paranormal Activity to play in a theater near them, they needed to visit the movie's website or Facebook page and hit a demand button so the studio would bring the picture to the area. And if the movie hit one million "demands," it would release nationally. It only took five weeks of the film playing in the US for it to become the highest-grossing R-rated thriller of the 2000s.
Peli Had Absolutely No Film Production Experience
Paranormal Activity didn't just mark Peli's debut behind the camera for a feature film - it was his first time doing anything cinematic at all. The software programmer never even directed a short, and lacked any experience in movie production. Still, Peli knew he had a good premise for a horror movie. He gathered a group of friends, came up with $15,000, and hired some actors. The entire shoot lasted just seven days and took place at the director's house in San Diego.
Peli's only other directing credit came in 2015 with the horror movie Area 51. He now has several writing and producing credits to his name, though.