People Trivia
The Tumultuous Life Of Marita Lorenz, The Real Life Spy Who Loved Fidel Castro

Updated March 26, 2018
31.1k views
11 items
There are few people in the world who have lived lives as exciting as that of Marita Lorenz. Born into Nazi Germany amidst the chaos of World War II, she was raised in a family that was very familiar with the world of espionage.
Dubbed the "Mata Hari of the Caribbean," Lorenz was at the core of a Fidel Castro assassination attempt, was Castro's on-and-off lover for decades, met Lee Harvey Oswald just before the assassination of President Kennedy, and had a 25-year career as a spy and informant.
Because that just wasn't enough, she also had a child with the deposed dictator of Venezuela and another with a small-time New York gangster. Her life has been jam packed with adventure, espionage, and unbelievable twists and turns.
This list covers the highlights, low points, and moments that some people still find tough to believe. Marita Lorenz is a force of nature – whether you fully believe every story she tells or not.
With El Comandante, It Was Lust At First Sight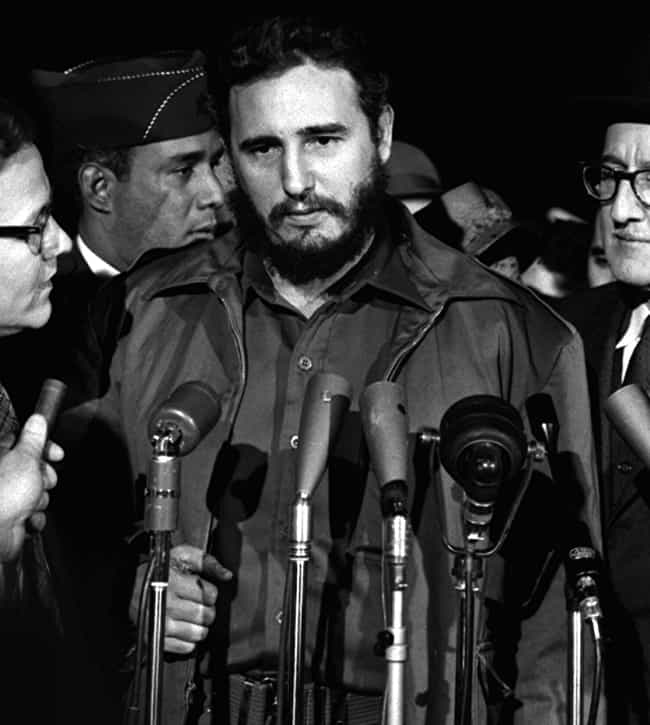 In February of 1959, 19-year-old Marita was working aboard one of her father's luxury cruise ships on a trip to Havana, Cuba. When the ship arrived in the harbor, it was greeted by Fidel Castro himself, the newly minted leader of Cuba.
While Marita was initially intimidated by the boat of armed, bearded men approaching the ship, the feeling quickly faded. 33-year-old Castro was immediately taken with Lorenz, and the feeling was mutual. He was Marita's first lover, and their months-long affair would set in motion decades of love, lust, and intrigue. Lorenz recalls that first meeting:
I was standing on the bridge, and in the distance I could see this launch coming toward us. It was filled with around 27 men, all with the same beard. One was taller than the others. He was standing on the bow, and he had a rifle... The tall one yelled out, 'I want to come aboard.' I asked who he was, and he started laughing and flashing a lot of teeth. 'Yo soy Cuba,' he said. 'Comandante Fidel Castro.'
While Pregnant With Castro's Child, Lorenz Was Drugged, And The Baby Mysteriously Disappeared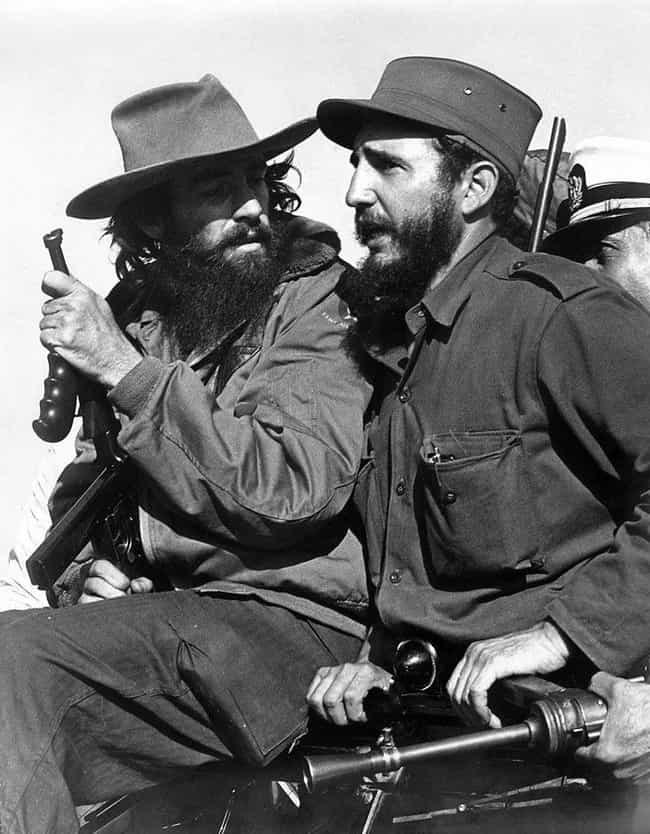 In October of 1959, Marita was seven months pregnant with Fidel Castro's child. In her 1993 interview with Vanity Fair, she claims she was slipped a drug and woke up hours later in a hospital bed.
She also claims that she was told the baby was fine and had been taken away; however, in 1959, she told a different story. In this one, she returned to New York and was treated at a hospital for a botched abortion that she had in Havana.
She still claims that her son with Fidel, Andre, is alive, and that, on one visit to Cuba, she was able to meet him.
Then Andre came in. I just looked, and, my God, it's alive. It's real. My God, it's mine. It's got my mouth, my eyes. Oh, God, it's got Fidel's nose. The first thing I noticed was his white, white skin and Fidel's curly hair. And I started to cry. He speaks English, too. He's a doctor—a pediatrician. I said, 'It's nice, Fidel. You did a beautiful job.'
Lorenz Went From Lover To Informant And Assassin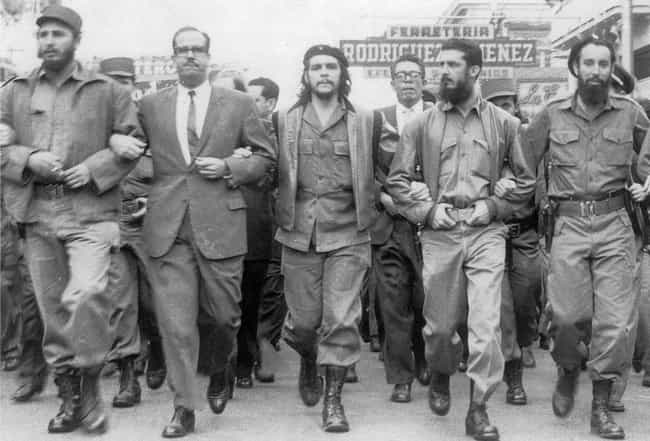 Eventually, CIA officials were able to flip Lorenz. Her first mission? Kill her former lover. She was given pills to poison him, briefed on the details of what she needed to do, and sent back to Cuba.
When she arrived, she found she didn't have the heart to go through with her mission; she had also placed the poison capsules in a jar of cold cream, ruining them. Succumbing to her heart instead of her head, she spent a night of passion with Castro instead of ending his life.
Some of her colleagues believe that if she had carried out her mission as planned, the Bay of Pigs Invasion would not have happened.
She Claimed To Have Met Lee Harvey Oswald And Joined Him On A Road Trip To Kill JFK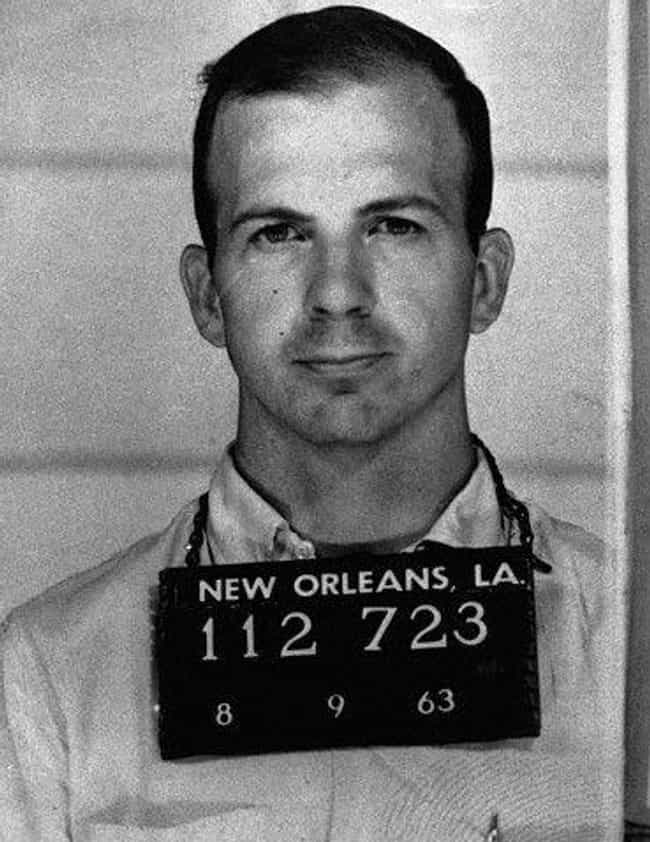 In an infamous 1977 interview with New York Daily News, Lorenz made a bombshell claim. According to her, while training with the anti-Castro CIA group Operation 40 (which she described as an "assassination squad") in the Florida Everglades, she met a man at the camp named Lee Harvey Oswald. He was a man who would soon go down in history for the assassination of President John F. Kennedy.
In 1960, there were a lot of negative feelings toward both Fidel Castro and President Kennedy, especially among members of the CIA who blamed Kennedy for the Bay of Pigs failure. Lorenz claims that a secretive road trip was planned to Dallas, and the group left in a three-car convoy that drove for two days straight. Lorenz claims to have left the group and flown home before she found out what the mission really was. Allegedly, she heard that the President had been shot in Dallas while on an airplane.
Her testimony claiming that her fellow Operation 40 members planned and committed the assassination has been highly contested for decades. As Frank Sturgis, one of her alleged companions on the drive, put it in a 1993 interview with Vanity Fair: Lorenz "[kept] changing who the people were in the cars. It's ridiculous. I'm not saying that everything that Marita says is a lie, but she'll do anything for money."