Celebrities
19 Interesting Facts You May Not Know About Melissa McCarthy

Updated November 5, 2019
573.7k views
19 items
Melissa McCarthy seems to have a larger-than-life personality to match her outrageous, slapstick comedy roles. Hailing from a small town in Illinois, McCarthy never expected her life to become the glamorous reality it is now. Raved about and well-respected in the comedy world, McCarthy worked incredibly hard to become one of Hollywood's priciest leading ladies.
At a screening of her recent film The Boss, McCarthy reportedly made an appearance only two trailers into the experience, when she began throwing red berets into the audience and then proceeded to thank all her fans for coming out. Simultaneously humble and hysterical, this anecdote perfectly sums up McCarthy's attitude and presence within the entertainment industry.
We've compiled a list of Melissa McCarthy facts, trivia, quotes, stories, and more to help garner a better sense of what makes this woman so funny. Some of these might surprise you, while others just make total sense. Either way, this look into McCarthy's past will only make you appreciate the actress for her comedic talents more than you already did. Here are 19 interesting facts you may not know about Melissa McCarthy.
She Used to Be a Cheerleader
Despite often playing a complete klutz on the big screen, Melissa McCarthy actually had some stellar
Bring It On!
moves before she made it big. Back in high school, McCarthy was a
member of her cheerleading squad
. Part of the St. Francis Academy's team in small town Joliet, Illinois, McCarthy used to tumble and kick for the football team.
And Then She Went Full Goth in High School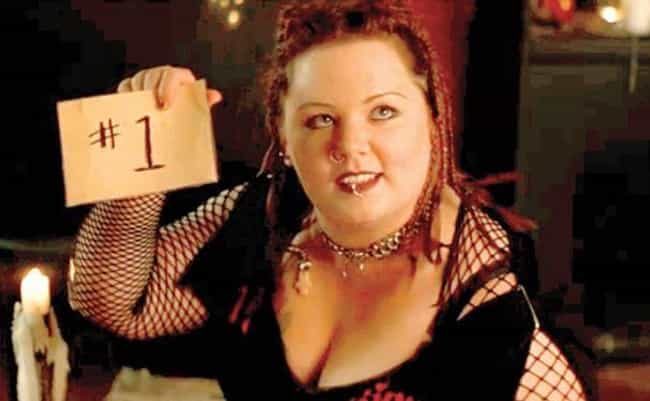 As a guest on

Anderson Cooper 360
, McCarthy explained the quick transition she made from high school cheerleader to under-the-bleachers goth girl. The actress told Cooper: "Yeah, like in one summer I played tennis, I was on student council, I was a cheerleader... I was super preppy, and by the end, blue-black hair that I'd shave in patches." McCarthy's goth phase didn't last much longer than her preppy phase, as she was much too funny to pull off heavy black eyeliner.
She Used to Work for Weird Al
Before McCarthy made her big break into the Hollywood mainstream,
she worked as a humble production assistant
. But of all places, McCarthy found herself on the set of
The Weird Al Show
. And much like every struggling actor ever, McCarthy was coerced into starring in a segment called "Ask Al." Better yet, she starred in the short alongside another famous friend, Octavia Spencer. Both worked production on the show until they found bigger acts.
She Actually IS Related to Jenny McCarthy
A lot of people share the same last name, even in Hollywood. But believe it or not,
Melissa and Jenny McCarthy are indeed related
. McCarthy *squared* are actually first cousins, and Jenny McCarthy helped get the other McCarthy her first gig on the sitcom
Jenny
. Both funny ladies have remained close, but appear to run in different circles. Jenny McCarthy once told Howard Stern that the two are in "opposite worlds" despite navigating through the same limelight.