Music
M.I.A. Broke Out In 2007 With Her Single "Paper Planes," But There's More To Her Than Catchy Tunes

In an industry filled with unique personalities and creatives, M.I.A. stands out. The list of surprising facts about M.I.A. is long, and the London-raised, Sri Lankan rapper is as unforgettable off the stage as she is on it. Her stage name hardly captures her essence. Unapologetically outspoken and driven by both her social conscience and her fierce artistry, M.I.A. doesn't mind rocking the boat.
Born Mathangi Arulpragasam on July 18, 1975 in London, her family moved to Sri Lanka when she was six months old. Her father worked with the Tamil resistance there, so the family relocated often to evade the government. The Sri Lankan Civil War left M.I.A. a refugee in her preteen years; she first went to India, then back to England.
After college, the powerhouse launched a music career that brought worldwide fame. The political musician now makes visual art, films, and so much more. She shows no signs of stopping.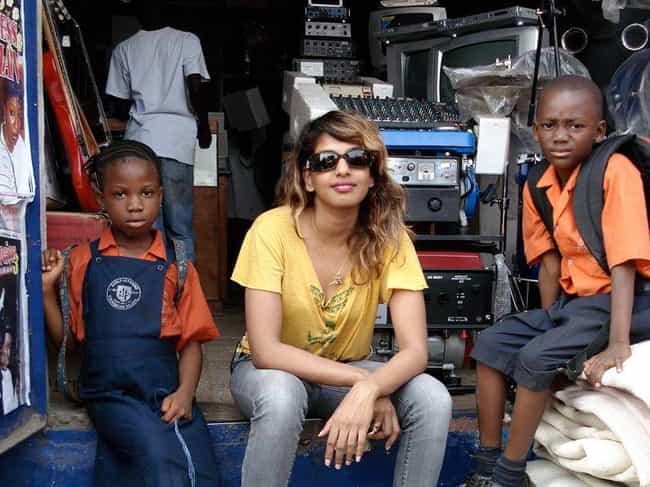 She Landed On The US Homeland Security Risk List
M.I.A. is unabashedly political both in her art and in her personal life. Her video for the song "Sunshowers" was even banned by MTV for its mention of the Palestine Liberation Organization. Her single "Borders" drew controversy for its frank depiction of the plight of refugees.
Having fled civil war herself, M.I.A. boldly stands up for displaced people and speaks out against genocide. Her political actions landed her on the 2006 US Homeland Security's risk list.
"I had the choice to shut my mouth and not be political in order to catapult my fame and popularity and my bank balance," she once said. "But that's not the choice I made."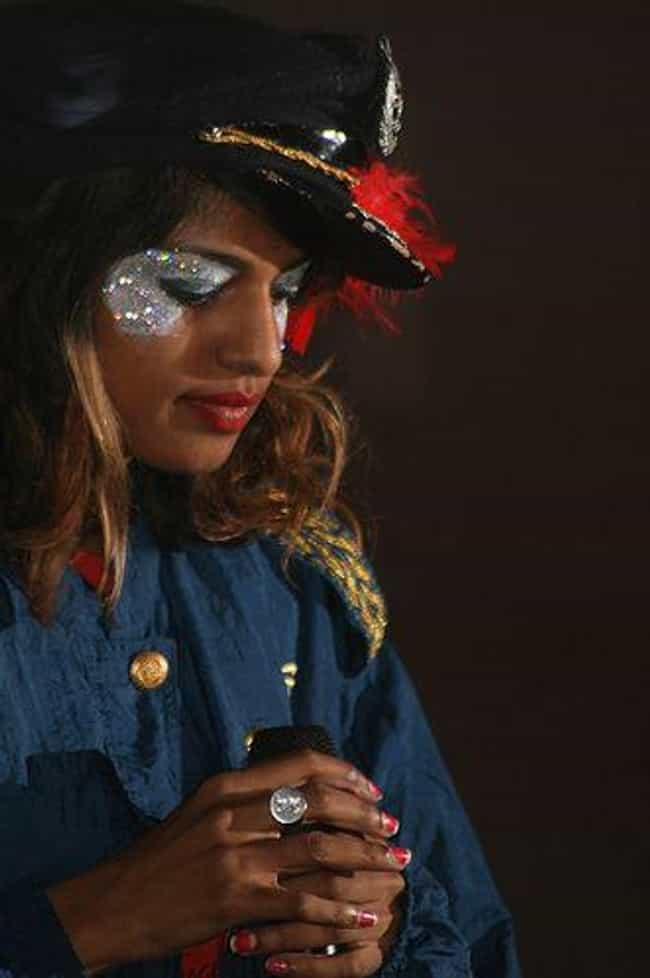 Her Stage Name Really Does Stand For "Missing In Action"
M.I.A. is a woman of many names. She was born Mathangi Arulpragasam but was always called Maya. In her professional life, she chose the moniker M.I.A. in reference to the military phrase "Missing in Action." It was a tribute to her cousin, who went missing as a child during the Sri Lankan Civil War.
The singer explained:
[I was like], "F*ck Sri Lanka. I live in England now - f*ck all the bad sh*t." But when I got that phone call [about my cousin], I was so angry that it motivated me to find out more about what was going on there.
She Stars In An Acclaimed A Documentary
In September 2018, an M.I.A. documentary entitled MATANGI / MAYA / M.I.A. was released. Directed by Stephen Loveridge, the movie premiered at the Sundance Film Festival and explored the intersection of M.I.A.'s personal story, social justice work, and music.
The project received positive reviews on the festival circuit; one critic proclaimed it was "not a normal pop documentary, because M.I.A. is not a normal pop star."
She Flipped The Bird During A Super Bowl Performance
One of M.I.A.'s biggest political gestures occurred during the 2012 Super Bowl Halftime Show. She performed onstage with Madonna and Nicki Minaj, and flipped the middle finger when cameras landed on her. The NFL sued her for $16.6 million.
M.I.A. claimed her actions were a response to the rampant sexism and misogyny in football and called the lawsuit "a massive display of powerful corporation d*ck-shaking. They want me on my knees and [saying] sorry so they can slap me on my wrist."
The lawsuit was settled for an undisclosed amount in 2014.