In the age of the Internet, Nikola Tesla has enjoyed a posthumous surge in popularity like no deceased scientist before him. Whether its speculating about rumored Tesla inventions, driving the brand of electric car with his name on it, or taking his side in the Nikola Tesla/Thomas Edison rivalry, science nerds just love to geek out about Tesla. After all, the man could (allegedly) master lightning and generate earthquakes, so what's not to love?
Tesla was born in Austria on July 10, 1856, although he moved to the United States in his late 20s and spent most of his life there. A somewhat secretive man, many of Tesla's inventions are only known through his descriptions of them, and most of his notes have been lost to time or confiscated by the US Government. In short, there's as much mystery as substance to Tesla's story, and that only serves to make him even more intriguing.
Photo: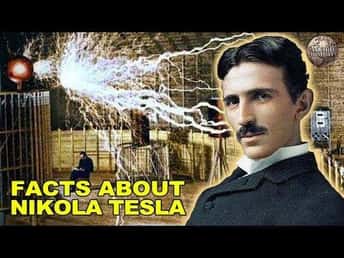 Tesla Conceived Of WiFi-Powered Smartphones In 1901

Nikola Tesla couldn't have predicted his becoming a posthumous internet icon, but he might have predicted the devices with which people praise him on social media. Speaking to business partner JP Morgan, Tesla described a new method of instant communication that could send information via encoded frequencies and then broadcast them to a receiver small enough to fit in your hand. In one fell swoop, Tesla had conceived of WiFi and smartphones, even if he would never put this idea into practice. He was never able to figure out quite how to do it, but his theorizing in this area also led him to conceive of things like radar, X-rays, and that infamous death beam.