politics

From The White House To Big Brother Celebrity Edition: Omarosa's Bizarre Fall From Trump's Graces

3.1k views
14 items
Follow
Embed
Love her or hate her, you must admit Omarosa is a compelling figure. Given her high-profile exodus from the White House and her headline-making turn on Celebrity Big Brother, there is no shortage of Omarosa stories to give us a glimpse into the unbridled ambition and fame-hungry desperation of this very polarizing personality. Regardless of anyone's feelings about her, one thing is guaranteed when it comes to Omarosa: she will bring the drama.
A quick Omarosa Manigault Newman biography: she was born in Ohio on February 5, 1974. After an extensive education, she started working in politics. In 2004, the world first heard the name "Omarosa" when she was chosen to be a contestant on what would become one of the biggest reality television shows of the era. On The Apprentice, viewers saw how ruthless and provocative Omarosa could be, and little did anyone at the time know, but it was just a preview of the larger role she would eventually go on to play in American life.
Read on for some facts, stories, and things you didn't know about Omarosa, all of which provide a blueprint of her fall from Trump's graces.
She Has Been Accused Of Physically Threatening A Journalist
In February 2017, April Ryan, a political analyst and journalist for CNN, said Omarosa "physically and verbally intimidated her and claimed that the White House had "dossiers" of negative information on her and other journalists."
Omarosa denied the allegations and provided CNNMoney with an inaudible recording of the alleged encounter. Most of the recording was comprised of other chatter and cable television blaring in the background. Both women claim the encounter happened around Sean Spicer's office when Ryan accused Omarosa of telling the former press secretary Spicer not to include her in the daily press briefings.
"She stood right in my face like she was going to hit me," Ryan told The Washington Post. "I said, 'You better back up.'"
Both Her Father And Brother Were Murdered
Omarosa's journey through life has not been an easy one. Her father was murdered when she was seven. Her older brother was murdered in 2011. Omarosa has been a victim of violence herself. "I have been stabbed before," she once said. "I grew up in the hood."
Her 'Celebrity Big Brother' Stint Was Nothing Short Of Wild
Omarosa's stint on Celebrity Big Brother in early 2018 may have been short, but she still found plenty of time to make headlines with some choice soundbites:
On working with Trump:

"I'm thinking of writing a tell-all sometime... I've been defending somebody for so long, and I'm now I'm like, 'Yo, you are a special kind of f*cked up, and that special breed, they're about to learn all about it."

On the president's tweets:

"I was haunted by tweets every single day, like what is he going to tweet next?"

On leaving the White House:

"Ooh, freedom, I've been emancipated, I feel like I just got freed off of a plantation."

On reality TV:

"There's a lot of people that want to stab me in the back, kind of similar to the White House."
It's Still Not Clear How Or Why She Left The Trump Administration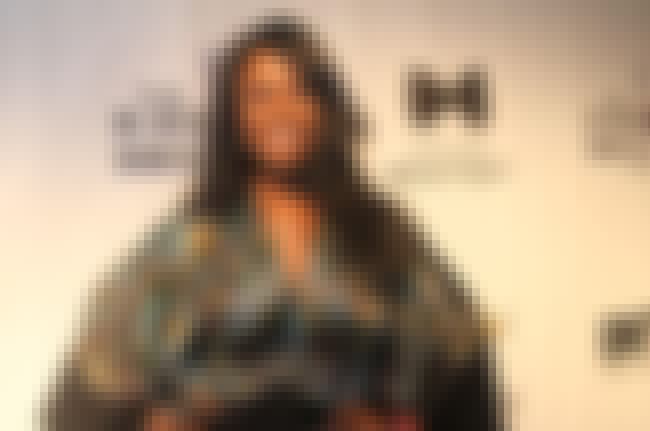 Despite all the chaos that surrounded Omarosa's exit from the Trump White House (she was reportedly "physically dragged" from the premises), no one seems to be entirely certain how or why she left. She says she resigned. The White House says she was fired. She says she left because of "concerns" and "issues" she had. The White House says she was sacked because she abused the administration's car service. Regardless of how or why she left, Omarosa is employing classic Trumpian tactics in revealing her side of the story:
"When I have a chance to tell my story... quite a story to tell as the only African American woman in this White House, as a senior staff and assistant to the president - I have seen things that have made me uncomfortable, that have upset me, that have affected me deeply and emotionally, that has affected my community and my people and when I can tell my story, it is a profound story that I know the world will want to hear."