Politics
From The White House To Big Brother Celebrity Edition: Omarosa's Bizarre Fall From Trump's Graces

Love her or hate her, you must admit Omarosa is a compelling figure. Given her high-profile exodus from the White House and her headline-making turn on Celebrity Big Brother, there is no shortage of Omarosa stories to give us a glimpse into the unbridled ambition and fame-hungry desperation of this very polarizing personality. Regardless of anyone's feelings about her, one thing is guaranteed when it comes to Omarosa: she will bring the drama.
A quick Omarosa Manigault Newman biography: she was born in Ohio on February 5, 1974. After an extensive education, she started working in politics. In 2004, the world first heard the name "Omarosa" when she was chosen to be a contestant on what would become one of the biggest reality television shows of the era. On The Apprentice, viewers saw how ruthless and provocative Omarosa could be, and little did anyone at the time know, but it was just a preview of the larger role she would eventually go on to play in American life.
Read on for some facts, stories, and things you didn't know about Omarosa, all of which provide a blueprint of her fall from Trump's graces.
Her Tell-All Book 'Unhinged' Got Off To A Slow Start
In the days leading up to the August 14, 2018, release of her book Unhinged: An insider's Account of the Trump White House, Omarosa released some damning accusations about President Trump, and she gave the press a teaser with a recording of a conversation following her dismissal from the White House. Many thought her book would be a bestseller, like Michael Wolff's Fire and Fury, but on its release date, it was only #5 on Amazon.
Some speculate her reputation and lack of credibility is to blame for lackluster sales. Analysts also suggest people have already made up their minds about President Trump, and a new tell-all account doesn't provide any new context or insight.
Even though presale numbers weren't stella, the book started climbing the sales lists. It rose to No. 2 on The Washington Post's bestseller list. The Post's Ron Charles speculates that all of President Trump's angry tweets about the book helped push sales.
She Released A Recording In Which Trump Seems Confused She Was Fired
In the days leading up to the August 14, 2018, release of her book Unhinged, Omarosa made the promotional media rounds. On August 13, she appeared on Today and revealed a recording of her speaking with President Trump the day after she was fired. In the recording, the president appears to have no idea that his chief of staff, John Kelly, fired her the day before.
"Omarosa? Omarosa what's going on? I just saw on the news that you're thinking about leaving? What happened?"
Omarosa replies, "General Kelly came to me and said that you guys wanted me to leave."
"Nobody even told me about it," the president responds. It is unclear what was said before and after the snippet Omarosa provided to Today.
She Claims She Turned Down Hush Money From The Trump Administration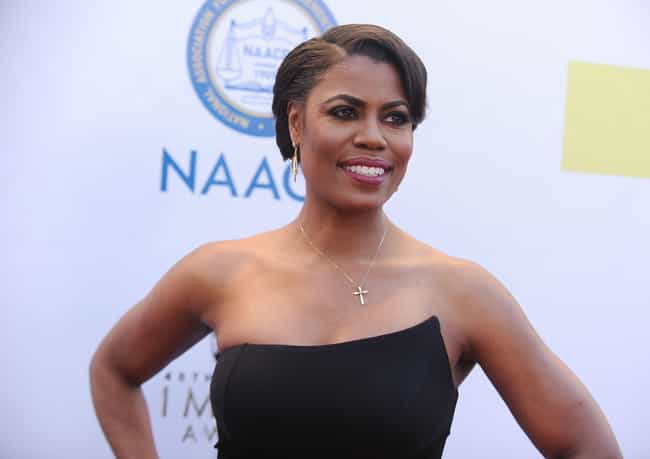 In her book Unhinged, Omarosa claims Trump campaign adviser Lara Trump (Donald Trump's daughter-in-law) offered her a job and a monthly contract to stay quiet about her time at the White House after the administration fired her.
The proposed NDA allegedly said Omarosa was not allowed to make any comments about President Trump, Vice President Mike Pence, either of their families, or any sort of allegation that could hurt the president. The job Lara Trump pitched to Omarosa would involve diversity outreach for Trump's campaign. Omarosa also says the job would have paid $15,000 a month.
"The NDA attached to the email was as harsh and restrictive as any I'd seen in all my years of television," Omarosa wrote.
She Claims Donald Trump Used The N-Word During 'The Apprentice'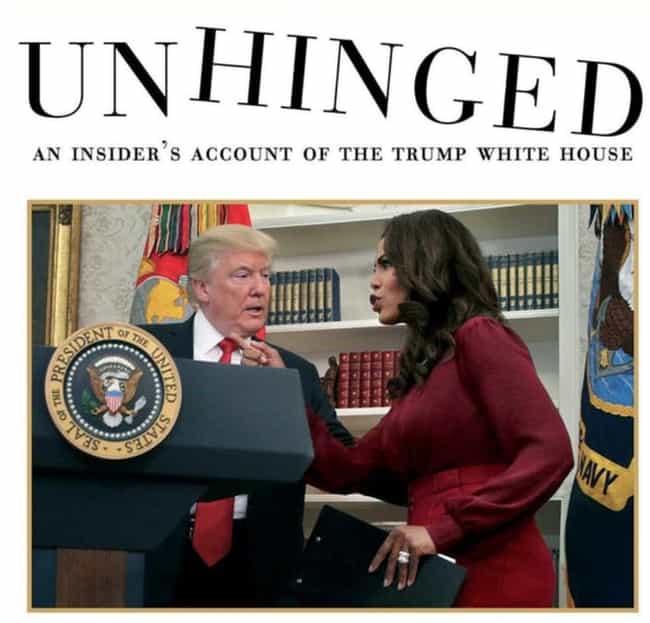 In her tell-all book Unhinged: An Insider's Account of the Trump White House, Omarosa claims Donald Trump used the N-word on multiple occasions while filming The Apprentice. Even more, Omarosa says a tape exists to back up her claims. While Omarosa says she didn't hear the word, she claims there are three sources who explained the tape to her.
"Three sources in three separate conversations had described the contents of this tape. They all told me that President Trump hadn't just dropped a single N-word bomb. He'd said it multiple times throughout the show's taping during off-camera outtakes, particularly during the first season of The Apprentice."
White House spokesperson Sarah Sanders denied the allegations and released an official statement, saying, "Instead of telling the truth about all the good President Trump and his administration are doing to make American safe and prosperous, this book is riddled with lies and false accusations... It's sad that a disgruntled former White House employee is trying to profit off these false attacks."