Celebrity Trivia

Paris Jackson Loves Nude Gardening, But That's Not The Most Interesting Thing About Her Life Today

Paris Jackson is the second child of the late King of Pop, Michael Jackson. But she is more than just the offspring of one of the most iconic singers in music history; here are 12 things you didn't know about Paris Jackson. What is Paris Jackson up to? Read our latest to find out.
The Paris Jackson biography is already filled with extreme highs and lows. She was only 11 years old when her father, who had sole custody of his three children, passed away. She fell into the wrong crowd at high school and was so depressed that she attempted suicide multiple times. But Paris was able to turn her life around and is on the path to her own success as both a model and actress.
These Paris Jackson stories will make you laugh and cry. Even though she is still a teenager, she has lived a lifetime of emotion. These are not just rumors but facts about Paris Jackson. Learn all about Michael's only daughter. How does she really think her father died? Is she in touch with her mother? How was she able to turn her life around?
Paris Reacted To The 2019 Documentary About Her Father, 'Leaving Neverland'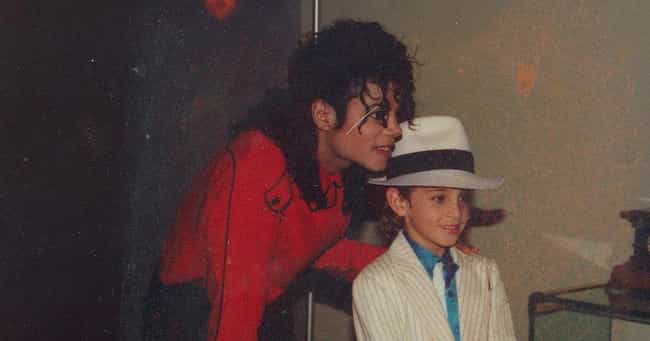 In March 2019, a documentary about Michael Jackson's alleged inappropriate behavior with minors broke headlines. The film, Leaving Neverland, sparked controversy against HBO who proceeded to release the film even after being condemned for publicly lying, according to CNN.
The film details James Safechuck and Wade Robson's experience with Jackson who "was one of the kindest, most gentle, loving, caring people, [who] also sexually [mistreated]" them.
Shortly after the documentary was released, Paris tweeted, "Y'all take my life more seriously than i do. Calm yo [euphemism for breasts]."
When pressed on whether her tweet was referencing the news about her father she said:
i didn't mean to offend by expressing that [euphemism for breasts] should be calm, i know injustices are frustrating and it's easy to get worked up. But reacting with a calm mind usually is more logical than acting out of rage and also.... it feels better to mellow out.

smoke some weed n think about the bigger picture. chillax my dudes.
Paris Believes Her Father Was Murdered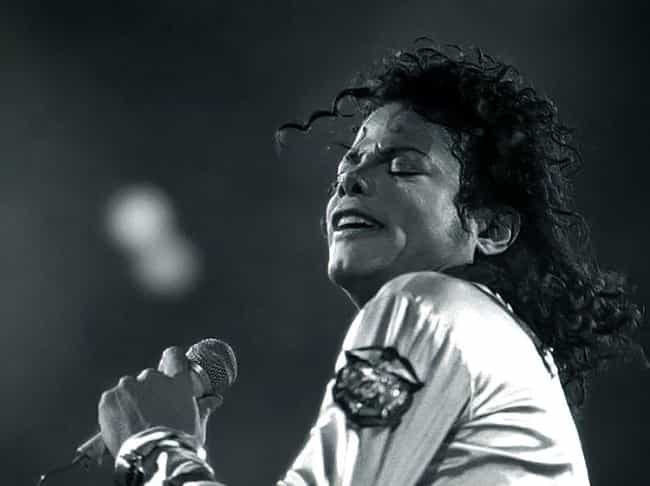 Paris hit the iconic cover of Rolling Stone on January 24, 2017. It was her first real in-depth interview ever. One of the biggest bombshells she dropped was that she thinks that her dad was murdered. In fact, she contended that a lot of different people wanted him dead.
Paris believes that her dad's personal physician, Dr. Conrad Murray, got the singer hooked on Propofol, although there is evidence Jackson was already addicted to the drug before he met Murray. Paris also claims that her dad told her that people were out out to get him, and he believed that he would be murdered one day. "Absolutely," she says.
"Because it's obvious. All arrows point to that. It sounds like a total conspiracy theory and it sounds like bullshit, but all real fans and everybody in the family knows it. It was a setup. It was bullshit."
She Goes Clubbing And Has Matching Tattoos With Her Godfather Macaulay Culkin
Maucalay Culkin's relationship with Michael Jackson was controversial, to say at the least. Culkin maintained Jackon's innocence throughout his child assault trials, as he spent much of his own youth at the Neverland Ranch. Due to their tight friendship, Jackson asked Culkin to be his daughter's godfather.
Culkin and Paris Jackson have what feels like a sibling relationship. The two got matching tattoos of what looks like a spoon in July 2017. The two have also reportedly gone clubbing together. In May 2017, the two were seen hanging out at the club Paris Blues in Harlem, NY until 4 am.
She Already Has More Than 50 Tattoos
While still just a teenager, Paris acquired more than 50 tattoos. Some of them were inked before she came of legal tattoo age, which is 18. Nine of the tattoos are in dedication to her father, who died when she was only 11 years old. She has the cover of Jackson's album Dangerous on her forearm and the Bad logo on her hand. Paris also has tats that pay homage to other rock stars like David Bowie, Prince, and John Lennon.