British
She's A Royal, But Princess Eugenie Is Just Doing Her Own Thing

Her Royal Highness Princess Eugenie Victoria Helena of York lives an unquestionably privileged life filled with the kind of pomp and circumstance most of us will never know. However, the young daughter of the Duke and Duchess of York has a surprisingly normal life - at least for someone who's 10th in the line of succession to the British throne.
Princess Eugenie is much more than her royal ancestry. She married a commoner, holds a 9-to-5 job, and likes to chill at home and watch Netflix. She watches Outlander and The Walking Dead, and she listens to Jamie T. Of course, she has exquisite manners and is well-cultured - but she doesn't like to play the princess card and would rather talk about her love of art than her aristocratic bloodline. Living a royal life may have its benefits, but Princess Eugenie really is just doing her own thing.
She Has A Full-Time Job At An Art Gallery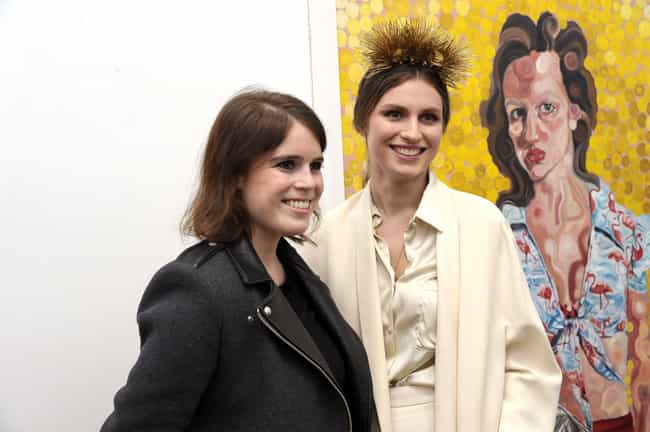 Yes, even British Royalty can work regular 9-to-5 jobs. Princess Eugenie started working at an art gallery in London in 2015. She worked her way up the ladder and received a promotion to director at Hauser & Wirth when she was just 27 years old.
She admits most people are surprised to hear she has a full-time job. However, Eugenie always had a calling in the art world. "I've loved art since I was very little. I knew I definitely wouldn't be a painter, but I knew this was the industry for me," she says.
Eugenie loves to share her knowledge about art:
I love being able to share my passion for art with people. If someone doesn't understand something, you have the ability to suggest, "Maybe you can look at it this way." That's what I find most thrilling about working in a gallery. A seminal moment for me, at age 16, was when I saw a Jean-Michel Basquiat show in New York. Basquiat is my hero. I did a study on him at school, and learned to paint like him. I'd never done anything like that! But art is all around us - sculpture, architecture, fashion...
She Married A Guy She Met While Skiing And Fell In Love At First Sight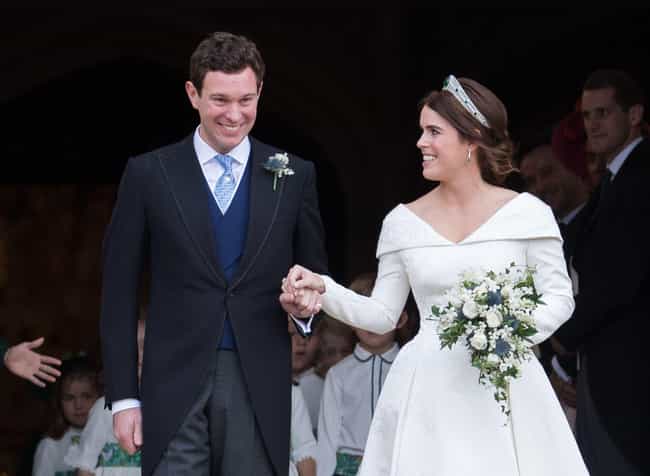 After seven years of dating, Jack Brooksbank asked Eugenie to marry him, and she said yes. The couple met during a ski vacation in Verbier, Switzerland. Mutual friends introduced the pair. Brooksbank described their initial encounter as "love at first sight."
"We met when I was 20 and Jack was 24 and fell in love," Eugenie said. "We have the same passions and drive for life."
Their wedding took place on October 12, 2018, at St. George's Chapel, Windsor Castle, the same location as Prince Harry and Meghan's wedding. The couple left their wedding reception in a real James Bond car, which was used in the movie Spectre.
Mr. Brooksbank, a former nightclub manager at the trendy high-end hot spot Mahiki in London, is currently a UK brand ambassador for Casamigos Tequila (George Clooney's tequila company). The socialite also has plans to start a chain of pubs.
She Cooks Her Own Food, Buys Her Own Groceries, And Goes To A Gym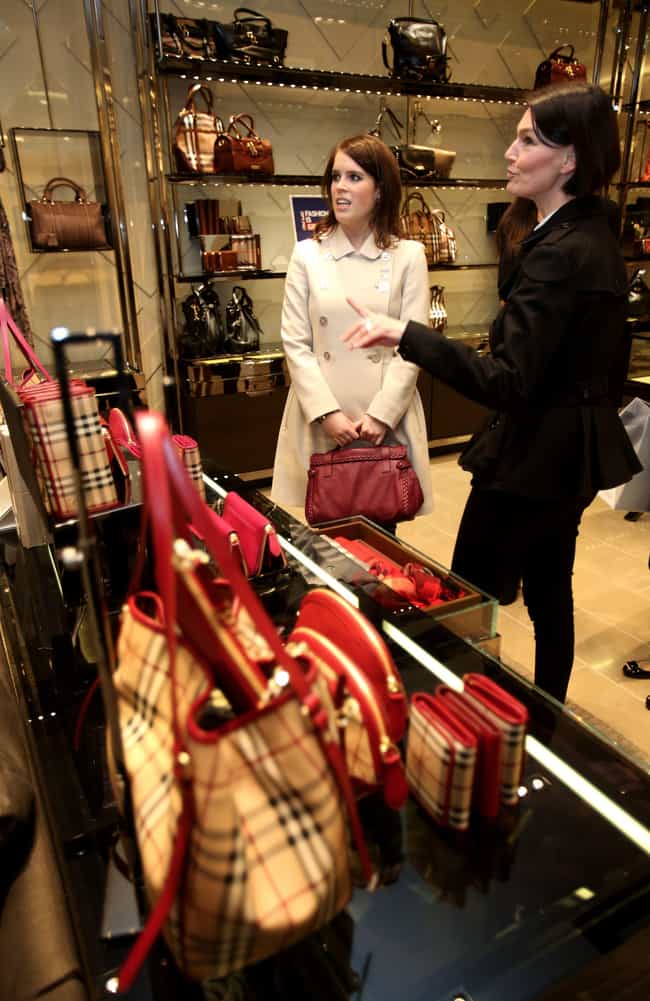 Eugenie's day isn't much different from anyone else's. She hits the gym early in the morning. She talks to her mom on the phone about what plans they have for the day. She picks up her own groceries and puts her makeup on in the car while on her way to work.
As for her royal wardrobe, forget it. She just started wearing high heels in her late 20s and finds them painful enough that she doesn't understand how some women make it look so easy. Eugenie has a go-to drink (vodka soda with extra lime) and likes to go out with friends and try different London restaurants. The princess typically gets less than seven hours of sleep a night.
Talking About Being A Royal Is 'Annoying' To Her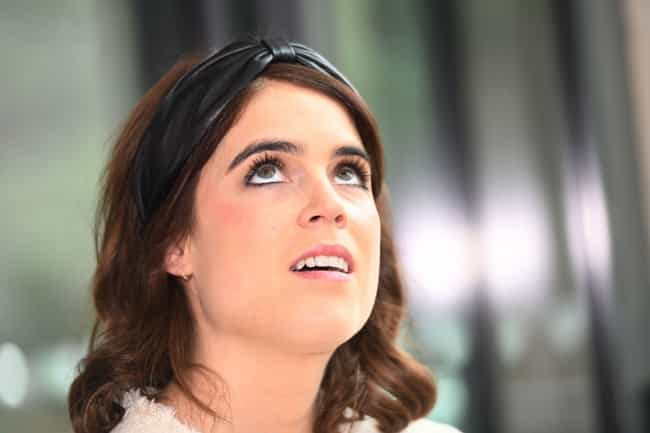 Since her father Prince Andrew was the second son of Queen Elizabeth II and Prince Philip, Eugenie and her sister, Princess Beatrice, do not get the same kind of media attention that her cousins Prince William and Harry experience. And that's just the way Eugenie likes it. She doesn't expect the red carpet royal treatment everywhere she goes; in fact, she doesn't like playing "the princess card" much at all.
"How do I play the princess thing? I don't really," she says. "I don't like talking about it much and find it annoying when people say things like, 'Oh, you're the princess.'"