celebrity trivia

Things Most People Don't Know About Roseanne Barr

86.7k views
15 items
Follow
Embed
In terms of family sitcoms, Roseanne sets the bar pretty high. The show premiered on ABC in 1988, and audiences across the US quickly became obsessed with Roseanne Barr's honest and charming portrayal of the American working class family. While Roseanne may be Barr's largest claim to fame, there are things you didn't know about Roseanne Barr that make her anything but your typical sitcom actress.
Roseanne Barr stories are anything but ordinary. The comedian, activist, and nut farmer (yes, you read that correctly) has never played by the rules and has ruffled some feathers since her network debut. She has no qualms sharing her opinions, whether they be on the legalization of marijuana or her feelings on mental health issues. She is unfiltered, unapologetic, and unabashedly herself.
Barr has both an Emmy and a Golden Globe for her work on Roseanne. The eagerly anticipated revival of Roseanne in 2018 means fans around the world will get to spend more time with the Conner family. Before watching the revival, check out these crazy Roseanne facts.
She Accused Her Parents Of Sexually Assaulting Her – Then Took It All Back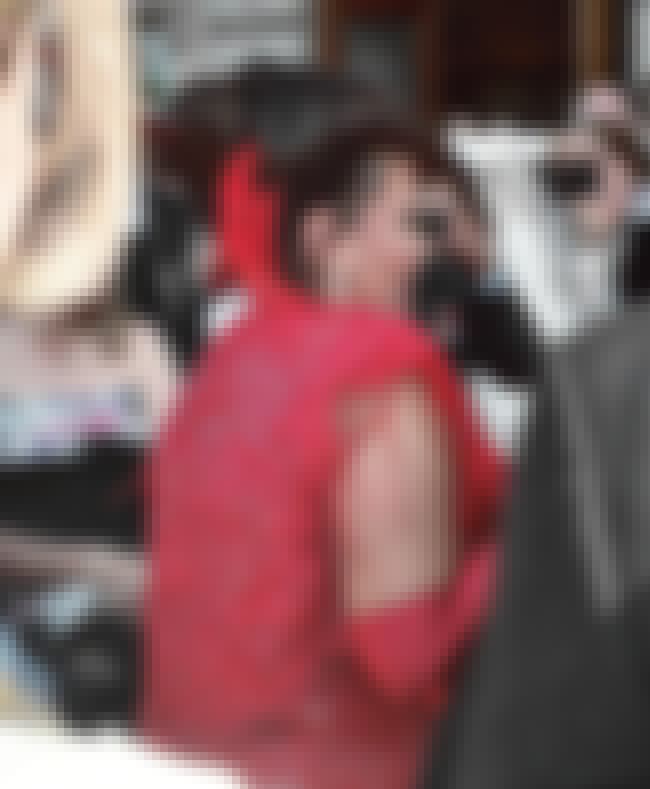 In 1991, People magazine published an explosive interview with Barr. In it, she claimed she had been the victim of physical and sexual abuse in her childhood, and her parents were the perpetrators. Barr's parents, Helen and Jerome, and sister-turned-manager Geraldine Barr vehemently denied her claims. Her parents took lie detector tests to confirm their innocence, which they passed.
In 2011, Barr retracted her claims of sexual abuse, saying that she was in therapy and unhappy at the time she made her original accusations, and she, "totally lost touch with reality... (and) I didn't know what the truth was... I just wanted to drop a bomb on my family."
She Was Diagnosed With Multiple Personality Disorder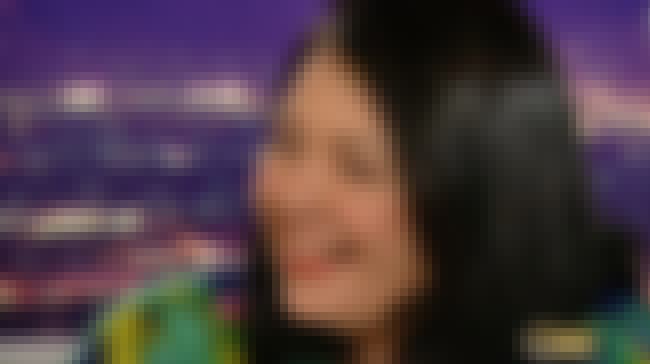 During a 2001 interview on CNN with Larry King, Barr talked about her issues with mental illness. King pushed the comic to discuss her multiple personality disorder. Barr told King that over the course of a week, she could become an "infinite" number of different people. "I think what I am is a mirror. And when I'm around people, I pick them up and then I mirror them back. Do you know what I mean?"
Barr also discussed the different traits of her various personalties:
"Well, I often acted irrationally and I still often do act irrational. But well, I had these things going like, OK, I had glasses. And sometimes I needed glasses and sometimes I didn't. And I never thought about that. I'd just take them on and off. And I would be allergic to different things like, codeine and then sometimes not allergic. And you know, different things like that. And so all those kind of things, plus a great deal of stress."
She Messed Up The National Anthem Because She Didn't Take Johnny Carson's Advice
On July 25, 1990, Barr stepped up to the mic at San Diego's Jack Murphy Stadium to sing the National Anthem. It was one of the biggest singing disasters in the history of singing disasters. She was booed, ridiculed by the entire country, and even rebuked by President George H. W. Bush.
So what exactly went wrong? Barr contends that she's actually a good singer. According to the stand-up comic turned sitcom star, she should have taken Johnny Carson's advice. She appeared on The Tonight Show a few days before the anthem debacle and Carson told her: "Whatever you do, don't start too high. Robert Goulet started too high and it was a disaster."
Unfortunately, she did the opposite of what Carson said. Barr told The Washington Post:
"I started too high. I knew about six notes in that I couldn't hit the big note. So I just tried to get through it, but I couldn't hear anything with 50,000 drunk assh*oles booing, screaming 'you fat [expletive],' giving me the finger and throwing bottles at me during the song they 'respect' so much."
Her Life Was Nearly Destroyed Due To Her National Anthem Performance
Many Americans saw Barr's horrific National Anthem performance as a mockery to the country. Her crotch grab and spit at the end of the song, which was supposed to be a comedic moment, only made matters much worse. The fallout for Barr was nothing short of devastating. When asked by The Washington Post if she regretted singing that day, she responded with all negative ways her performance had affected her life:
"Do I regret that the next day all of my projects were canceled and I had to have LAPD stand on my roof and protect my life and my kids for two years? Do I regret not being able to go out in public for about one full year without being spit on-in restaurants, [in a] 7-Eleven? Do I regret Rolling Stone selling t-shirts with my picture in the middle of a gun target during Desert Storm? Do I regret that every 'feminist' in Hollywood ran the other way when they saw me at Hollywood functions, to avoid taking a picture with me? Do I regret my cartoon, Little Rosey, the only female protagonist for children being canceled despite good ratings and replaced with Teenage Mutant Ninja Turtles? Do I regret President George [H.W.] Bush calling me disgraceful on television as he unleashed Desert Storm? Do I regret not one person in Hollywood defending me? Do I regret becoming aware of the toxic anti-Semitism in this country thru the dozens of death threats I received?"
And yet, despite her losses and ridicule, Barr claims to have no regrets at all regarding her performance. "Actually, no, I don't regret any of it," she said.
Barr said the event helped her to get back in touch with Judaism and out of her unhappy marriage to Tom Arnold. Believe it or not, Barr has actually been able to sing the National Anthem quite well on other occasions. "I'm glad that I still love to sing," she said.