Actresses
15 Things You Didn't Know About Sarah Paulson And Her Career

Sarah Paulson is an actress who rose to fame with the success of FX's American Horror Story. Fresh off the heels of AHS: Apocalypse, Paulson prepared for her role in 2019's Glass. But how did her career begin?
Paulson was born in Tampa, FL, in 1974; she moved to New York City with her mother several years later. She made her TV debut in the early '90s on Law and Order. Throughout most of the early 2000s, she bounced between film and stage, appearing in comedies like What Women Want. After making it big with American Horror Story, Paulson began to entertain more significant roles. Movies like 12 Years a Slave, The Post, and Bird Box have cemented Paulson as a figure to be reckoned with in the acting industry.
'American Horror Story' Wasn't The First Project She Worked On With Jessica Lange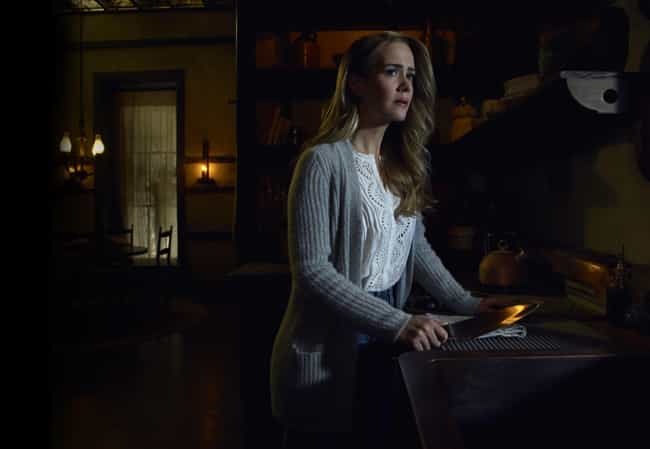 Paulson reached mainstream audiences through her role as medium Billie Dean Howard on Season 1 of American Horror Story, where she supported actress Jessica Lange's character, Constance Langdon. The two continued to star in the next few seasons of AHS together.
Lange and Paulson's on-screen rapport and seemingly antagonistic chemistry formed after the actresses spent years working together. Their professional relationship began in 2005 when they both starred in a revival of the Tennessee Williams play, The Glass Menagerie.
She Was 12 Years Old When She Made Her Acting Debut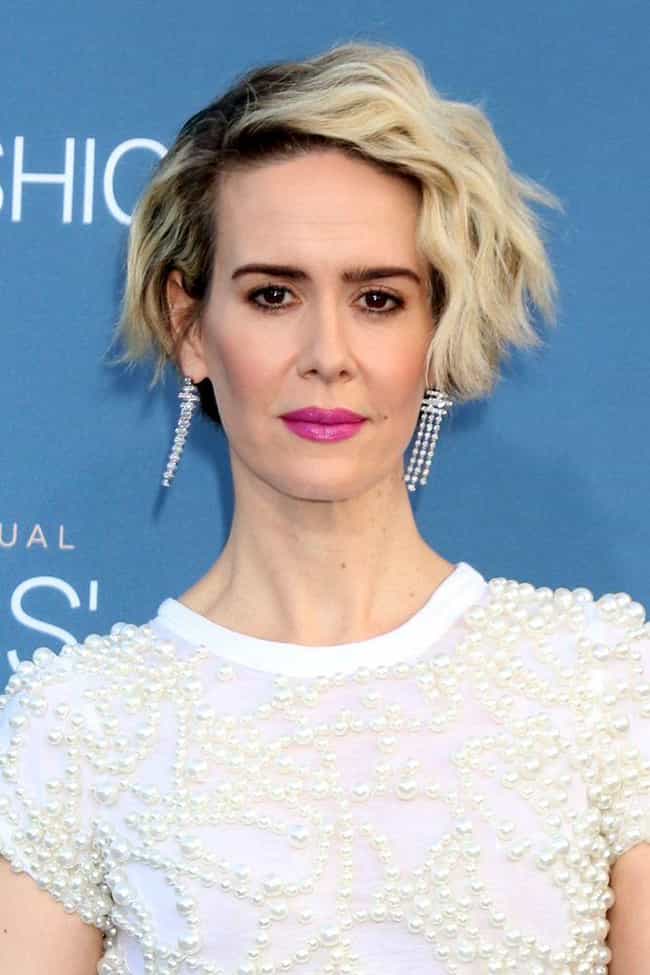 Paulson's love of acting started at a young age. She studied performing arts at the Fiorello H. Laguardia High School, but she established a name for herself even before she was a teenager. At 12 years old, she made her stage debut in an off-Broadway show. Months after graduating high school, she booked her first professional gig on Broadway.
While she had yet to headline any bills, she did understudy Amy Ryan in The Sisters Rosensweig.
She Tries To Keep Her Relationships Out Of The Public Eye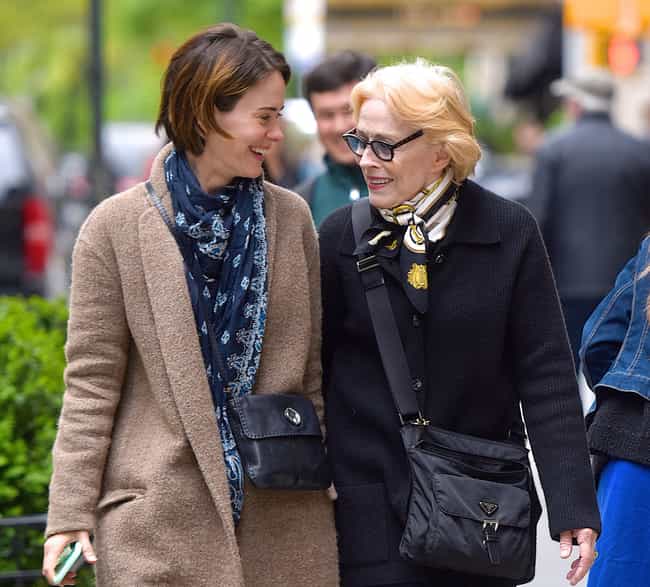 It's difficult to retain any privacy in the limelight, but Paulson's determined to do just that. Years passed before she publicly revealed her relationship with Holland Taylor, and since then, the media has had a fascination with the couple's age gap. Town and Country magazine quoted Paulson as saying, "I do not want to be defined by who I share my bed, my home, my soul with... that's my business."
In conversations with Elle, Paulson shared her thoughts about the media's scrutiny of her relationship:
I didn't choose to fall in love with the person I fell in love with. But I think why it's interesting to people is that on paper, it's unconventional. For a person who might find themselves in a situation that they fear will be misperceived or judged, maybe they could see me living my life in a way that is authentic to me - just trying to be as real as possible. If that inspires anybody else, that can't be a bad thing.
Her Mother's Bravery Set Her On A Career As An Actress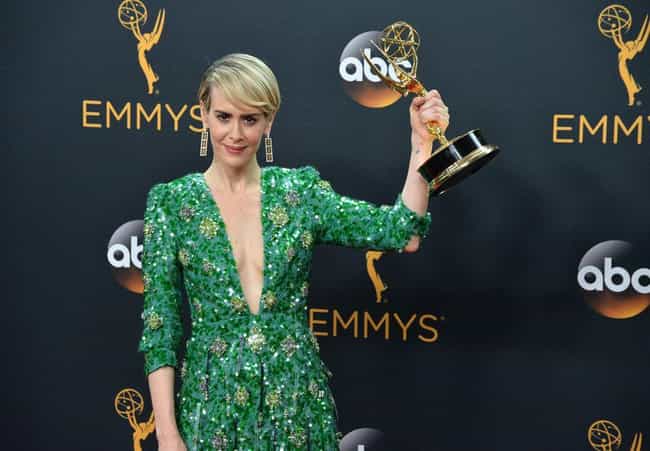 When Paulson was a child, her mother moved her from Tampa, FL, to New York City. Her mom worked as a waitress and took writing classes on the side to fulfill her dreams and provide for her kids. She even worked in the office of a private middle school to secure tuition for her daughter.
Paulson attributes her success to her mother's courage, saying: "She was ballsy and brave and refused to take no for an answer."