Places/Travel

Slab City Is An Off-Grid Desert City, And Its Residents Claim It's The Last Free Place In America

Slab City is unlike any other city in the United States. Its residents - a term used loosely to describe a group of people with not much in common beyond their physical location in Slab City - call it "the last free place in America." However, outsiders might wonder, "What is Slab City?"
To the uninitiated, it looks like a weird, rundown, tiny town. But for the people who call Slab City home, it's a refuge. The people who inhabit Slab City range from families who ran out of luck to couples who volunteered to move off the grid. They are anyone from fugitives and drug addicts to former lawyers and construction workers.
The people of Slab City live on the former military site in their tents, cars, buses, and RVs. And now, the freedoms of Slab City are threatened not only by the criminals who take advantage of the city's lawlessness, but also the fact that California seeks to sell Slab City, threatening the nomadic and homeless people who found a home in the often hot and beautiful sunburned garbage infested city without rules.
It Is Known As "The Last Free Place In America"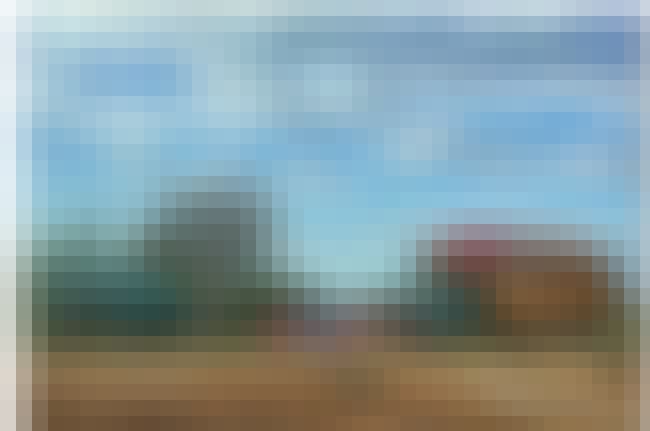 Slab City is called "the last free place in America," and the town's motto refers to more than just the zero cost of living there. It relates to the easy-going, more-than-relaxed rules of living, too. The slogan for Slab City came from a man named Builder Bill and a now-deceased man, Mike Bright. Builder Bill has lived in Slab City since 1999, after losing his job in construction. His nickname follows him, as he is responsible for the creation of a music stage, which functions to entertain residents of Slab City, as they sprawl out on beat-up couches to enjoy nightly talent shows.
Slab City May Not Remain A Free City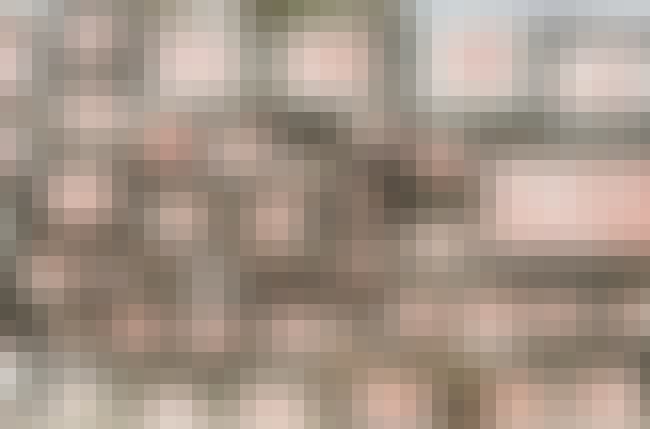 California is seeking to sell Slab City. A sale could potentially go to energy companies - possibly the only industry that could make the inhospitable and dry land useful. Many residents worry that a deal could leave them even more homeless (or at least without a community), as the lawless Slab City has become the last resort for so many.
Due to the threat of a sale, some residents of Slab City call for people to band together and purchase the land themselves in order to guarantee the community's survival. However, others worry that even if residents of Slab City buy the land, it will result in a landlord-like situation, which residents agree is contrary to what Slab City is all about.
With the threat of government encroachment, the concept of a Slab City resident-run community seems to be the only solution. Some residents acknowledge that the land is useless and that California might sell the city for $1 an acre. Still, most of the residents rely on social security or government assistance, so it's impossible to band together to raise funds to purchase Slab City. Moreover, with such a mixture of different people living in the location, there are hostile feelings among residents regarding a purchase. Still, some of the most lawless residents do not even vocalize opinions on the matter, and it's likely that they wouldn't change their habits regardless.
Slab City Used To Be A Military Base And Now Is Completely Lawless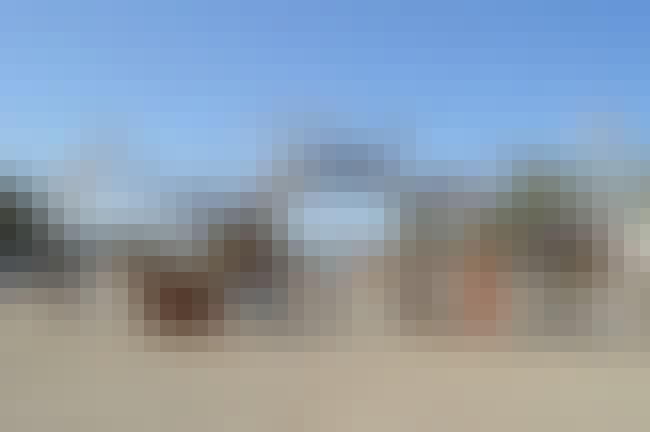 The perma-Burning Man city was once a US Marine Camp. However, the abandoned land, which is about 140 miles east of San Diego, is now a haven for lawlessness. No one pays rent. No one enforces rules. In fact, laws do not exist in Slab City. It's a place for people who are down on their luck, who want to escape society, for criminals, for drugs addicts, and anyone in between.
Slab City Is A Modern Wild West Where Safety Cannot Be Assumed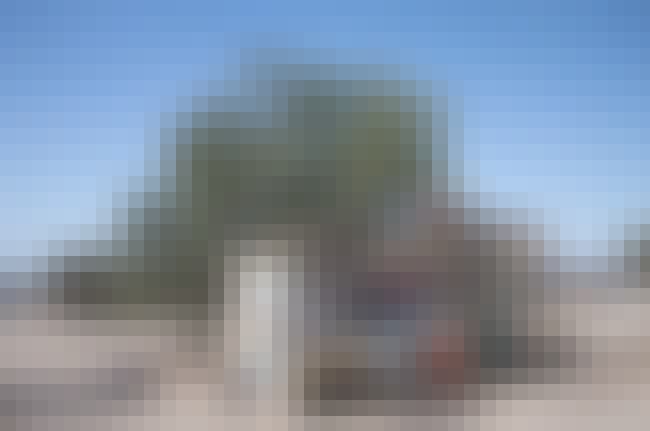 Slab City isn't just a free-love hippie commune. The lawless nature of the area also attracts drug addicts and criminals who are on the run from police. It's also said that Slab City is as near to the "Wild West" as anyone in America can get to now. Trespassers who accidentally encroach on the camp of a meth addict or anti-government resident might get a warning shot if they get too close. What makes Slab City so wonderful to its residents also makes it dangerous to outsiders and newer residents who don't know the lay of the land. Slab City is supposed to be a "live and let live" community. It's apparent to visitors that a lot of the laws that apply elsewhere do not apply in Slab City, at least, the slabbers like to thing they don't apply.