Total Nerd Everything We Know About 'Spider-Man: Far From Home,' The First Film In The MCU's Phase 4

Fans of the Marvel Cinematic Universe have known for a while that the sequel to Spider-Man: Homecoming would mark the end of an era and the beginning of Marvel Phase 4, but after the events of Infinity War, there are plenty of questions about what to expect in Spider-Man: Far From Home. Although information about the movie is scarce and will continue to be limited until we find out Spider-Man's fate in Avengers 4, there are still enough tidbits out there to excite even the most cautious and pessimistic of webheads.
­Spider-Man: Far From Home is scheduled for release on July 5, 2019. Since one of the most anticipated movies of all time is going to be released two months before that (Avengers 4), there's a good chance the limited information fans have about Far From Home's Spider-Man story might be all they get until the movie debuts. Luckily, as long as Tom Holland is attached to star in it, people will be flocking to see this film even if they don't know exactly what it entails.
Jake Gyllenhaal Is Confirmed As Mysterio
Michael Keaton is expected to reprise his role as Adrian Toomes in Spider-Man: Far From Home, but most people believe a different villain will be the sequel's main antagonist. For a while, rumors about the character of Mysterio - a reality-bending baddie with a mastery of special effects and mind trickery - made their internet rounds. Mysterio has yet to appear in a Spider-Man film, and Marvel Studios seems to be targeting a big-name actor for the character's screen debut - Jake Gyllenhaal.
On December 5, 2018, Gyllenhaal joined Instagram and posted a video of himself reading an issue of The Amazing Spider-Man, joking that he "just realized I'm not playing Spider-Man" in the upcoming film. On the cover? The title The Return of the Man Called Mysterio.
Some have already started hypothesizing what Mysterio will be up to in Homecoming 2. Scott Wampler of Birth. Movies. Death. believes that in a post-snap world, Mysterio will impersonate a dusted Peter Parker, wreaking havoc in New York City. Mysterio has impersonated Spidey in the comics, and given Marvel's penchant for Easter egg marketing, this theory could have legs.
Samuel Jackson And Cobie Smulders Are Hopping On As Their S.H.I.E.L.D. Characters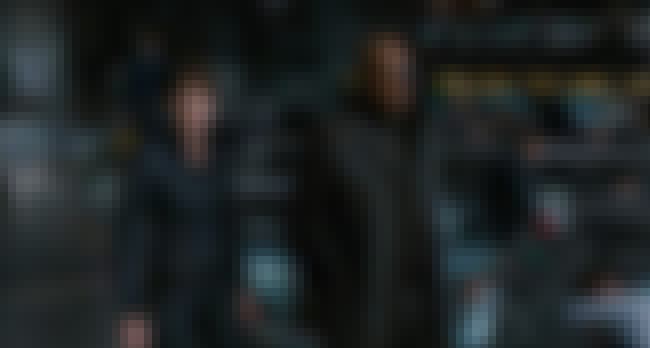 On August 7, 2018, Vulture broke the news that Samuel L. Jackson and Cobie Smulders are reprising their S.H.I.E.L.D. roles, Nick Fury and Maria Hill. Despite the fact Nick Fury has been in a handful of MCU movies, this will be the first time he shares the screen with Spidey.
Both Nick Fury and Maria Hill's fate was seemingly sealed at the end of Infinity War - but so was Peter Parker's. Given the film's title, Far From Home, it might be fair to speculate that the three will meet up somewhere other than Earth post-snap.
Tom Holland Showed Off the New Spidey Suit on Jimmy Kimmel Live
As opposed to the traditional blue and red suit Spider-Man has so often sported, it appears Tom Holland will be donning a black and red suit in Far From Home—as he hilariously showed off on Jimmy Kimmel Live in October 2018.
Though we have caught some glimpses prior to his appearance, it was perhaps the first and best look at the new Spidey suit in action.
Tom Holland Revealed The Full Title On Instagram
For a while, fans didn't even know what the second Spider-Man film in the MCU would be titled, with most simply calling it Homecoming 2. Ever the masters of promotion, Marvel Studios chose to have actor Tom Holland - notorious for spoiling MCU plot points - "accidentally" reveal the title in an innocuous Instagram video. In the clip, Holland apologizes to fans for the lack of any real news on the sequel, but mentions that he has received the script.
He then flashes a digital copy of the script along with its title card to the internet at large, finally revealing the full title as Spider-Man: Far From Home.