Total Nerd Everything We Know About 'Spider-Man: Far From Home,' The Last Film In The MCU's Phase 3

July 13, 2018
20.5k views
18 items
Fans of the Marvel Cinematic Universe have known for a while that the sequel to Spider-Man: Homecoming would mark the end of an era and open the doors for Marvel Phase 4, but after the events of Infinity War, there are plenty of questions about what to expect in Spider-Man: Far From Home. Information about the movie was scarce leading up to the events of Avengers 4, but there are still some tidbits about what curious webheads can expect from the second Spider-Man film.
­Spider-Man: Far From Home is scheduled for release on July 5, 2019. Since one of the most anticipated movies of all time was released two months before that (Avengers 4), most of what we know about Far From Home's Spider-Man story either contains major Endgame spoilers, or is limited in plot information. Luckily, as long as Tom Holland is attached to star in it, people will be flocking to see this film for themselves.
The Post-Endgame Trailer Drops Major Hints About The Upcoming Film
The second Far From Home trailer, released shortly after Avengers: Endgame premiered, drops major hints about the plot of the second Spider-Man movie. The trailer contains Endgame spoilers, as Tom Holland himself warns in the official video.
Still dealing with the aftermath of the Endgame, Peter goes on a summer vacation to Europe with his friends, only to find himself face to face with new monsters a team of professionals relying on him to save the day.
The First Trailer Proffered Some Insights And Minor Easter Eggs
When Spider-Man: Far From Home dropped its first teaser trailer on January 15, 2019, it offered the confirmation of some speculated details and teased some Easter Eggs to tease fans until the film's premiere.
First, when Peter Parker is packing for his European adventure, where the film is set, his room is littered with packing boxes. Does this mean he and Aunt May have moved? While it may not be a major plot point, it could definitely turn into something if Aunt May is working through her mourning of Uncle Ben. Additionally, when Peter closes his suitcase after packing for his trip, the monogrammed initials are BFP, most likely Uncle Ben's initials.
From the trailer, we see Peter pick up his passport for his Europe trip and learn that his birthday is August 10; his Leo-ness certainly makes sense. However, as Slash Film points out, "The years for when the passport is issued and expired has been removed. That's likely to preserve the mystery as to when Far From Home takes place in the Marvel Cinematic Universe timeline."
Peter leaves his spider suit at home for the trip because, as he points out in the trailer, Europe doesn't need a "friendly neighborhood Spider-Man." This plays out later, when Nick Fury appears to request Spider-Man's help, and Parker sports a slightly modified suit from his original royal blue Homecoming garb.
His Spider Suit Is Slightly Different Than The One He Wore In 'Homecoming'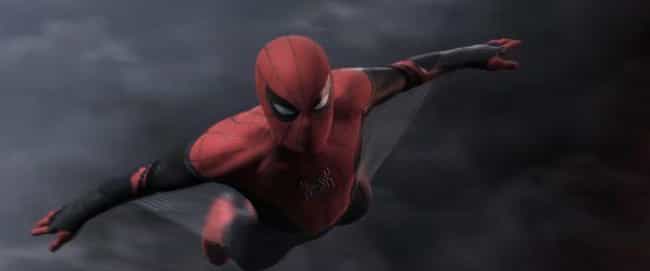 The trailer confirmed Peter Parker didn't bring his spider suit abroad, but once Nick Fury enters the scene and requests Spider-Man's help, the teenage superhero ends up in London with a new suit sporting black accents, rather than the blue royal color he wore in Homecoming, as Slash Film points out. The article goes on to point out a close-up shot from a scene in the trailer, wherein "We see that Spidey's web wings are still in place too, and that's definitely the Steve Ditko designed suit. The question is whether it's a whole new suit or just a modified version of the old suit."
The Elementals - The Original Comic Book Villains - May Make An Appearance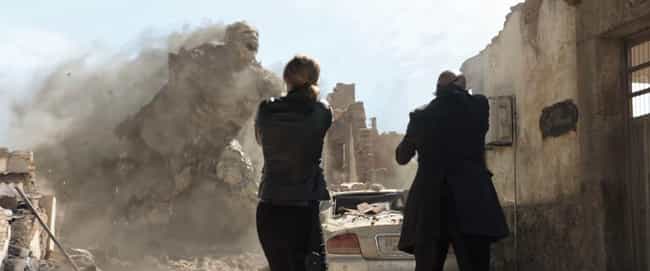 The Elementals are the original Spider-Man comics villains, but as Slash Film points out, "Their origin in the Marvel Cinematic Universe remains to be revealed." The comics introduce the leader of the Elementals as Magum, Master of the Earth, but the Far From Home trailer doesn't indicate if this detail will remain thus in the movie. However, the fire Elemental and Hydron, the Lord of Waters, definitely do make an explosive appearance, there's just no evidence of their origins. However, there is speculation that they may have other identities. But who, or what?
Slash Film notes a series of Easter eggs within the trailer that indicate Sandman, Molten Man, and Hydro-Man may all make appearances as Far From Home villains.