Music
14 Behind-The-Scenes Stories From Stevie Nicks's Unique Life

Updated September 12, 2019
976.8k views
14 items
Stevie Nicks is one of the greatest voices to ever grace the radio, but how did she achieve such fame and success?
Nicks's biography, Stevie Nicks: Visions, Dreams & Rumours, written by Zoë Howe, offers rare insight into the tumultuous life of the witchiest rock star to ever live. While the book meticulously retells how Stevie Nicks and Fleetwood Mac recorded each of their albums and offers up tips from the gold dust woman herself, it doesn't shy away from the dark periods of Nicks's life, of which there are practically too many to count.
Nicks claims that she didn't really drink until she joined Fleetwood Mac – her sober life quickly changed once she and her then-boyfriend, Lindsey Buckingham, joined the band. Fleetwood Mac eventually developed a true rock-and-roll reputation – they famously used enough cocaine to fund a cartel, and if they weren't fighting with each other, they were sleeping with each other.
Even when Stevie Nicks was on her solo tours, she carried on like a party that never stopped. Whether you're a fan of Fleetwood Mac or Nicks's solo work, you'll want to read this run-down of the craziest stories from Stevie Nicks's life.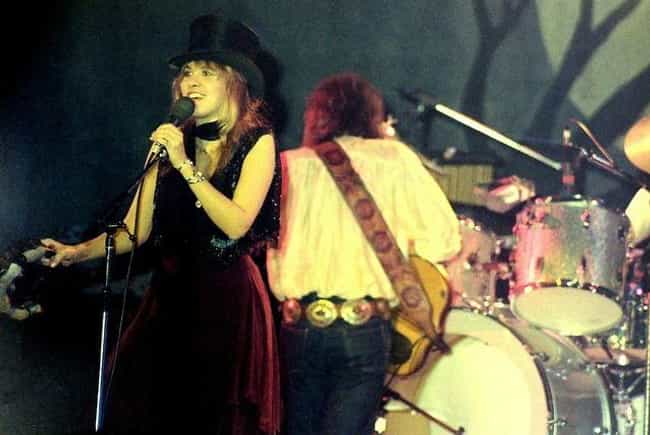 Producer Keith Olsen Ditched His New Year's Eve Date To Recruit Her
On New Year's Eve, 1974, Bob Welch, longtime guitarist of Fleetwood Mac, decided to quit the band, citing the pressure of their recent, intense lawsuit. In response, Mick Fleetwood put in a call to Keith Olsen, co-producer of the second Buckingham Nicks album.
Mick instructed Olsen to ask Buckingham to join the band, but Olsen insisted that Buckingham came in tandem with Stevie Nicks. Mick Fleetwood, desperate to keep his band together, told Olsen that he didn't care, he just needed some bodies in his band immediately to record an album.
So, instead of going to a New Year's Eve party with his date, Keith Olsen spent the evening convincing Stevie Nicks and Lindsay Buckingham to join Fleetwood Mac.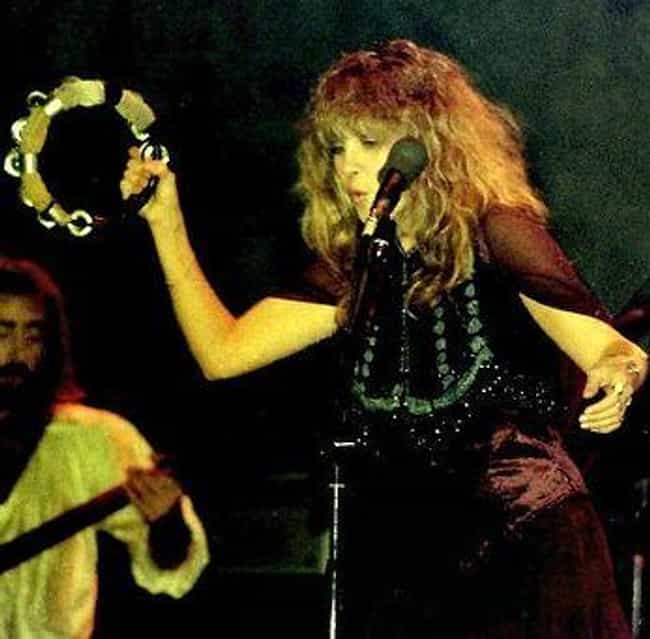 During The Recording Of "Fleetwood Mac" Stevie Rarely Stopped Dancing
In 1975, Fleetwood Mac gathered in Los Angeles's Sound City studios to record their first album with Buckingham and Nicks. Being the witchy flower child that she was, while the rest of the band recorded their parts and the engineers mixed the tracks, Nicks was continually dancing.
In the book Stevie Nicks: Visions, Dreams and Rumours, one of the album's engineers, Ken Calliat, remembers that, while he mixed "Rhiannon," Nicks "whirled" around the studio.
"She believed she had magical powers. She probably thought she was chanting up a good mix."
Stevie Described The Pre-Show Bumps
One of the most telling anecdotes from Stevie Nicks's biography comes from her first tour with the band in 1975. A passage in the book notes that, around this time, Nicks began her infamous drug usage, mostly because everyone in the band did a bump together before going onstage.
The band's tour manager, John Courage, would line up the band and pour a bump onto each of their wrists, which they would inhale before walking onstage.
She Traveled With Her Own Coven
Everyone interviewed in Stevie Nicks: Visions, Dreams and Rumours recounts how much Stevie's first tour with Fleetwood Mac absolutely destroyed her. She became gaunt, and was often seen huddling in a corner, drinking tea, and writing in her journal (to paraphrase Mick Fleetwood).
Even Stevie herself admits that she almost lost her mind on that first tour, and it wasn't until she made the decision to not curl up and die that she finally started leaning into her witchy ways. In order to combat the loneliness of the road (she and Buckingham already broke up at this point), Nicks forged a strong friendship with bandmate Christine McVie, and began to travel with a group of young, skinny, blonde women who dressed in lace black outfits (just like Nicks) and followed her everywhere.
Kenny Loggins remembers: "My first impression of touring with Fleetwood Mac was seeing Stevie and her acolytes… She seemed to collect talented, young, beautiful girls who would then dress like her and follow her around all the time." How cool is that? Don't you wish you had your own cadre of lookalikes to follow you around and help out with... witch stuff?