Living
Fascinating Things Even Huge Fans Don't Know About "That's So Raven"

The show That's So Raven was pretty crazy itself. After all, it featured Raven-Symoné literally seeing into the future and making very expressive faces. But the stories about That's So Raven may be even crazier, starting with the fact that real life Raven thinks she's psychic. (Yes, really.)
That's So Raven actually has quite the Disney legacy, as it was the longest-running Disney Channel show spanning 2003 to 2007. It was also the first Disney Channel program to get a spin-off, so it was breaking barriers all over the place. The show was even nominated for two Emmy Awards for Outstanding Children's Programming. Many consider That's So Raven to be Disney's best original series, though there is some stiff competition for that title.
Many Disney stars have done their best to distance themselves from their Disney image (Miley Cyrus and Vanessa Hudgens, here's lookin' at you), but Raven has done the opposite. Raven has embrace the Disney brand and even returned reprise the role in 2017. But hey, real life Raven has some psychic abilities, so maybe she always knew she'd be back.
Raven-Symoné Literally Thinks She Has Psychic Powers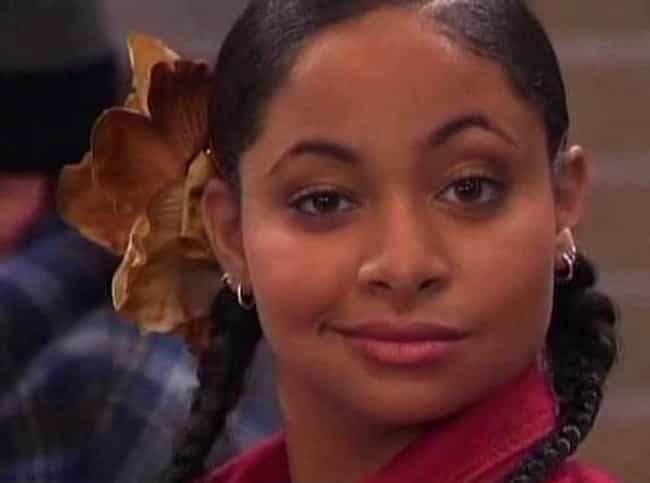 Raven-Symoné didn't just play a psychic on That's So Raven. She actually thinks she has psychic abilities herself. Like, real abilities. In and interview with the African American Literature Book Club, Raven was asked, "You played a clairvoyant in your Raven role. Have you ever sensed that ability in yourself in real life?" Raven answered:
"Yes, I have. I don't really like to talk about it too much, because it's a little personal for me. But I'm a very spiritual person, and I believe that there are amazing special gifts that people are blessed with. It just depends on whether you want to listen or not."
Admittedly, Raven's actual quote isn't too out there. She's simply saying that people who are open to other sense may experience other things. But still, Raven is a for real psychic and that's kind of amazing.
Raven Didn't Audition For The Starring Role, But Her Powers Impressed Everyone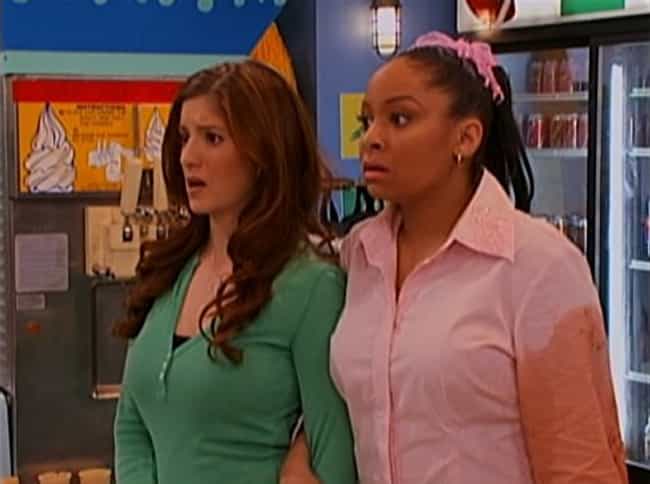 Raven initially auditioned for the role of Chelsea Daniels, which is the best friend role. However, the producers were so impressed with Raven's talent that they cast her in the lead role instead. Of course, Raven was no newbie in the entertainment industry, as she already had an impressive list of credits. She'd appeared on The Bill Cosby Show, Hangin' with Mr. Cooper, and Doctor Dolittle.
The role of Chelsea, for which Raven had initially auditioned, was given to Anneliese van der Pol. The role was supposed to go to another actress, but Raven got along with Pol so well that the producers gave the role to her instead.
The Show Was Originally Called 'Absolutely Psychic' And Went Through Several Title Changes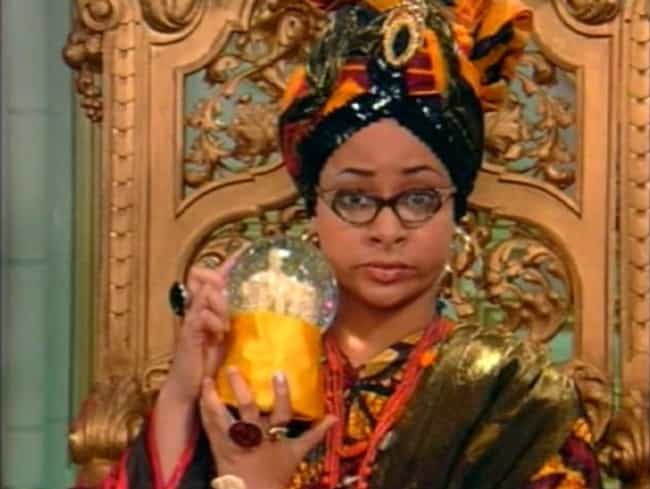 The show was originally titled Absolutely Psychic, which you can probably all agree is a bit uninspired. Producers thought so too, and changed the title to The Future Is on Me. It wasn't until Raven was cast that the show found its title with That's So Raven. Likewise, the main character had been named Rose Baxter, Dawn Baxter, and finally Raven Baxter when Raven joined.
It seems that it was Raven who really did set the tone on the entire show and that's just so Raven. (Sorry, had to!)
There's An Insane Theory That Raven Baxter Is Actually X-Men's Mystique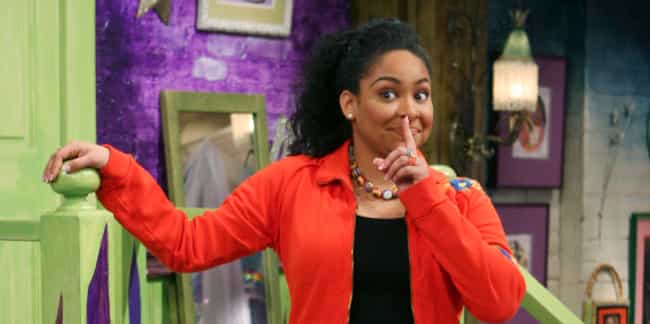 As is the case with pretty much every show, there are some insane theories about That's So Raven. One theory suggests that Raven's visions are actually visions she's seeing due to schizophrenia. Another theory suggests That's So Raven and Family Matters take place in the same universe. But perhaps the craziest fan theory is that Raven is actually X-Men's Mystique, whose real name is actually Raven Darkholme.
It's a fairly bizarre theory that suggests Mystique used her shapeshifting power and became Raven, though the reasons for that aren't explained in the theory. It's far-fetched, but two characters named Raven must be the same character, right?