Graveyard Shift
All The Facts About 'The Girl In The Box,' The Terrifying Case Of Colleen Stan

Updated April 3, 2019
2.2M views
18 items
In 1977, Cameron Hooker seized 20-year-old Colleen Stan and held her prisoner in his Northern California home for seven years. He predominantly kept Stan in a wooden box underneath the bed he shared with his wife, Janice Hooker. Initially, Cameron only released Stan from her confinement to beat her and force her to engage in intimate relations. After extended psychological coercion, Stan became a live-in babysitter and sex slave for the couple. Stan was able to survive her horrific ordeal and escape in 1984 with the help of his wife. She returned to her family but was too terrified to report the years of abuse and assault to the police.
She became known as "the girl in the box," and her story shocked people around the world. The true details of what happened to Stan - and the crimes of her captors - appear almost like an urban legend.
She Was Kidnapped By A Couple When She Was Hitchhiking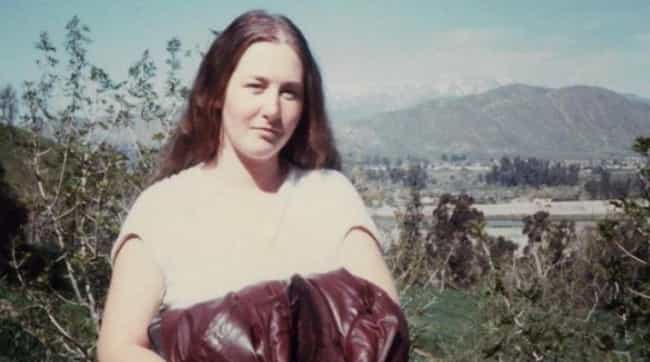 On the morning of May 19, 1977, 20-year-old Colleen Stan decided to hitchhike from her home in Eugene, OR, to Northern California to attend a friend's birthday party. She spent most of the day accepting rides from various strangers, slowly making her way to her destination, when a young couple - Cameron, 23, and his 19-year-old, wife, Janice - picked her up.
Stan had turned down a number of rides before getting into the couple's blue van, largely because she believed the couple, who were traveling with their 8-month-old daughter, were less dangerous than some of the other people who offered her a lift.
Just 30 minutes into the journey, the vehicle stopped in a remote area, and Cameron held a knife to Stan's throat. He then forced a contraption on her head that was designed to isolate her from the outside world.
She Was Forced To Wear A 20-Pound Hinged Box On Her Head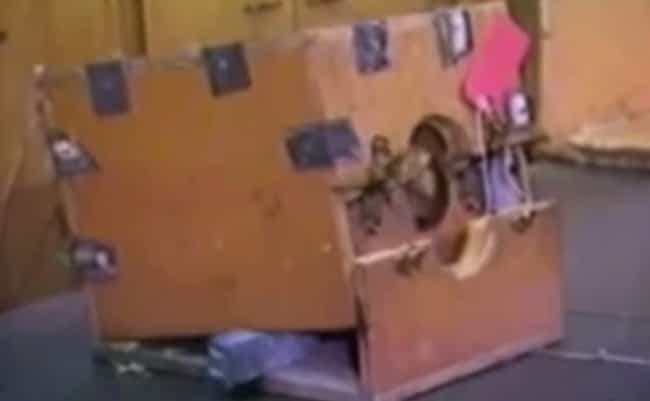 After capturing Stan, Cameron threatened her with a knife, gagged her, tied her up, and forced a heavy hinged box on to the 20-year-old's head. Cameron, who was a skilled carpenter, constructed the 20-pound wooden box so that it would fit snuggly on the head of the wearer.
He also lined the contraption with soundproofing material, making it impossible for Stan to see and difficult for her to hear.
She Was Forced To Sleep In A Coffin-Like Box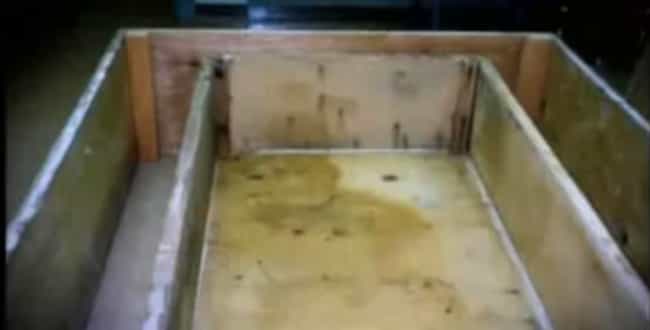 The first night he held Stan, Cameron forced her to sleep in a wooden box he constructed to keep the young woman from escaping. The box had the dimensions of a crate, so Stan was unable to lie down. Instead, she involuntarily had to sleep sitting up inside the box, bound by chains.
Eventually, the couple moved from their house to a mobile home, so they didn't have a basement to keep their prisoner. Cameron constructed another box. Approximately the same size as a coffin, the new box allowed Stan to sleep lying down, and the couple placed this box underneath their waterbed. Despite the air holes in the box's lid, it routinely reached over 100 degrees during the summer months inside the box.
She Was Confined To The Box For 23 Hours A Day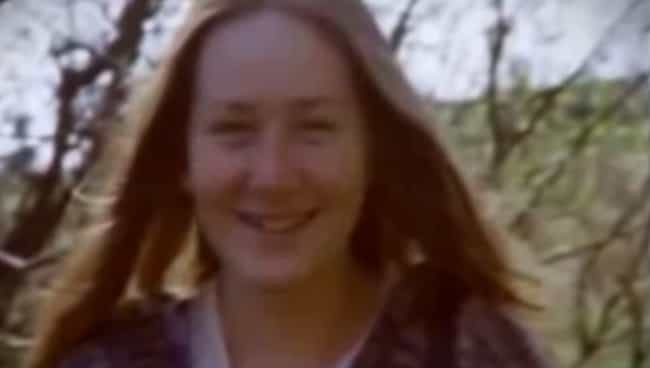 For the first few years of captivity, the Cameron and Janice only allowed Stan an hour or two each day outside the box, often just to clean the house or babysit their children. The couple had two young daughters, and neither of the girls realized their parents held Stan against her will. In fact, the couple's daughters didn't even know Stan lived at their house, much less underneath their parents' bed in a wooden box, because Cameron and Janice told them Stan went to her own home every night.
Stan's extended confinement, coupled with the physical suffering her captor inflicted, left her with chronic medical problems, including severe back and shoulder damage.