Mysteries
The Enduring Mystery of Rasputin, Imperial Russia's Secret Shadow Master
Updated February 14, 2020
36.3k views
18 items
Grigori Rasputin is one of the most notorious names in Russian history - and his piercing eyes, creepy gaze, greasy hair, and bushy beard only add to the mystique surrounding him. The Mad Monk, as he has been called, was a figure of both fascination and outrage in the years leading up to the Russian Revolution. And in the century since the revolution, time has done little to diminish interest in the Black Monk.
Rasputin was a self-made holy man whose interest in spirituality and mysticism brought him from the fields of Siberia to the imperial court in St. Petersburg in the early 20th century. The Romanovs employed him to help heal their ill son, Alexei Romanov. Soon, Rasputin was influencing the entire government, not just the health of the heir to the throne. For that, he made more enemies than friends, and played a political game that would lead to his death. He preceded his imperial patrons to the grave by two years.
Rasputin had a controversial life and a mysterious death, so actual facts about him are sometimes hard to separate from legend. Enough tantalizing glimpses remain to piece together the life of a self-styled monk who was unapologetic about his earthly gaze.
He Was A Self-Styled Holy Man Who Claimed The Mystical Ability To Heal Through Sex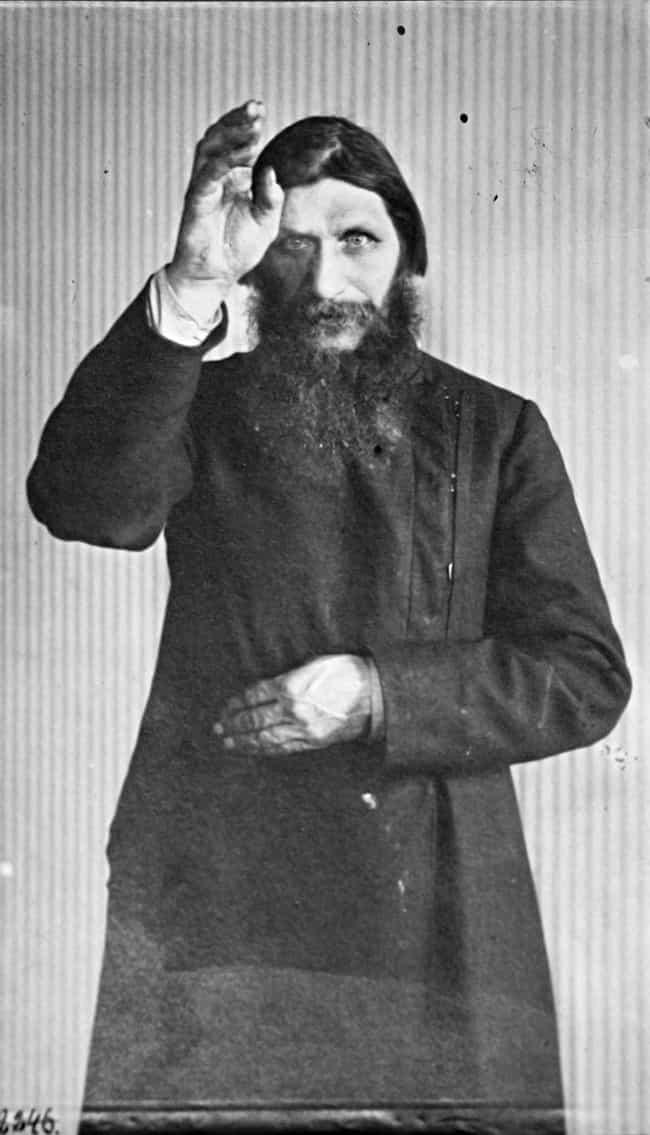 Rasputin was one of the most mystical men in Russia - indeed, he actually believed that he had mystical abilities. But at the same time, he had a strong sex drive and regularly slept with prostitutes. The Russian establishment quickly latched onto this information and used it to discredit Rasputin. He was even rumored to have sex with his female followers, of whom he made many. Rasputin actually used his mystical claims to his advantage: by sleeping with women, he said he could heal them.
Ladies In The Imperial Court Fangirled Hard Over Him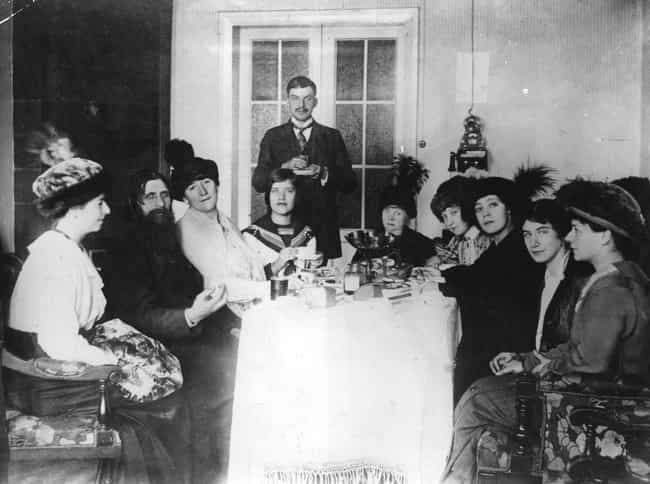 By 1905, Rasputin's reputation as a mystical healer and man of faith had reached the imperial court at St. Petersburg. Soon, aristocrats were flocking to him and parading him at their salons and parties. Ladies, in particular, were drawn to Rasputin. To them, his filthy and unkempt appearance perhaps evoked a robust, wild authenticity that was stifled by aristocratic life. He often invited women to bathe with him. Though his relationships with high-ranking women weren't always sexual - one of his most noted admirers was Anna Vyrubova, the tsarina's virginal lady-in-waiting - they sometimes were. Historian Abraham Ascher even notes that, "Some men actually felt honored to be cuckolded by the lascivious monk."
He Actually Helped The Tsarevich During His Painful Episodes Of Hemophilia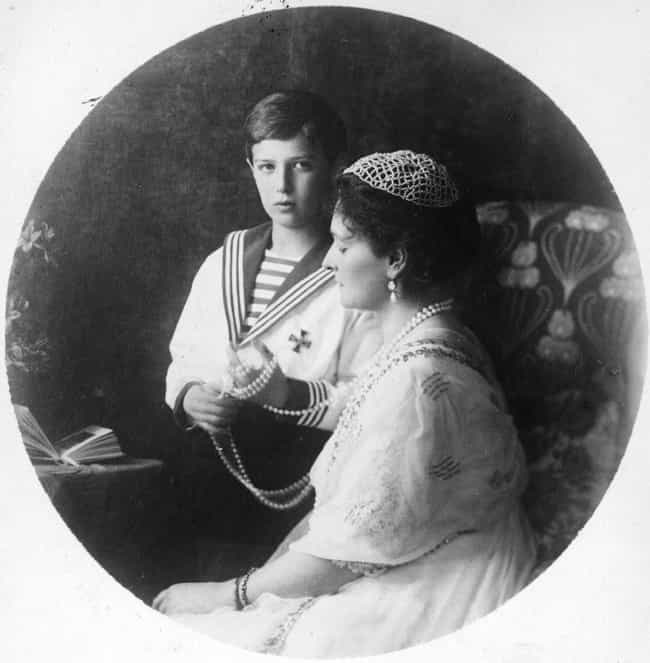 Tsar Nicholas and Tsarina Alexandra were a famous love match with a happy home life. The glaring exception to this was the health of their beloved son, Alexei. Alexei was the youngest of the couple's five children - and he was the only son and heir. So when the dreaded symptoms of hemophilia - a hereditary disease that plagued many royal houses in Europe, thanks to their genetic link to Queen Victoria, the so-called "Grandmother of Europe" - first appeared while he was a baby, anxiety for Alexei's health consumed the imperial couple. Though they tried various doctors, their son's health wasn't improving.
In 1908, Nicholas and Alexandra summoned Rasputin to the palace to treat Alexei after they had heard about his mystical abilities at court. And he seemed to help: whenever Rasputin was around, Alexei's episodes seemed less severe and painful. Historians still can't quite explain why Rasputin, more than anyone else, appeared to significantly lessen Alexei's suffering. Some claim he used hypnosis on the imperial prince, while others insist he simply could calm the boy and enable him to relax.
He Was An Upwardly Mobile Peasant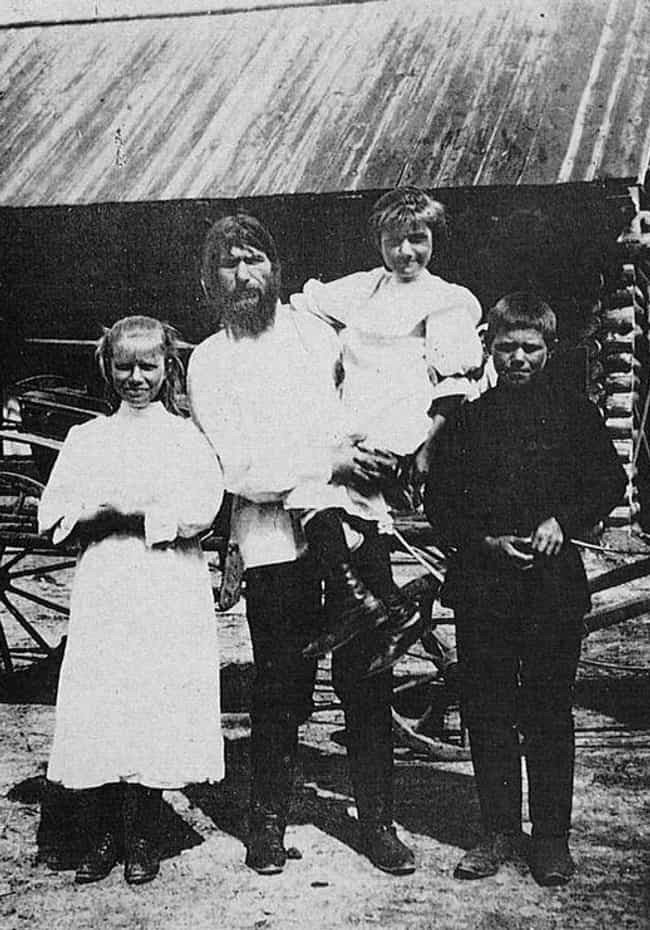 Part of the mystique of Rasputin's meteoric rise was the fact that he came from very humble beginnings. He was born in Siberia to a peasant family and didn't learn to read or write until adulthood. At the age of 17, he married a local peasant woman, and they soon began a family. For many in imperial Russia, Rasputin's humble origins were a sign of his unworthiness, and some courtiers mocked him for being a peasant.