Total Nerd
Things To Know About Marvel's Celestials

Updated June 14, 2019
14.6k views
13 items
After the cataclysmic events of Infinity War, many fans of the MCU are doing everything they can to figure out what Kevin Feige's and Marvel Studios' next move is for the film franchise. While there are plenty of MCU Phase 4 fan theories, many have been looking towards Marvel's Celestials for answers.
But what are Celestials? Unless you are a die-hard comic book fan, you may not know much about this godly race. These cosmic beings are almost as big of a mystery to Marvel readers as they are to the superheros within the comics. Some may recall Ego being a Celestial in Guardians of the Galaxy Vol. 2, but there are some things about Celestials the films have not yet revealed. If you want to be ahead of the curve, here are some enlightening facts about Celestials and their role in the Marvel Cinematic Universe.
They Love Genetic Experimentation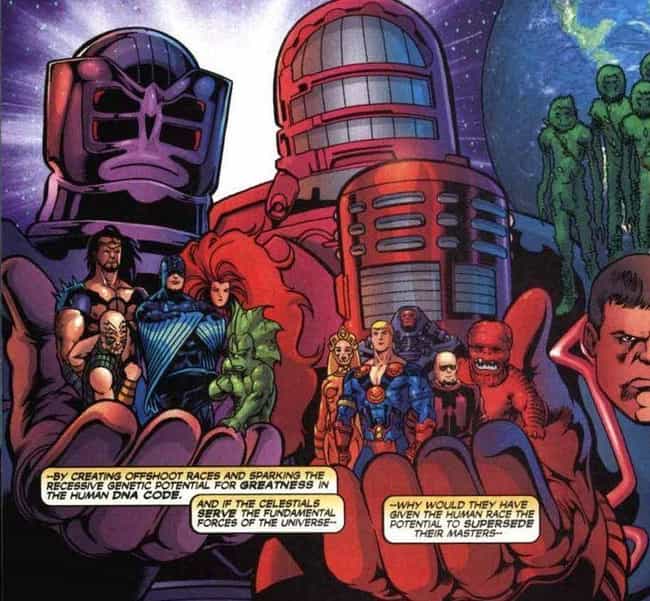 While their motives remain mysterious, Celestials are known for messing around with the genetic code of multiple species, from Eternals to Skrulls to humans. Due to their machinations, many humans obtain superpowers due to a combination of chance, the Celestials' slight manipulation of human DNA strains, and continued genetic tinkering over millions of years.
The Celestials are also responsible for the latent mutant X-gene. In other words, without Celestials, there wouldn't be any X-Men!
They Are Essentially Gods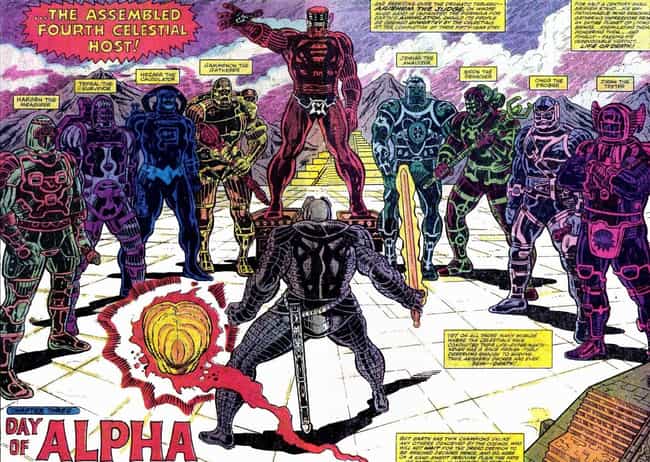 The Celestials are essentially Marvel's equivalent of gods. They are mysterious beings who are covered in armor and have more or less created the entire Marvel Universe. They tend to view their universe like scientists or engineers.
By wielding great power, they give birth to galaxies, or they outright obliterate them without a trace. To them, most life is subject to experimentation.
No One Knows Their Origin
While there are some theories out there, no one definitively knows where the Celestials came from. First there was nothing, and then the Celestials came into existence. Shortly after their creation, they ruled all of existence.
They Created The Multiverse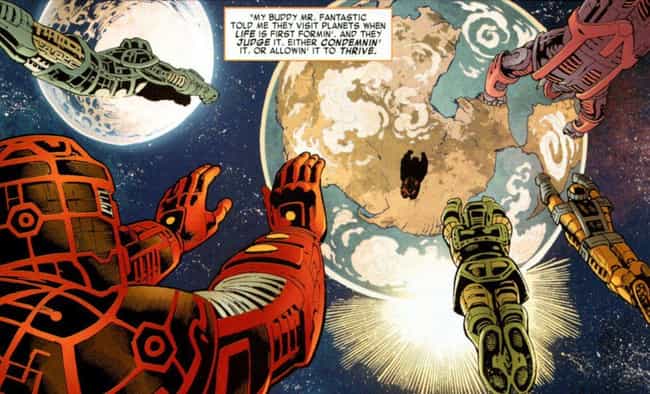 Celestials aren't just responsible for most life in the 616 Marvel Universe – they are also responsible for the creation of all the other universes as well. The Celestials created the Multiverse in order to keep certain races away from each other.
They also use the various universes to conduct experiments on certain races in controlled environments.