Sports
21 Interesting Facts You May Not Know About The Rock

Updated May 1, 2020
24.9k views
21 items
Despite the fact that his Instagram handle is @therock, Dwayne "The Rock" Johnson no longer goes by his former wrestling alter ego. If that's the case, then who is The Rock? Or rather, who is Dwayne Johnson? Both personas make up a part of the blockbuster actor's newfound Hollywood fame. If it weren't for his quotable catchphrases and comedically menacing intimidation tactics in the WWE, would Dwayne Johnson be the talented actor he is today? Although they are both the same man, it is necessary to look at Dwayne Johnson's biography as a split between his time as The Rock and his time as, well, himself.
It's no doubt that The Rock/Dwayne Johnson has had a very unique experience navigating through the WWE to unprecedented Hollywood stardom. And while The Rock is history, it appears as though Dwayne Johnson is just getting started with his time in the spotlight. Racking up over 20 films since being discovered for his comedic chops as a guest spot on a Saturday night sketch show, Johnson has proved a surprisingly versatile professional.
Read on for the most fascinating facts about The Rock... er, Dwayne Johnson.
His Role in Fast & Furious Was Originally Intended for Tommy Lee Jones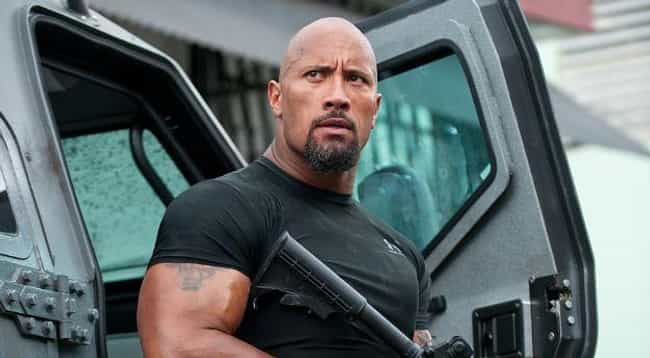 Before
Dwayne Johnson took over the character of Luke Hobbs
in
Fast Five
, the role was initially supposed to go to someone VERY different. Tommy Lee Jones, of all people, was originally slated to be cast as badass Hobbs. However, at that point in conception, Jones's version of Hobbs was supposed to be quite different from the end result (i.e., old and grumpy). But when Vin Diesel saw a random fan comment on a
Fast & Furious
thread suggesting they cast The Rock for a role, he was inspired to make that a reality. Diesel pleaded with the producers to write the role for Johnson instead.
His Acting Career Started with Saturday Night Live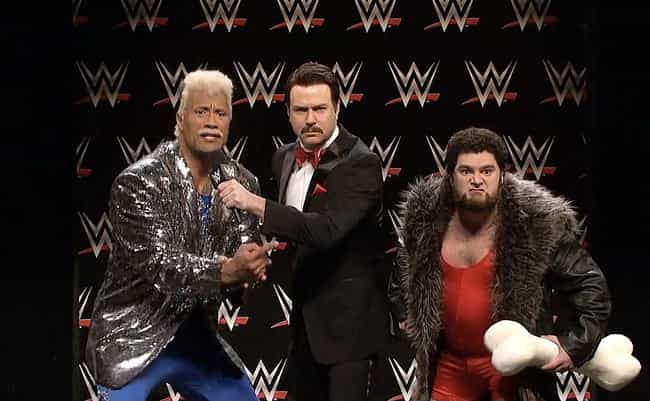 Who would have thought that The Rock would be cut out for comedy? But when he was invited to host Saturday Night Live back in 2000, Johnson jumped at the opportunity. After he received the invitation, he was like, "Bring it on! I get to wear a dress and do comedy? Sure, easy." And his comedic chops definitely came naturally, as The Rock shone onstage. The former wrestler even credits his debut on SNL as the start of his successful acting career. It wasn't until after the episode that he started receiving offers to star in films.
And He's Actually the First Athlete to Host SNL Twice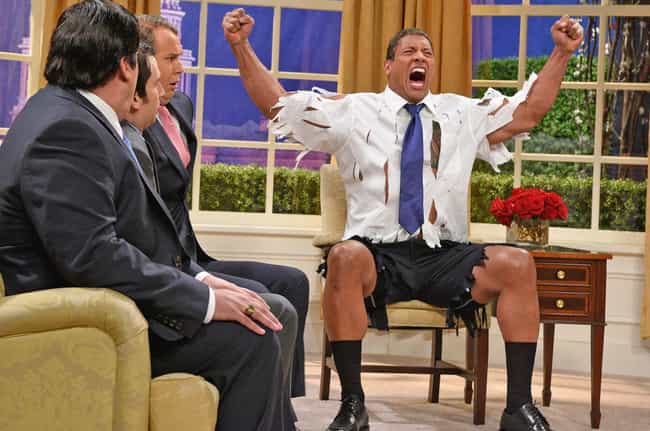 Since his debut, The Rock has hosted SNL
on three other occasions
. In fact, he's the only pro-athlete to host the show more than twice. In 2009, The Rock shed his wrestler name and made his first appearance on the sketch show as Dwayne Johnson.
He Used to Be in a Theft Ring
Johnson had some ups and downs while
growing up
in Hawaii. In 2014, he opened up about his past arrests in connection to a gang-related theft ring. The Rock described to
Muscle and Fitness
magazine how he used to steal high-end products during tourist season. After a few run-ins with the law, Johnson vowed to turn his life around and invested in body training. He has attributed his training to helping with his depression at the time.