Rap
Who Is Travis Scott, The "Electric" Rapper Who Stole Kylie Jenner's Heart?

He made a name for himself as the "Hip Hop King of Chaos." He's in the media all the time thanks to his relationship with Kylie Jenner. But just who is Travis Scott? He's many things: a new-school rapper, music producer, and father to one of the Kardashian-Jenner clan's youngest members.
Travis Scott facts reveal just how quickly he rose to fame. He was born Jacques Berman Webster II in Houston, TX, on April 30, 1992. He briefly attended the University of Texas before diving fully into music, starting his own hip hop group as a teenager. Since then, his talents have brought him to the attention of the world and Kylie Jenner. His evolution is nothing short of electric.
He Started Dating Kylie Jenner Right After Her Breakup With Tyga
Just weeks after Kylie Jenner's breakup with Tyga, Kylie and Scott started dating. They decided to take their relationship to the next level during Coachella 2017. The youngest Jenner went on tour with the rapper, and a few months later she got pregnant with Stormi.
They welcomed their baby to the world in February 2018, and their relationship seems to be stronger than ever.
He Might Have Met Kylie Jenner Through Her Sister Kendall
Kendall Jenner, Kylie's sister, became a fan of Scott and struck up a friendship with him. In 2015, Scott invited Kendall to his album release party, and in 2016, he performed at her 21st birthday party.
Kylie with Tyga at the time. Eventually, though, mutual friends brought her and Scott together.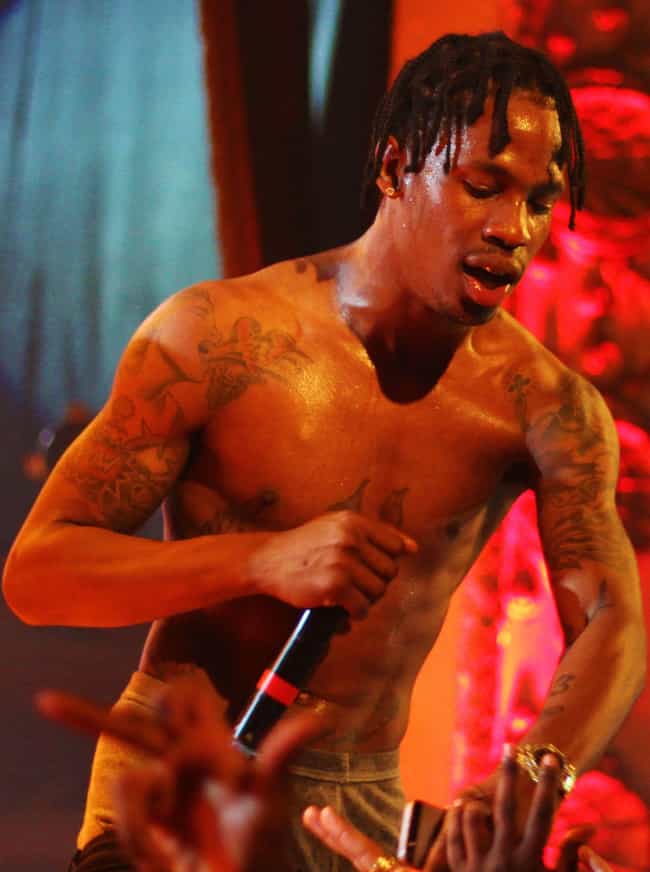 He Claims He's His "Own Drug"
Scott apparently smokes pot, and his music is full of drug and booze references. However, he prefers to steer clear of hard drugs. In fact, he claims drugs dull the creative process. He told Rolling Stone:
You ever see pictures in your head? I be having that all day. It's like a museum. That's why I don't do too many drugs, because my brain would explode. I'm my own drug. If I bleed and someone licked my blood, it's like liquid MDMA – know what I'm saying?
He Directs His Own Music Videos
Scott directs all of his own music videos, drawing on influences as diverse as Quentin Tarantino, Robert Rodriguez, and '80s auteur John Hughes. During a 2017 interview with Rolling Stone, the rapper named Hughes's The Breakfast Club as his favorite movie.