Weird History
15 Facts About The Tortured, Miserable Life of Vincent van Gogh

Updated July 30, 2020
57.1k views
15 items
Although it resulted in some of the most remarkable artwork ever created, the life of Vincent van Gogh was marked by poverty, loneliness, rejection, and mental illness. Vincent van Gogh's biography is sad enough on its own; that his paintings would ultimately become the most sought after and expensive status symbols in the art world is an irony practically too cruel to comprehend. To an individual who frequently had to choose between purchasing food or canvas and paint, the idea that even a single Van Gogh would today fetch hundreds of millions of dollars would seem inconceivable. But in the context of the painter's life, it is only appropriate, considering these sad and bizarre facts about Vincent van Gogh.
Vincent van Gogh was a failure in just about everything he attempted in his abbreviated life. But he generated 900 paintings and over 2,000 artworks in a 10-year period. Mostly ignored, battling his own inner demons, and surviving through the intervention and kindness of a sibling, his major flaw was possessing an artistic genius and vision that were way ahead of its time. His life's sacrifice is a body of work that today elicits a cult-like fascination with both his paintings and his tortured and strange existence.
He Cut Off His Ear Lobe In An Attempt To Win Back A Friend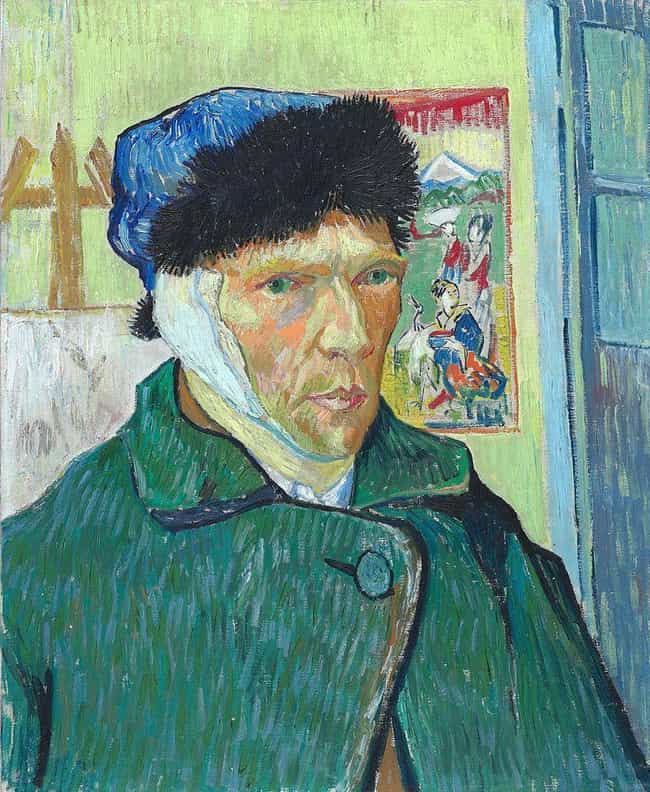 In the summer of 1888, Vincent van Gogh left the city of Paris and headed to the Provence region of France. Supported financially by his art-dealer brother Theo, he ultimately settled in the ancient town of Arles, where he rented a large yellow house and began to dream of establishing an artist colony where he and other like-minded painters could live and create. Theo and Vincent were acquainted with Paul Gauguin, another cutting-edge impressionist that both men admired professionally. It took some persuasion, but in October of 1888, Gauguin agreed to move to the Yellow House, and initially the two artists functioned reasonably well together. Gauguin was a streetwise, former stock exchange worker, and van Gogh was a troubled and talented young man. Unfortunately, the acerbic and condescending Gauguin and the sensitive, needy Vincent van Gogh quickly began to get on each other's nerves. What little money they had was consumed by drinking and visits to nearby brothels. Eventually, sensing correctly that Gauguin was preparing to abandon him and their "artistic colony," Van Gogh descended into drunken agitation and hostility.
According to Gauguin, on December 23, after another savage argument, he moved out and checked into a hotel when Van Gogh threatened him with a knife. Supposedly, Van Gogh sliced off much of his left ear lobe, walked to a familiar brothel and presented the bloody appendage to a prostitute named Rachel, who fainted on the spot. Because Gauguin's self-serving account is the only perspective that remains, speculation continues around what exactly happened and who exactly cut off Van Gogh's ear. A recent theory is that Gauguin, an accomplished fencer, actually lopped off the ear during the pair's final argument. Whatever the case, Van Gogh evaded police on the night of the 23rd but, because they knew of his eccentric identity, they eventually made it to the Yellow House, where they discovered him in his blood soaked bed. Van Gogh was taken to the hospital and eventually committed himself to a mental asylum. Gauguin noticed the police activity when he returned and left Arles on Christmas Day, informing Theo of his brother's condition while en route to Paris.
Although the two artists would never see each other again, they would continue to correspond. With his typical arrogance, within weeks, Gauguin sent Van Gogh a letter requesting that Vincent give him back paintings that he had previously gifted.
He Only Sold One Painting During His Lifetime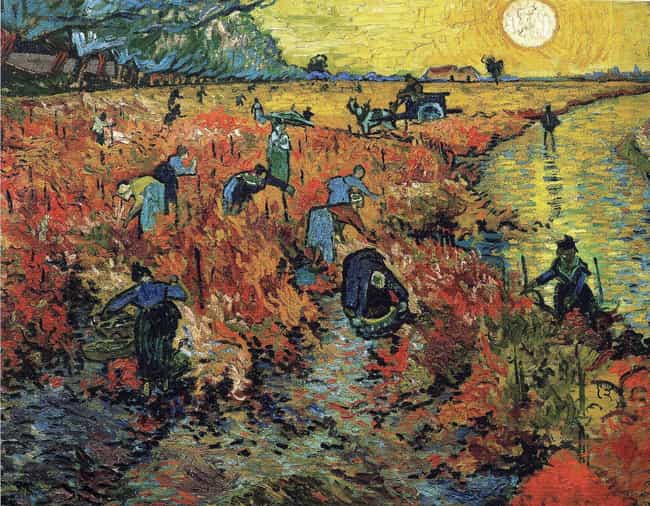 In 1889, Vincent van Gogh was invited to exhibit at Les XX, an annual art show in Brussels sponsored by 20 local artists who displayed their own work as well as the work of 20 invitees. Vincent submitted three landscapes, two sunflower studies and a painting, titled The Red Vineyard. Anna Boch, the sister of a friend of Van Gogh, Eugene Boch, paid 400 francs for the painting (about $80 in 1890). Because Van Gogh's work was greeted by many in the art community with derision, Anna wished to encourage him with the purchase. Although Van Gogh may have sold some drawings and works unofficially, this is the only publicly recorded sale that occurred in his lifetime. Today, The Red Vineyard hangs in the Pushkin Museum in Moscow, having been nationalized from a Russian collector after the revolution.
His Most Famous Work Was Painted While He Was In An Asylum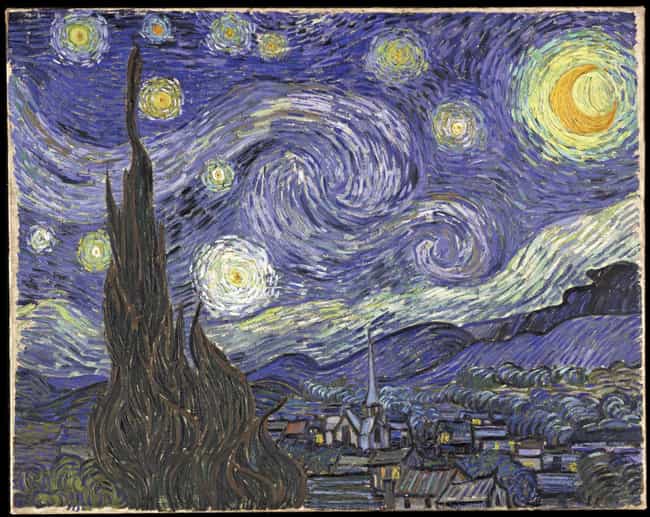 After a psychotic breakdown, Van Gogh voluntarily committed himself to the Saint-Paul Asylum in St. Remy-de-Provence in May of 1889. Although he was not allowed to paint in his actual bedroom, he was granted studio space in another room. Many of the paintings that he continued to turn out during this prolific period were merely landscapes of the view from his asylum room, minus the bars. For what is considered to be his most famous painting, The Starry Night, he was allowed to sketch a nightscape, which he then transformed during the day. The swirling skies and aura around the stars have been interpreted as everything from the symbolism of infinity to the hallucinations resulting from Van Gogh's mental illness. Van Gogh thought so little of The Starry Night that he withheld it from the batches of paintings he routinely sent to his brother to sell in Paris because he wanted to save money on postage. Of the painting he commented in a letter:
"I have been slaving away on nature the whole year, hardly thinking of impressionism or of this, that and the other. And yet, once again I let myself go reaching for stars that are too big - a new failure - and I have had enough of it."
He Had An Unfailing Supporter In His Brother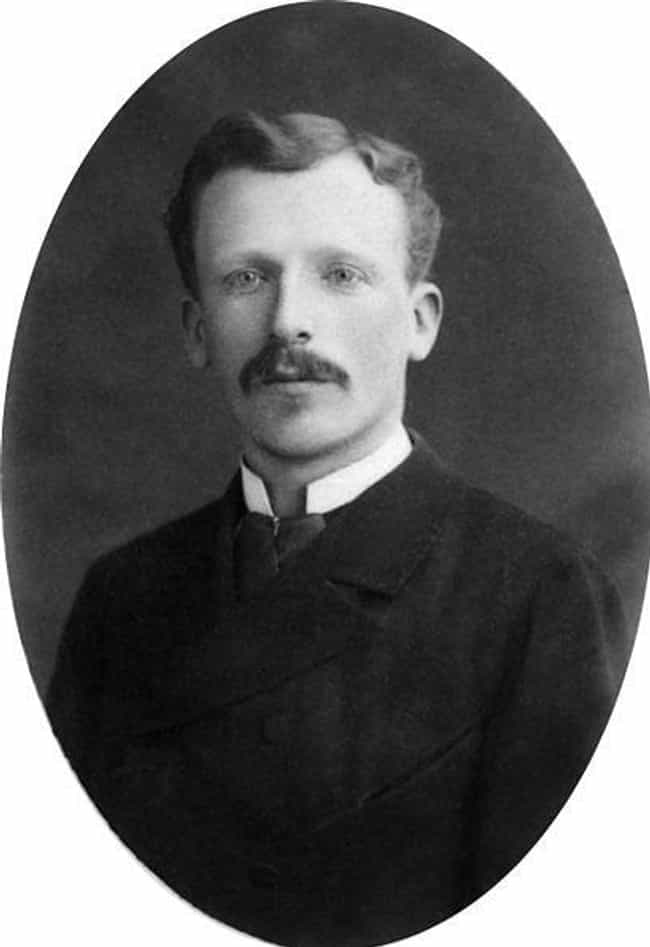 Without Theo van Gogh, there would have never been the artist Vincent van Gogh. Initially, when they were employed by the same art dealer, it was Theo who encouraged his brother to pursue art as a vocation. Because his instability and even mental illness made him virtually unemployable, most of Vincent's financial support came from Theo. Theo van Gogh was also a strong proponent of Impressionist art and artists when this school of painting was still relatively undiscovered. Vincent van Gogh lived with Theo in Paris from 1886 until 1888, and, through Theo's business contacts, he met some of the most prominent artists of the time period including Toulouse-Lautrec, Pissarro, Seurat, Cezanne, and the aforementioned Gauguin. Theo and Vincent's remarkable relationship and Theo's unflagging encouragement and emotional support are chronicled in the numerous letters that they exchanged. Fortunately these letters were preserved and reprinted in the 20th century. During his lifetime, Theo was discussing his brother with another artist friend and commented:
"I should not be surprised if my brother were one of the great geniuses and will one day be compared to someone like Beethoven."
Time proved Theo correct.