Living
Things You Didn't Know About Where's Waldo?

Created by illustrator Martin Handford in 1987, Waldo – who has no last name, like Madonna or Cher – has been the subject of seven massively-successful books. He's also appeared in a variety of Handford's other publications, including comic strips, activity books, and sticker books.
For a brief period, Waldo even had his own magazine in which he traveled to new countries and educated young readers about each destination's culture, history, and locale. When it comes to world travel, Waldo gives Carmen Sandiego some serious competition.
To many, the eccentric figure is just another face in the crowd. But the facts about Where's Waldo? reveal a backstory as vibrant as the hundreds of images into which he so seamlessly blends.
No One Knows Where He Came From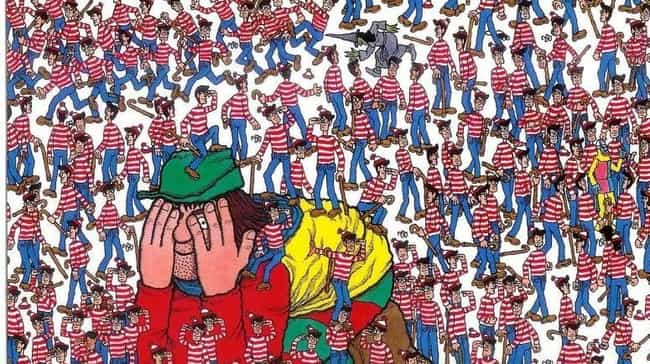 In line with Waldo's furtive nature, no one is entirely certain who came up with the idea for the character in the first place. Initially, publisher Walker Books was looking for a picture book that readers could interact with. In 2011, Walker Books' Donna Casanova told the Independent:
The company was getting ready for Bologna Book Fair and, just a week or so before, someone – several laid claim to being the 'someone' – said, 'Wouldn't it be good if you were looking for an individual within that crowd scene, rather than just looking at a crowd?' Everybody thought there was something in that.
It Takes Eight Weeks To Produce One Puzzle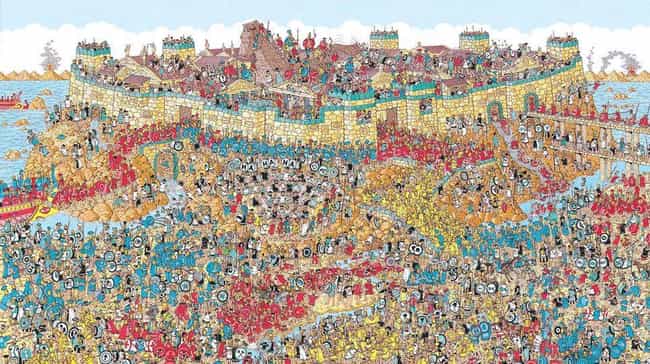 Much like Waldo himself, franchise illustrator Martin Handford is difficult to track down. He almost never engages with the public, perhaps because he's working hard to hone his craft.
In a rare 1990 telephone interview, Handford described his work schedule to the New York Times:
I wake up at 2 in the afternoon and work until 6 in the morning... I work in stages across the page, from left to right. I start out with a list of about 20 gags I want to put in a picture, but more come to me as I am working.
In a more recent interview, Handford revealed the amount of work he puts into every illustration; it takes him roughly eight weeks to produce a single puzzle. He also explained his methodology for hiding Waldo, saying, "As I work my way through a picture, I add Wally when I come to what I feel is a good place to hide him."
There's Allegedly A 'Where's Waldo?' Movie In The Works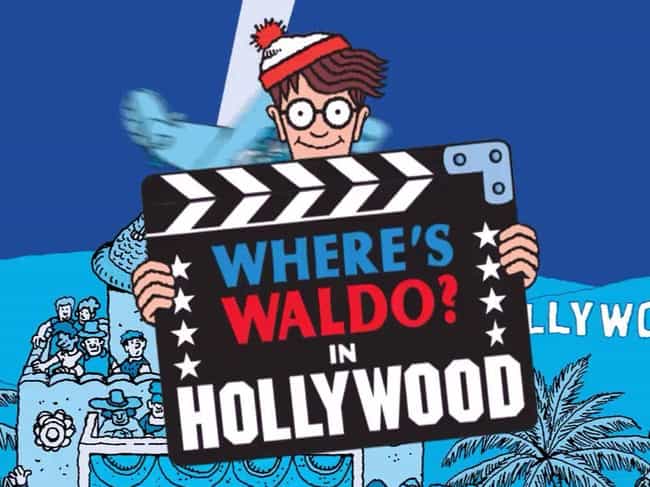 There have been rumors of a Where's Waldo? movie for decades. In 2016, the imagined film came one step closer to reality.
That year, Seth Rogen began talks to produce a big-screen version of Waldo with frequent collaborator Evan Goldberg. The movie will be made at MGM and will be live-action, not animated.
As of 2018, no plot or further details publicly exist.
There Was A 'Where's Waldo?' Cartoon On CBS
CBS produced one season of a Where's Waldo? cartoon in 1991. Townsend Coleman provided the voice of Waldo, and Everybody Loves Raymond's Brad Garret is the voice of Waldo's magical friend Wizard Whitebeard. The series ran for 13 episodes, and was eventually picked up for reruns on Nickelodeon.
In 2018, DreamWorks announced plans to produce a new incarnation of the Waldo animated series. "Where's Waldo? has tremendous equity around the world, and the ability to bring a character like Waldo to life on screen for a new generation is incredible," said Universal Kids president Deirdre Brennan.