Unspeakable Times
Facts About Whitey Bulger, The Mobster Who Eluded The FBI For 16 Years

Updated June 14, 2019
10.6k views
15 items
Whitey Bulger's life played out like a Martin Scorsese film, and certainly, the legendary mobster and his exploits have been well documented in movies and television alike. The eccentric gangster grew up on the streets of Boston in the early 1940s and was only a teenager when he turned to a life of crime. Throughout his life, Bulger robbed banks, committed murder, dealt in the international arms trade, and even worked as an FBI informant. His long and storied life came to an end on October 30, 2018 when he was allegedly killed in prison by other inmates.
Bulger was one of the most brutal mob bosses of the 20th century. While he was only convicted for ordering the violent executions for which he was ultimately tried, he reportedly often liked to carry out his own lengthy torture sessions. After going on the lam in 1995, Bulger supposedly settled down and lived a quiet life with his girlfriend. However, Bulger's legacy led to stories and rumors about him even while he was in hiding for nearly two decades.
The following Whitey Bulger stories examine the conflicting aspects of Bulger's life, from his time in prison for bank robbery, to the 16 years he spent on the run from the FBI, to his death behind bars.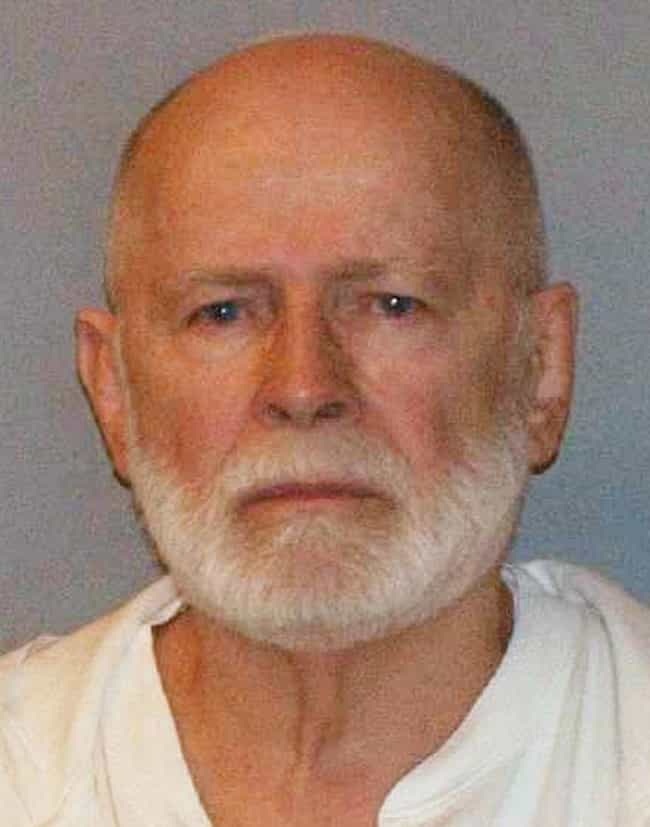 He Was Killed Within Hours Of Arriving At A New Prison
On October 30, 2018, Bulger died in a West Virginia prison. Just that morning, Bulger had been moved from a Florida penitentiary. Within hours of his arrival, however, authorities found him unresponsive.
The Federal Bureau of Prisons didn't comment on Bulger's death beyond confirming he was deceased, but an anonymous law enforcement official revealed Bulger was killed by other inmates. The FBI has not confirmed why Bulger was transferred in the first place, but an investigation is reportedly ongoing.
He Was On The FBI's Most Wanted List, But Evaded Them For 16 Years
In 1995, Bulger went on the lam with his girlfriend Catherine Greig. Greig allegedly had plastic surgery to alter her appearance, and Bulger changed his name to "Charlie Gasko."
By 1998, Bulger was on the FBI's 10 most wanted list for his alleged 19 murders and additional exploits, and after 2001 he moved up to number two, second only to Osama Bin-Laden. During his 16 years as a wanted man, reported Bulger sightings popped up everywhere from England to LA; it eventually came to light that he was living in Santa Monica, CA, the entire time.
In 2011, the FBI finally closed in on Bulger after receiving a tip that the octogenarian was alive and well on the west coast. Bulger and Greig's neighbor had been keeping an eye on them, but when the FBI increased their visibility of the ongoing search for Bulger, she ultimately put the pieces together and called the authorities.
After searching Bulger's apartment, the FBI discovered 30 guns, almost a million dollars, and multiple knives hidden in the walls. They arrested both Bulger and Greig; she was charged with conspiracy to harbor a fugitive, conspiracy to commit identity fraud, and identity fraud.
He Was 14 When He Was First Arrested For Larceny
As a youth, Bulger constantly got into fights, and he was arrested for larceny when he was only 14. However, his first major run-in with the law came after he joined a gang called the Shamrocks, and was arrested for assault, battery, and armed robbery. Following the arrest, he was sent to live in a juvenile detention center. Not much is known about Bulger's time in the detention center, but as soon as he was released he joined the Air Force for a short stint before going AWOL.
Despite running out on his commitments in the military, he received an honorable discharge in 1952. Immediately following his release, Bulger continued his life of crime.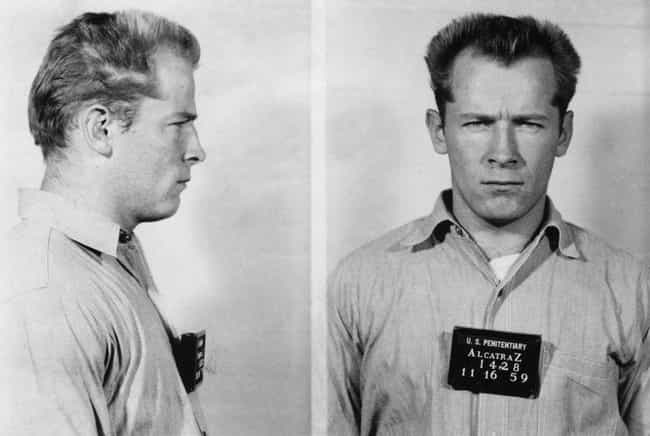 He Started Robbing Banks After Being Discharged From The Military
After being discharged from the military in 1952, Bulger picked up where he left off in his teens: robbing banks and hijacking trucks. He and some friends pulled off three major robberies in 1955, which subsequently landed him in prison for a decade.
His most brazen robbery of this time period was arguably on May 17, 1955, when Bulger and two associates robbed the Industrial National Bank in Pawtucket, RI. Bulger and his crew made off with $42,112 - the equivalent of almost $400,000 in 2018, adjusted for inflation.
A year later he was sentenced to 20 years in federal prison, 10 of which he served in three different prisons in Atlanta, Alcatraz, and Kansas.