Entertainment

What We Know About Sacha Baron Cohen's Show, 'Who Is America?'

Whether or not you consider yourself a fan, you have to admit that Sacha Baron Cohen is nothing less than fearless in his comedy. Just take a look at the names of some of the powerful people interviewed on Who Is America?, Cohen's Showtime series: these are among the biggest personalities in politics, and Cohen takes them on in his signature, no-holds-barred fashion. But at this point, what people know about Who Is America? is pretty limited, as details surrounding the show are being kept tightly under wraps.
That's all purposeful. Cohen's brand of comedy has always been to hold a mirror up to contemporary culture and shine a light on the often-questionable forces that have shaped us as a society. To slowly reveal or gradually leak key aspects of that exposure would diminish its power and what it's trying to do. And what it's trying to do is to get us to take stock of who we are, and where we can do better.
Ahead of the July 2018 premiere of Sacha Baron Cohen's new show Who Is America? take a look at what is known about the series thus far.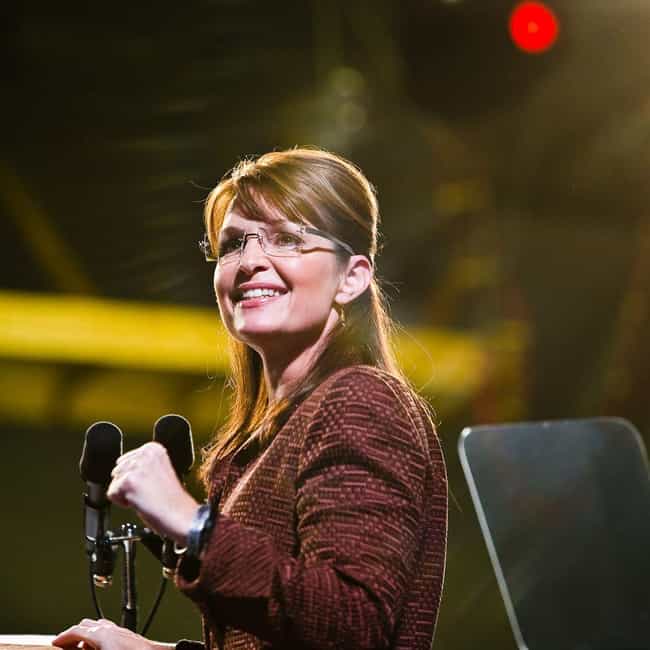 Conservative Public Figures Are Being Interviewed
Purportedly, Cohen interviews a number of prominent players in American conservative politics for Who Is America? — after all, during a Trump presidency, sometimes "the jokes write themselves." Former Vice President Dick Cheney, with his transplanted heart and passion for waterboarding, is one of the reported interview subjects. So, too, is Sarah Palin, failed vice presidential nominee and perpetual Tea Party poster girl. Accused child molester and former Alabama Senate candidate Roy Moore, broadcaster Ted Koppel, and radio host Joe Walsh are interviewed as well. Even notorious former Arizona sheriff Joe Arpaio is a reported guest.
Some Politicans Aren't Happy About Being Interviewed — Or "Duped" — For The Show
Sarah Palin, Roy Moore, and Joe Walsh have all spoken about being "duped" into interviews with Cohen for Who Is America? On Facebook, Palin wrote, in part:
Yup – we were duped. Ya' got me, Sacha. Feel better now?

I join a long list of American public personalities who have fallen victim to the evil, exploitive, sick "humor" of the British "comedian" Sacha Baron Cohen, enabled and sponsored by CBS/Showtime.
She then went on to denounce the "wealthy corporate enablers of this kind of 'joke.'" (Palin, incidentally, is a millionaire.)
Moore was angered, too. In fact, he threatened to take legal action against Showtime if it "airs a defamatory attack" on his character. Moore even compared his crusade against Cohen to going to actual war. "It's been a long time since I fought for my country in Vietnam," he said in a statement emailed to journalists. "I'm ready to defend her again!"
Walsh gave contradictory statements about his feelings regarding the Cohen interview. "I've always been a fan of [Cohen's] work," he told the Chicago Tribune. "Do I feel duped? No." But in one of Walsh's frequent Twitter tirades, he said that he does feel duped.
One Of The Characters From The Show Has Demanded An Apology From Sarah Palin
Cohen is known for not only going all-in during his interviews, but for immersing himself totally in the characters he portrays. When Sarah Palin launched her attack on his "evil" humor, Cohen responded — in character, of course. That character is Billy Wayne Ruddick Jr., Ph.D, a "citizen journalist" who appears on Who Is America?
On the character's Twitter account, he posted a letter directly to Palin, which manages to be both a tongue-in-cheek rebuttal and an exposure of Palin's hypocrisy. "You used to hunt the most dangerous animals in the country, like wolves and people on welfare. So why hunt a fine citizen journalist like myself?" Dr. Ruddick writes. "I DEMAND an APOLOGY."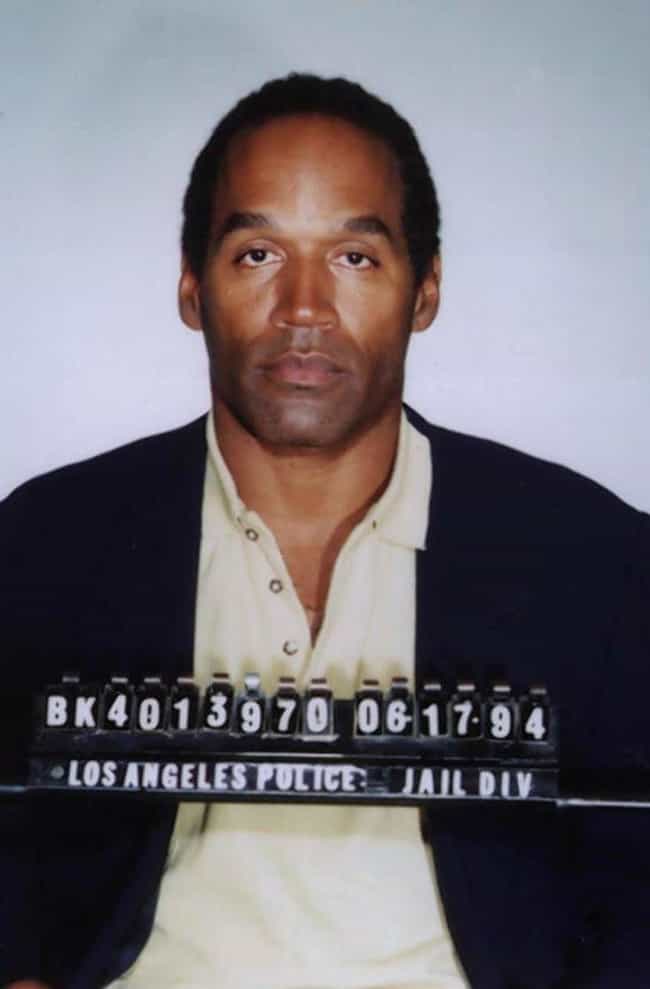 Cohen Wanted O.J. Simpson To Be A Part Of The Show
It's been rumored that Cohen originally wanted O.J. Simpson to be on Who Is America? Cohen's team reportedly paid Simpson "a sackload of cash"— $20,000, to be exact — to take part in the show.
The families of Simpson's alleged victims were understandably outraged. "Nicole and Ron are two human beings who were brutally murdered," Nicole Brown Simpson's sister, Tanya, said. "This is not a joke nor is it entertainment."
It's not clear whether any Simpson footage was ever actually filmed, or, if so, if it will be used on the show.