Weird History Details You Never Knew About The Surprisingly Thorough History Of Xenu, Scientology's Galactic Ruler

Ah, Xenu. To the uninitiated, it sounds like something from a science fiction novel. To those familiar, it may still sound like something from a science fiction novel. Xenu is the galactic overlord responsible for all of humanity's neuroses and problems, according to the teachings of Scientology. Xenu forced a bunch of thetans, or spirit-like entities, to hang around the Earth like a prison. These thetans attach to human bodies at birth and are the source of our mental anguish and addiction issues. Scientology teaches humans how to rid themselves of these thetans so they can "go clear" and lead a healthy, fulfilling life.
The space opera creation myth seems a bit bonkers, even for Scientology - do Scientologists believe in Xenu? For many, including Scientology's famous members, the allegory of Xenu serves simply as a spiritual reminder as opposed to factual truth. The details about Xenu's origins and his motivations are as confusing to outsiders as most beliefs of Scientology. He isn't God; he's an immortal being without a savior complex, unlike the major players in other religious belief systems.
Xenu is a tyrant that eradicated billions of beings to cut down on overpopulation in his own galaxy, sending lifeforms to Earth to make life easier on himself. Xenu has made it as impossible for these thetans to escape their Earth prison as Scientology has made it for members to leave the church.
Xenu Was A Genocidal Alien Overlord Of A 76-Planet Confederation Over 75 Million Years Ago
Xenu was the head of a 76-planet confederation 75 million years ago. His confederation was plagued by over-population, although exactly what type of being was over-populating the galaxy isn't clear; the beings are called "people" and "aliens" in different sources. According to OT III Materials (OT III being "Operating Thetan III," a special level of consciousness Scientology members strive towards), there were 178 billion beings per planet, and Xenu needed to do something about the problem.
Xenu concocted a ruse to get large numbers of people to come see him: he issued a tax on artists and criminals that required them to pay in person. Once the artists and criminals arrived, he had them frozen in an alcohol solution and put them on ships that looked like DC-8 airplanes.
Another version of the story is that Xenu simply had his men gather up large numbers of people, freeze them, and put them on the ships. Xenu then sent these prisoners to Earth, known then as Teegeeack.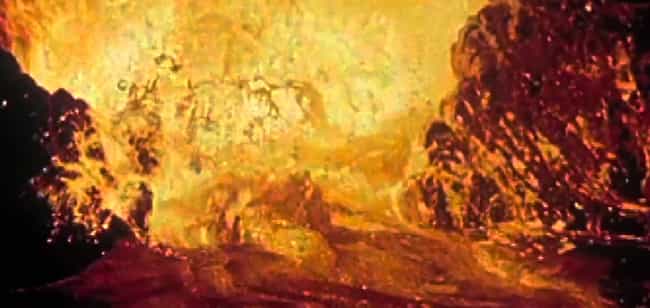 Xenu's Detainees Were Dropped Into 10 Volcanoes On Earth And Released From Their Flesh Prisons
Xenu put 13.5 billion beings on DC-8 style ships and sent them to Teegeeack, AKA Earth. Once he dropped them onto Earth, he put them in or near 10 volcanoes. He then detonated hydrogen bombs, depriving the beings of their bodies and releasing their thetans, or immortal souls, into the atmosphere. These thetans are what Scientologists today believe is plaguing humanity; they stick onto human beings in the form of addiction and spiritual harm.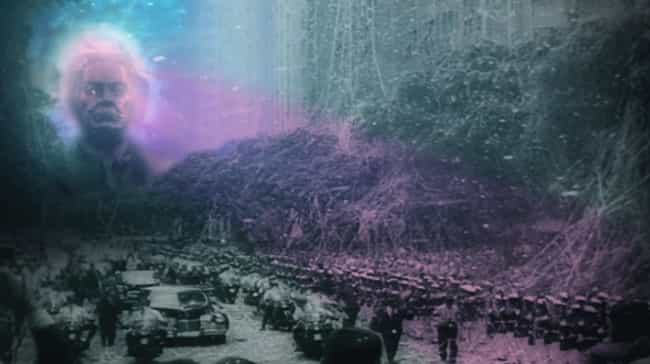 Once The Beings Were Nuked, Their Energies Were Captured And Distributed On Earth
After bombing the beings on Earth, their thetans were collected and frozen in an antifreeze-like substance. The frozen thetans were then packaged in boxes known as clusters and left randomly on Earth. Xenu left billions of disembodied, freaked out thetans unable to form their own physical bodies, so they attach onto humans in parasitic fashion.
The thetans that were released don't have any memories of what had happened to them - Xenu took care of that, implanting them with other "false ideas" about God and other religions as well as emotions. Thetans then bring these false ideas to humans when they attach to them.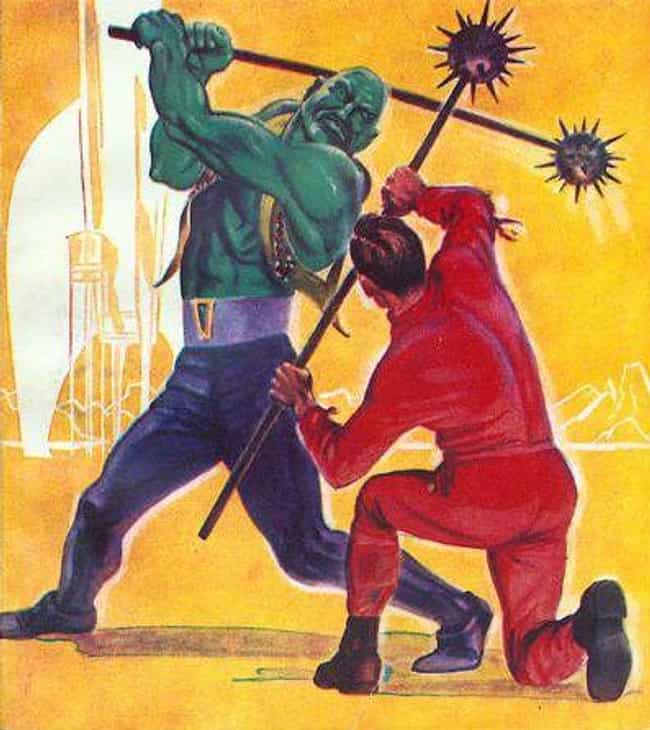 Xenu Is Alive But Trapped In An Electronic Cage On An Unnamed Desert Planet
After condemning a massive amount of thetans to a fiery, volcanic death of the flesh, Xenu found himself at war with some of the thetans he banished to Earth. In OT III, the training manual given to Scientology members with the correct clearance, it states, "When through with his [Xenu's] crime loyal officers (to the people) captured him after six years of battle and put him in an electronic mountain trap where he still is."
Scientologists of this level are not allowed to talk about or even acknowledge the existence of Xenu, so gathering a more comprehensive history of what allegedly happened with Xenu is difficult. What is known is that Xenu is still alive on an unnamed desert planet, trapped in a giant, wiry, electronic cage on the top of a mountain.