Weird History
The Remarkable Tale Of Yasuke, An African Captive Who Became The First Foreign Samurai

Updated January 2, 2019
18.7k views
13 items
If you've ever played the video game Nioh, you might have noticed a tall, ax-wielding, black samurai named Yasuke. Maybe you're a fan of the Afro Samurai anime. Perhaps you're a Hollywood insider all about Lionsgate's Black Samurai film, which was announced in spring 2017. All of these projects are based on a real person. Yasuke was an African samurai who arrived in Japan with Jesuits during the Sengoku period (the Yasuke Nioh character's massive ax is a fabrication, alas).
During his short stay in the annals of Japanese history, Yasuke rose from slave to vassal to sword bearer. The (maybe) former African slave samurai arrived on Japanese shores in 1579, and only appears in recorded history until 1582. In that small window, he made a huge impression on a very important figure in Japanese history: daimyō (warlord) Oda Nobunaga, whom he served in various capacities. Yasuke was one of few foreigners officially designated a samurai, and he fought in a few major battles, which ought to earn him a spot on the list of awesome samurai.
He Was The Only African Ever Officially Granted The Title 'Samurai' By A Japanese Lord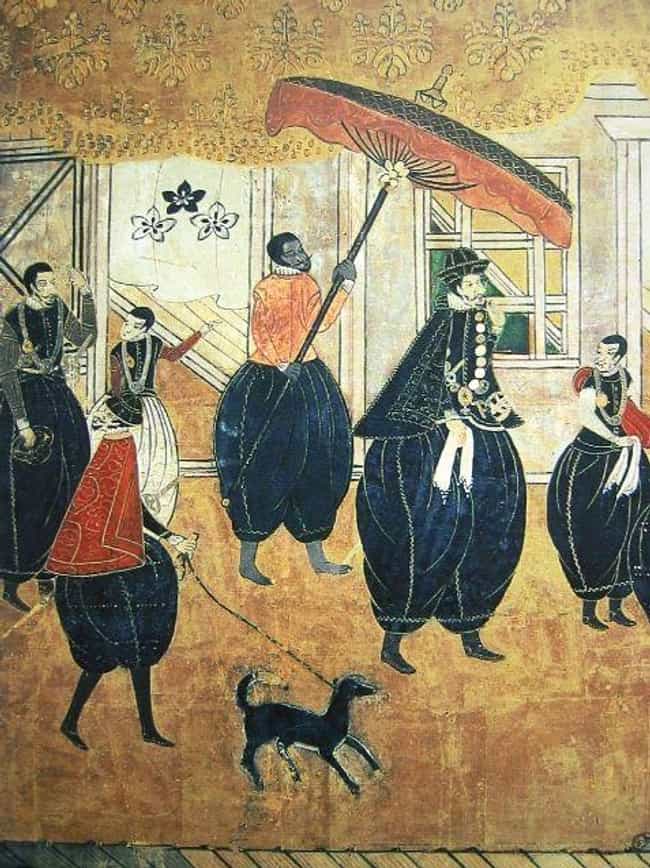 Yasuke first appears in recorded history in 1579, when he was noted as an attendant to Alessandro Valignano, a Jesuit missionary visiting Japan. By 1581, he had captured the attention of daimyo Oda Nobunaga. Nobunaga is regarded as one of the architects of modern Japan; he spent his entire adult life waging a campaign to unite Japan, and managed to bring half the country together under his dictator-like rule, which brought much needed political stability to chaotic regions. In the years after he died, all of Japan unified as a result of events he set in motion.
By 1581, Nobunaga officially bestowed the rank of samurai on Yasuke, noting the African had the might of ten men. This was a near-unheard of honor for a non-Japanese warrior. As you may or may not know, not just any fool with some swords and a set of armor could become a samurai. The samurai were members of a unique caste in Japanese society. In 1603, some 20 years after Yasuke's ascendency, samurai accounted for only 10% of Japan's population, making them a rare breed.
Famed Daimyo (Warlord) Oda Nobunaga Thought Yasuke's Skin Was Painted With Black Ink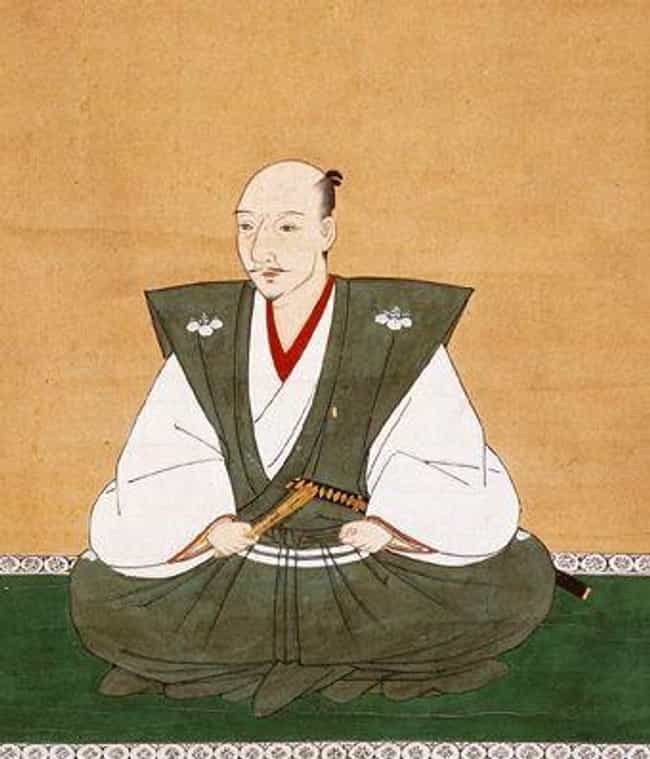 Oda Nobunaga supposedly first caught wind of Yasuke on March 23, 1581, when the African's arrival at a Jesuit church caused such a fracas the daimyo heard it from his nearby castle. He summoned Yasuke and, upon first seeing him, assumed his skin was painted. He ordered Yasuke to remove his shirt and had servants scrub his skin to remove the "black ink."
Impressed by Yasuke's stature, demeanor, and genuine otherness, Nobunaga made him a vassal. If Yasuke had at any point been a slave (records are unclear), Nobunaga freed him from that form of bondage and cast him into another: that of the attendant-lord relationship of feudal Japan. A firsthand account of Yasuke and Nobunaga's first meeting reads:
"[A] black page came from the Christian countries. He looked about 26 or 27 years old; his entire body was black like that of an ox. The man was healthy and good-looking. Moreover, his strength was greater than that of 10 men... his name was Yasuke... He was black, and his skin was like charcoal."
He Was Such A Sensation In 16th Century Japan People Were Crushed To Death Trying To Catch Sight Of Him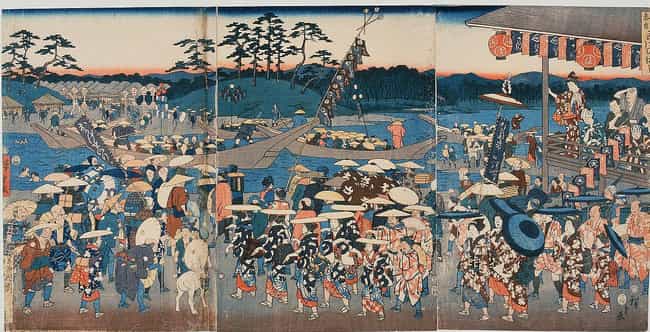 When Yasuke arrived in Kyoto as part of Alessandro Valignano's mission inspection tour, he caused such a sensation people mobbed to get a glimpse of him. The throngs of curious onlookers swelled such that people were climbing over one another to get close to Yasuke. According to Lawrence Winkler, author of Samurai Road, "several people were crushed to death clamoring to get a look at him."
Those With Black Skin Were Well Respected In Japan At The Time; Yasuke Was Invited To Dine With The Daimyō Regularly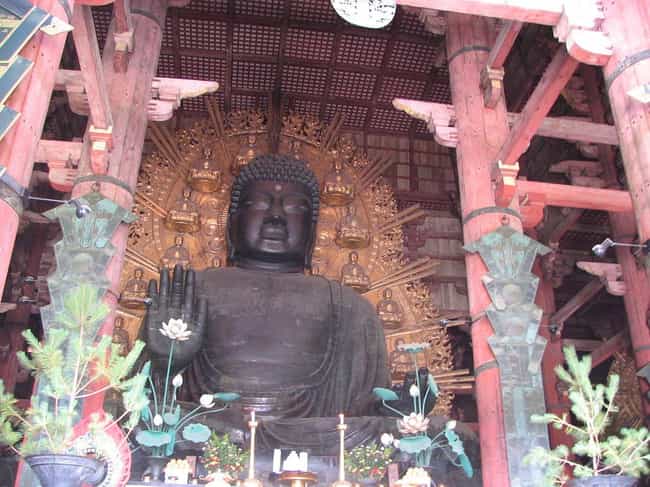 According to pioneering work on perceptions of black people in premodern Japan by historian Midori Fujita, those with black skin weren't discriminated against in Yasuke's day. Indeed, it wasn't uncommon for Japanese temples to contain depictions of a black Buddha.
Yasuke, who spoke some Japanese upon arriving in Kyoto, picked up the language quickly, and before long was invited to dine with Oda Nobunaga, who enjoyed his company. The daimyō also gave Yasuke a house and a katana, and directed his nephew to give the young African money.