Alcohol
Zima, The Gen X Beverage Of Choice, Is Coming Back

Once upon a time, in the early '90s, the Coors Brewing Company produced a "clear malt" beverage called Zima. The libation quickly became one of the most popular summer alcoholic drinks of its time. Unfortunately for Zima connoisseurs, the drink – like many discontinued food and beverages from the '90s – fell from grace just as quickly as it was placed on shelves.
Fans of this unmistakable concoction have reason to rejoice, because Zima is coming back. Now under the jurisdiction of the MillerCoors company, Zima is poised for a return to bars and liquor stores everywhere. Whether you've never had the pleasure of sipping on this clear, fizzy booze or or think it is one of the least classy drinks ever made, new Zima may just be the quaff you need in your life again. It's safe to say that there has been nothing like it before or since. And as far as Zima history goes, it has a pretty interesting backstory as well.
It Was Discontinued In 2008, But Has Returned More Than Once
Zima was officially discontinued in 2008, around the time Miller and Coors merged. The clear drink's exile didn't last long, though. Whether it was the manufacturer's hopes of successfully reviving the beverage for a new audience or the public's clamoring for more Zima is anyone's guess. Zima was re-released the first time in 2017, and there are plans to bring back it back again in 2018.
Be sure to act fast, though. MillerCoors is restocking Zima shelves for a limited time only.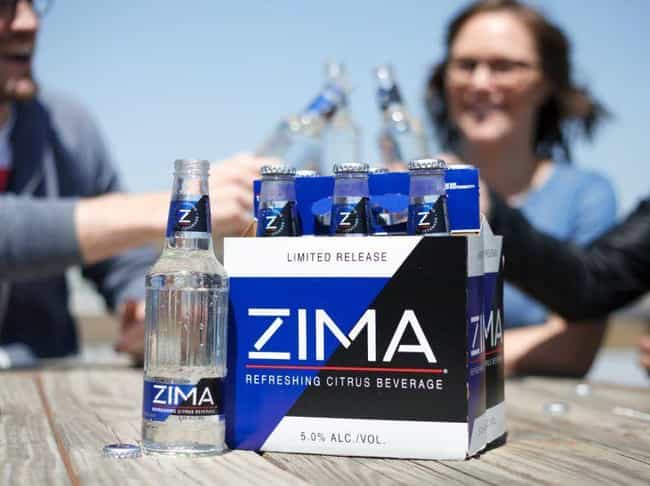 It Was Part Of The Clear Craze Of The Early 1990s
Zima jumped on a confounding food trend that swept the nation in the early 1990s: the "clear craze." Food manufacturers were ready to cash in on the public's penchant for transparent drinks, which likely began with clear colas like Crystal Pepsi and Tab Clear.
There was also a Clear Beer produced by the then-unrelated Miller Brewing Company, but that product majorly flopped. And it wasn't just food and drink that was in on the clear act: Mennen even made a Crystal Clean clear deodorant.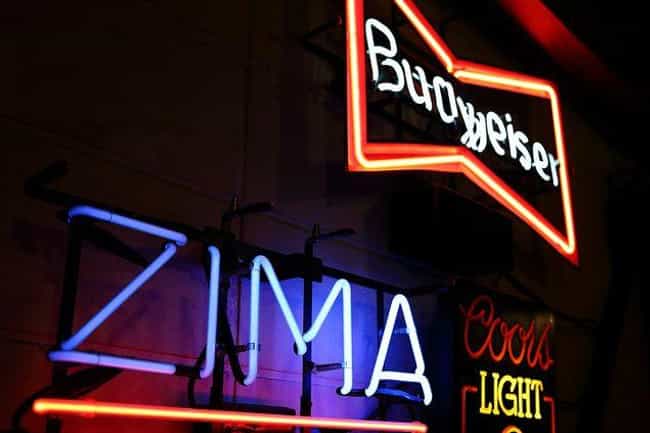 It Was Initially A Big Seller, Especially Among Women
Coors had big plans to make their beverage a sort of substitute for beer, hoping to pull in masses of drinkers and huge profits from the demographic. In the beginning, Zima was a big seller, but not among the traditional beer-drinking consumers they were hoping to target.
It was known as more of a "ladies' drink." While young women comprised most of Zima's buyers, the sales were perhaps not what Coors had hoped. The audience just didn't like getting blitzed the same way male beer-drinkers supposedly did, so Coors developed another Zima product geared toward men.
Coors Tried And Failed To Market A Bourbon-Flavored Version To Men
The "men-centric" product was known as Zima Gold. It was intended to be a bourbon-flavored version of the standard, vaguely lemon-lime Zima, and as the name implies, it wasn't clear at all, but amber-hued.
Coors recognized harder alcohol like bourbon was becoming more popular – especially among men – so this seemed to have all the makings of a successful product. But successful it was not.
"We decided to do Zima Gold, which was a huge disaster," Pete Coors said. "And then we decided to take the nice fluted bottle and make it into a generic bottle. We killed the brand, frankly."